We love Ghanaian artist Paa Joe's "Ghanaian Nike Coffin," currently displayed at the Mixed Pickles exhibition in Berlin as part of a unique group show for Gallery Weekend. Constructed of a mixture of wood, oil paint and textile fabrics. This is the third edition of this ongoing group show program. Uniting works of 17 artists from the fields of performance, installation, video art, and painting in a decommissioned industrial warehouse in the heart of Berlin Kreuzberg, the exhibition is a truly non-hierarchical approach to contemporary art during Gallery Weekend.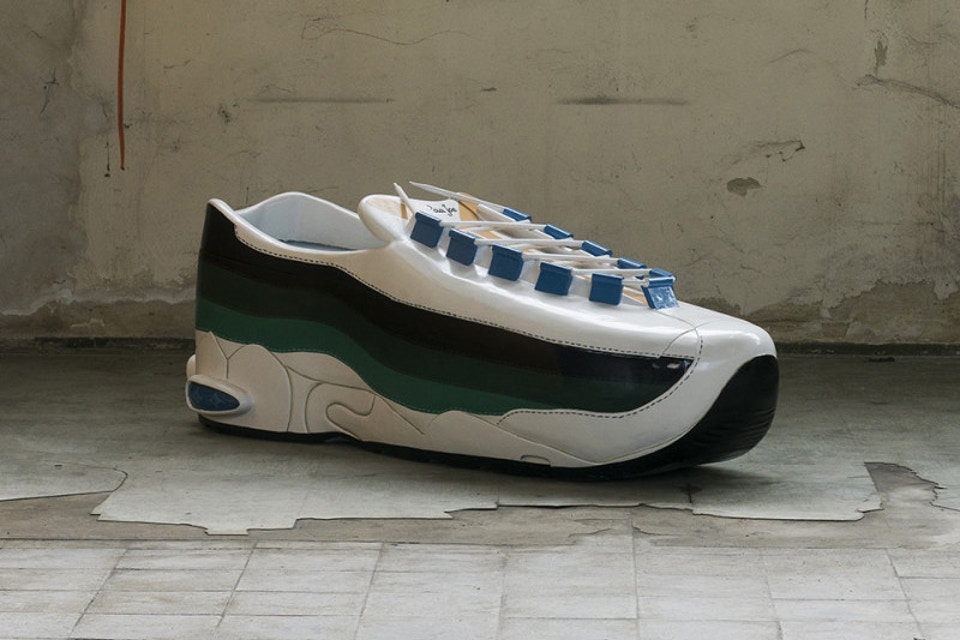 As well as Paa Joe's Ghanaian fantasy coffin work, on display are works by artists from the galleries' program such as Mark Jenkins and Stefan Marx. Further exhibits include paintings by Lisbon-based Conny Maier and a video installation by notorious actor and DJ Lars Eidinger.
The exceptional vibe of two spacious halls flooded with light evokes the impression of an artists' studio, providing not only a natural habitat for the artworks shown, but also setting the tone for an interdisciplinary, encompassing and unique art experience.
With Jenny Brosinski, Philip Emde, Lars Eidinger, Antwan Horfee, Mark Jenkins, Paa Joe, Andy Kassier, Tom Król, Conny Maier, Stefan Marx, Mike Meiré, Filippo Minelli, Felix Oehmann, David Schiesser, Fabian Treiber, Pablo Tomek, Daniel Weissbach, Wermke/Leinkauf, Eric Winkler
The Shelf (Berlin) Ritterstraße 22 10969 Berlin
www.ruttkowski68.com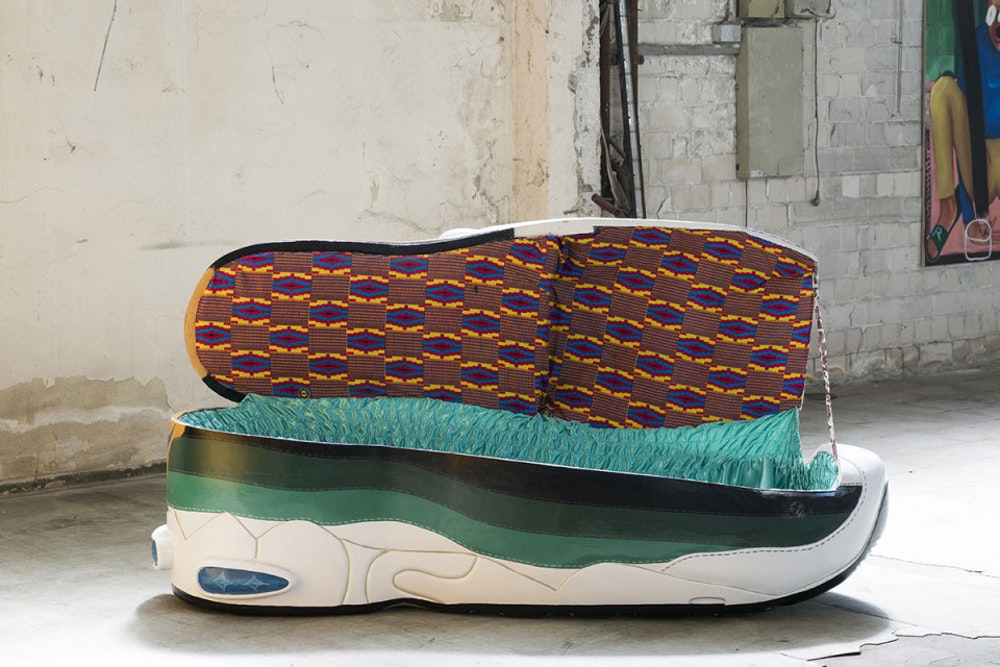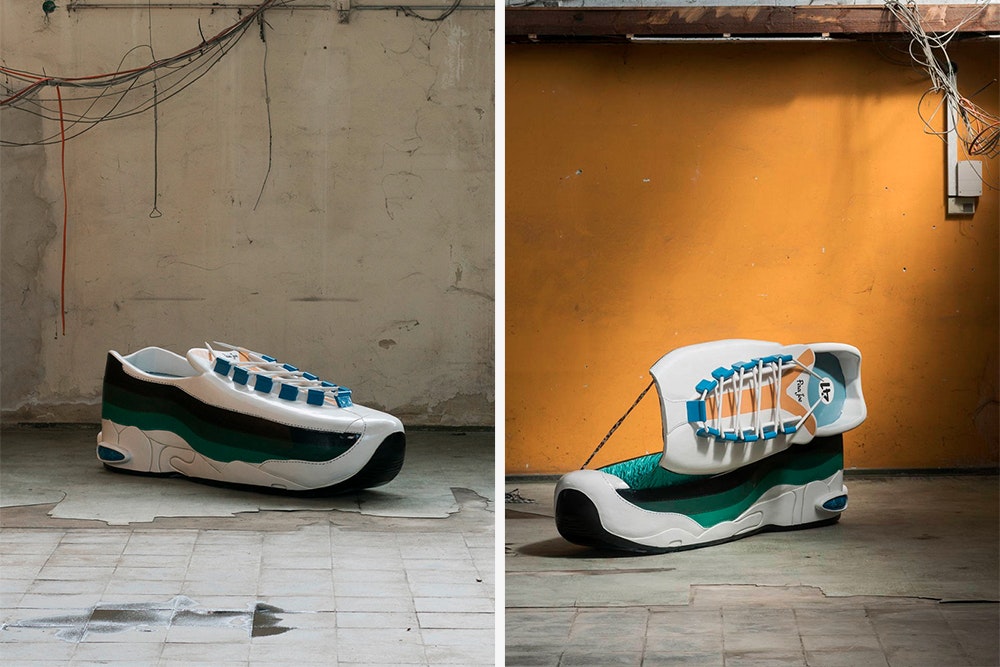 About
Paa Joe (with family name Joseph Ashong) is a Ghanaian figurative palanquin and fantasy coffin artist born 1947 in the region Akwapim belonging to the Ga-Adangbe people, Greater Accra Region in Ghana. Paa Joe is considered one of the most important Ghanaian coffin artist of his generation. He was involved sind 1989 in major art exhibitions in Europe, Japan and the USA. His fantasy coffins are in the collections of many art museums worldwide, including the British Museum in London.
About Mark Westall