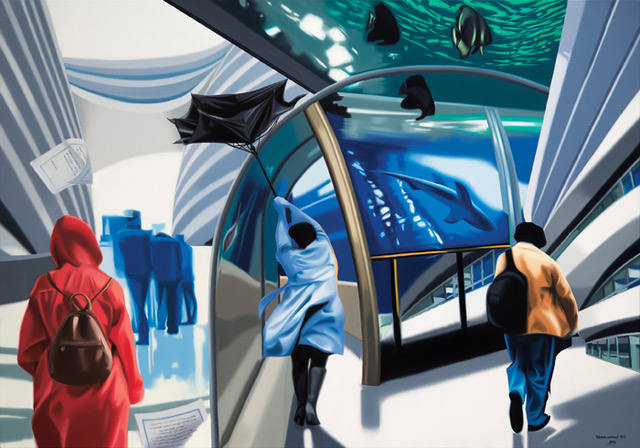 Following the success of their space in Tehran, CAMA Gallery, the new international market leaders in Modern and Contemporary Iranian art, have announced the opening of their London gallery today the 5th of April with an inaugural exhibition of 19 Contemporary Iranian artists.
The exhibition, entitled "Sensation", is dedicated to contemporary luminaries from Iran. Whilst the works of all the artists are vastly diverse in theme and style, ranging from hyperrealistic painting to calligraphy, each piece selected aims to stimulate the senses of the viewer. The 19 artists are Bita Vakili, Meghdad Lorpour, Behrang Samadzadegan, Mojtaba Tajik, Flora Feizbakshsh, Samira Alikhanzadeh, Azra Aghighi Bakhshayeshi, Saeid Ahmadzadeh, Morteza Pourhosseini, Elham Yazdanian, Babak Roshaninejad, Ali Nedaei, Tahereh Samadi Tari, Ojan Shirozhan, Mostafa Nourbakhsh, Fereydoon Omidi, Maryam Salour, Mohsen Jamalinik and Mohammad Tabatabai.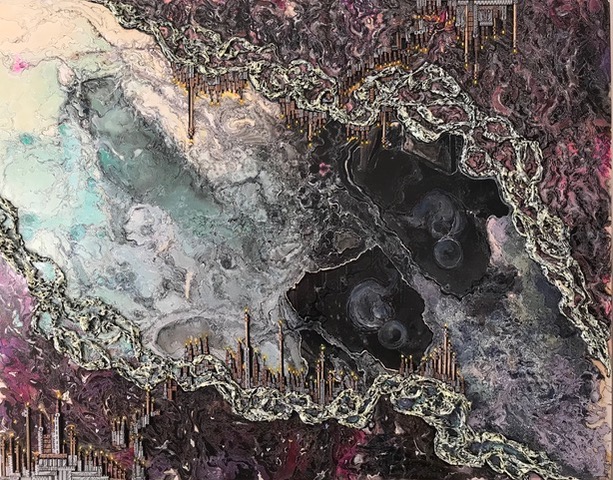 Notable artists include Bita Vakili, considered one of the most sought after young female artists in the Middle East. At only 40 she recently broke records at Christie's Dubai when a piece estimated at 20,000 USD was sold for 45,000 USD at auction. Renowned sculptor, painter and ceramist Maryam Salour is also of interest as in addition to having had her own gallery and having been director of numerous art fairs in Iran, she has produced several programmes on Iranian artists for the BBC World Service. Morteza Pourhosseini has also been highly regarded for his work that criticises the current repressive treatment of women in Iran, and despite having never left Iran has had paintings bought by Sotheby's London and The Metropolitan Museum of Art in New York.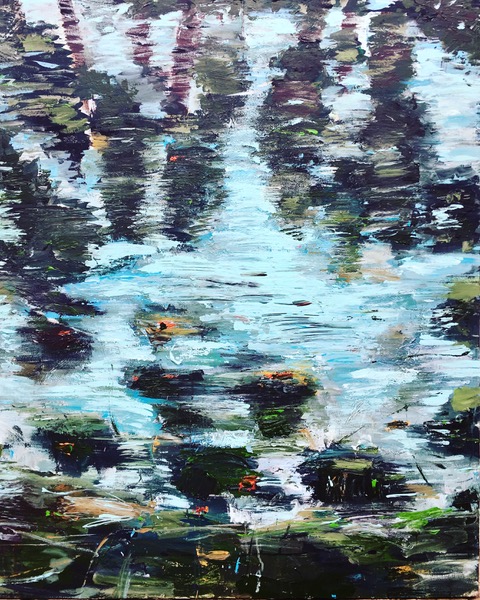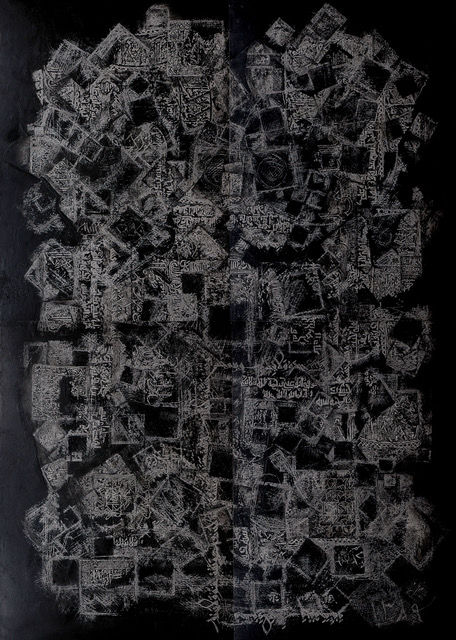 CAMA Gallery London 19 Dacre Street, London, SW1H 0DJ the Gallery will open with a welcome reception on 5th of April 2018 from 6-10pm. camagallery.com/cama/about
Iran's contemporary art market is outperforming that of any other Middle Eastern country. Works by Iranian artists shone at Sotheby's in 2017, grossing over 60% of the 2.7 million USD generated by the 20th Century Art: Middle East auction. In the the spring 2017 sales, the combined results of Bonhams, Christie's, Sotheby's and Tehran Auction produced $11,912,150 in sales of Iranian artists; the next largest nationality was Egyptian with $2,585,657. Persian/Iranian art has one of the richest art heritages in world history, with a distinctive hold on various artistic disciplines including architecture, painting, weaving,
pottery, calligraphy, metalworking and sculpture. CAMA Gallery aims to be a leading force in the growth and expansion of the art industry in Iran and the Middle East and the only gallery in London to showcase exclusively Iranian art. CAMA presents all genres of Modern and Contemporary Iranian art in international
exhibitions, online, and now their London gallery, and offers contemporary artists exposure and global recognition.
With over twenty years of experience in the Iranian art market as an art manager, curator, illustrator, editor and author, Mona Kosheghbal is CAMA's female founder. Based in Iran, she has curated the exhibitions at the Tehran gallery, including the recently successful exhibition featuring contemporary female Iranian artist Tara Khoshenshin entitled The Pattern of the Imagination, and for the London opening has hand-picked an outstanding selection of contemporary artists to best introduce the UK to the work of Iranian artists. Founder of the Naghayesh Artistic Group, Kosheghbal provides extensive connections to the Iranian art market, playing a crucial role in CAMA's mission to cross cultural and artistic boundaries.
Categories
Tags