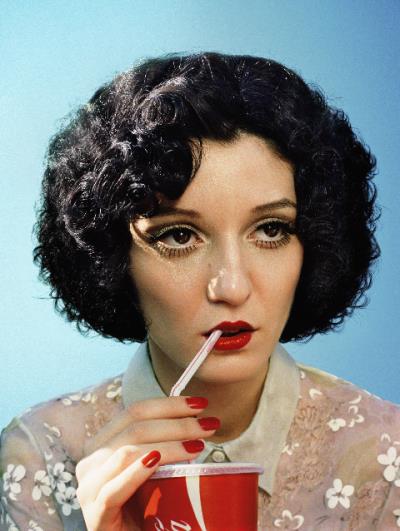 September 19th to December 5th 2013. An exhibition co-curated by Marcelle Joseph and Lydia Cowpertwait, sponsored by Hampden. The Lloyds Club, 42 Crutched Friars, London EC3N 2AP RSVP: lydiacowpertwait@gmail.com
The exhibition's title references the cult trilogy 1Q84 written by Japanese author Haruki Murakami and represents a parallel world conceived by women.
The exhibition will feature over 100 contemporary artworks made by women artists and will represent the art collections of seven prominent female art collectors from London, Europe and North America.
Art collectors involved include English collector Leslie Balfour-Lynn, art critic and curator Sacha Craddock, Dutch gallerist Marian Cramer, Contemporary Art Society trustee Sarah Elson, author and contemporary art patron Maryam Homayoun Eisler, Boston-based collector of female photographers Lucille Spagnuolo and chair of the collections committee at the Contemporary Art Society Cathy Wills.
Many of the artworks featuring in the show will be exhibiting for the first time in the UK. Artists featuring in the exhibition include Samira Alikhanzadeh, Nazgol Ansarinia, Phyllida Barlow, Tina Barney, Becky Beasley, Louise Bourgeois, Ruth Claxton, Prunella Clough, Marian Coutts, Tracey Emin, Laura Ford, Geraldine Gliubislavich, Nan Goldin, Katy Grannan, Shirazeh Houshiary, Chantal Joffe, Josephine King, Beatriz Milhazes, Katy Moran, Catherine Opie, Cornelia Parker, Anna Parkina, Paula Rego, Maaike Schoorel, Kiki Smith, Elif Uras, Kara Walker, Gillian Wearing, Rachel Whiteread, Francesca Woodman and Vicky Wright.
There will also be a selection of new or recently produced artworks made by celebrated female contemporaries including; Afsoon, Güler Ates, Clarisse d'Arcimoles, Alexandra Bircken, Annabel Emson, Sally Fawkes, Jess Flood-Paddock, Marenka Gabeler, Margarita Gluzberg, Rachel Goodyear, Vanessa Jackson, Karen Knorr, Julia Kunin, Kiki Lamers, Rania Matar, Michelle McKeown, Josephine Meckseper, Annie Morris, Jemimah Patterson, Alex Prager, Eva Räder, Penelope Slinger, Laurie Simmons, Shellburne Thurber, Mary Webb and Rose Wylie.
Associated Events:
7th October 2013 – Panel Discussion moderated by Iwona Blazwick, Director of the Whitechapel Gallery.
4th November 2013 – Critic and Curator Sacha Craddock in conversation with three featured artists from the exhibition.
Categories
Tags