Magasin III Museum & Foundation for Contemporary Art in Stockholm will open a satellite space in Jaffa, greater Tel Aviv, with a solo exhibition by Israeli-born American artist Haim Steinbach on January 20, 2018. The exhibition is Steinbach's first solo show in Israel, and it marks the launch of a diverse program at Magasin III Jaffa that will feature both international and local artists.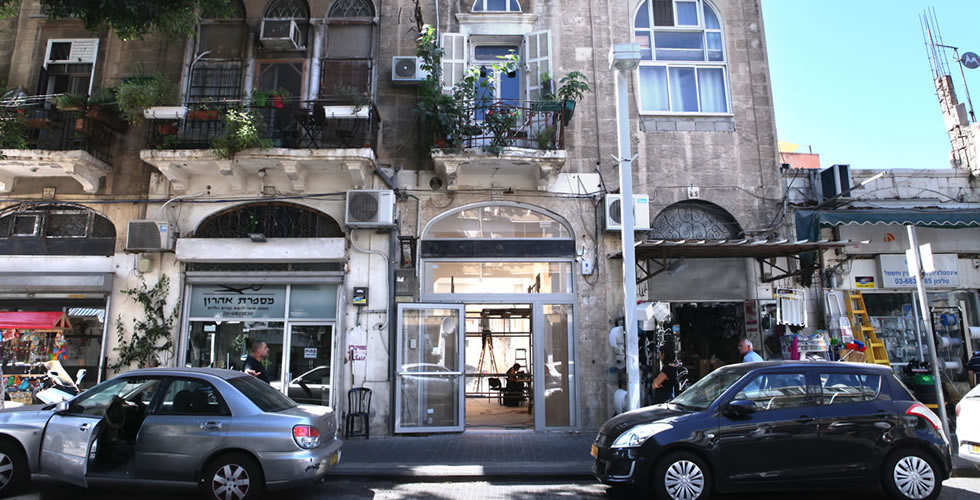 In his artistic practice, Steinbach selects and arranges everyday objects from a spectrum of social and cultural contexts. Engaging them in the concept of 'display', the objects are staged in new ways, emphasizing their identities, inherent meanings and associations. The inaugural exhibition at Magasin III Jaffa, curated by David Neuman, includes work by Steinbach ranging from recent wall paintings, which create the essence of text, imagery and color, to his refined objects presented in architectural defined boxes.
"Haim Steinbach belongs to the most quintessential group of Contemporary artists—those that so importantly have pushed the boundaries of visual expression. The upcoming exhibition will clearly establish a benchmark for future presentations at Magasin III Jaffa. It is our utmost pleasure to present Haim Steinbach's art to local and international audiences", says David Neuman.
Magasin III Jaffa spans 180 square meters (2000 square feet). The space has been carefully planned so that exhibitions can be viewed at any time of the day or night, curated with a special emphasis on also being viewed from the outside. The site for Magasin III Jaffa was chosen for its location as well as architectural qualities, and is located on 34 Olei Zion, a residential neighborhood that borders with Jaffa's famous flea market at the epicenter of the Christian, Jewish and Muslim populations of Jaffa.
The General Manager of Magasin III Jaffa, Karmit Galili, says:
"This is a truly exciting addition to our city. The satellite defines Magasin III's longstanding involvement with the cultural scene in Israel. The area where Magasin III Jaffa is located has a rich and mixed history and we are very much looking forward to contributing to it and engaging with new audiences."
MAGASIN III JAFFA 34 Olei Zion 6813131 Tel Aviv -Yafo www.magasin3.com/jaffa
Categories
Tags