We love Chris Levine's laser light and solfeggio sound installation for Sketch «Silent Light».
Chris Levine's installation aims to celebrate our spirituality and senses, an emotional and physiological immersion which resonates with the inner workings of our bodies and mind…
A low volume soundscape using solfeggio sound frequencies has been produced to instill an ambient feeling of anticipation and wonder as guests are led into the immersive work. The harmony of this type of sound to the purity of the laser light, creates a meditative state.
Central to Chris' installation in the Gallery, a suspended meteorite acts as a light diverter further dispersing halos into the space. Sketch's entrance has been set with a series of light beams receptacles,
mirrors on the walls aligned with the orion belt further diffusing light and tuning frequencies in direct relation with the cosmos.
Chris Levine says:
As one of the frst artists commissioned by sketch and with my work ever present there over the last 15 years, I have a special connection to the space. Always expect the unexpected with Mourads exceptional anti establishment style.
Mourad is a alchemist in his feld and it's exciting for me to bring my latest work with light to his amazing space. It deserves to be celebrated. Silent Light is an experimental work into the use of light and sound energy to induce a meditative state if but for moments. Sketch is somewhere to expect the unexpected and this piece is somehow curiously meant to be experienced here, 15 years after my frst subliminal light installations in the very same space.
The work is inspired by the Solfeggio scale of music. It is sacred geometry applied to sound frequencies and the effect on the body is resonant with the energy nodes (chakras) of the body. Laser light is a very pure form of electromagnetic energy and by putting your attention into it you are literally becoming
at one with the work. This pure vibration enters the sensory system and becomes entrained with the mind, body and spirit. It's about entering the space between thought. It's a light thing. Be Light
Sketch 9 conduit street london w1s 2xg sketch.london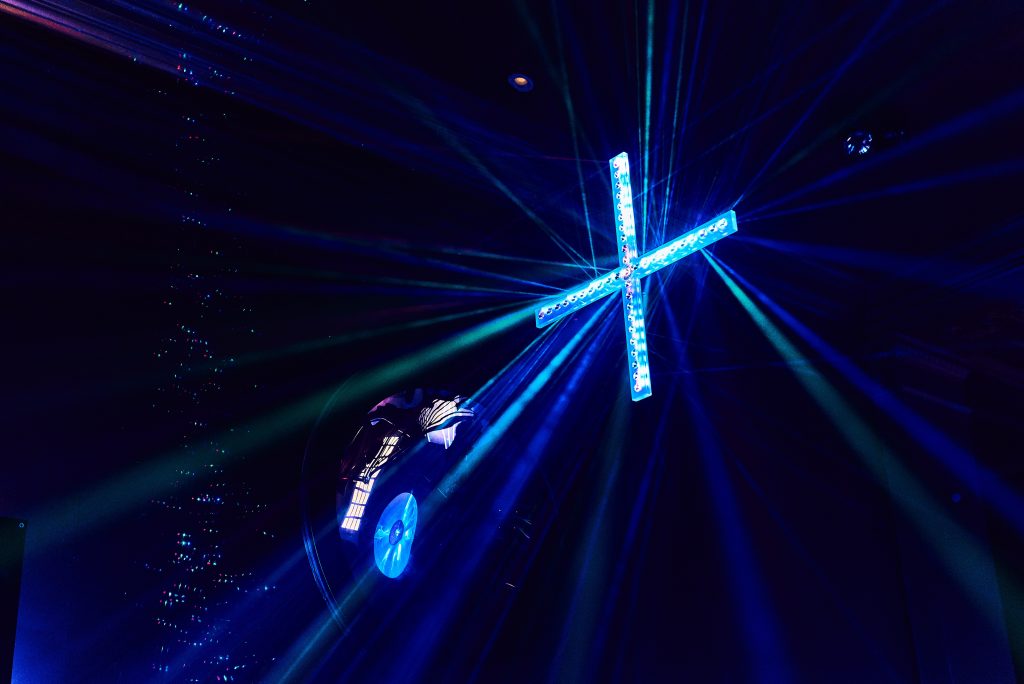 Categories
Tags