The Institute of Contemporary Arts presents a five-day convening of artists centred on the impact technologies can have upon women and the gender non-conforming. Advancing upon discourses of technofeminist theory that have developed over the past twenty years, the work of participating thinkers traverses the fields of philosophy, art, performance and gender theory. With live events unfolding across the ICA's Theatre, Cinemas and Talks spaces, Post-Cyber Feminist International draws together a unique constellation of artists, thinkers and writers, for presentations and discussions that respond to the urgent need for a radical new gender politics fit for our technologically-mediated era.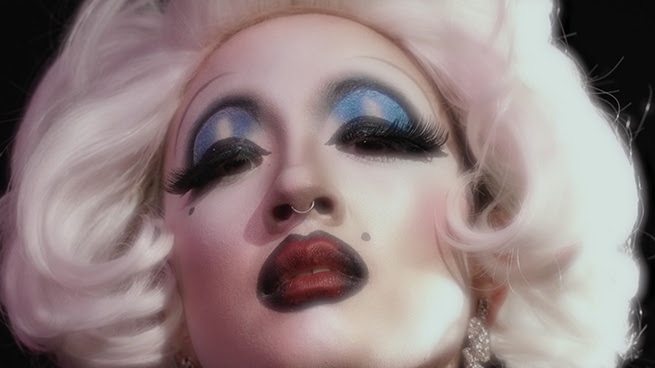 Victoria Sin
This major ICA convening marks twenty years since The First Cyberfeminist International (Documenta X, Kassel, 1997) and pays homage to its legacy and its productive format. Over the two decades since, the technomaterial conditions have vastly changed. While there is a renewed interest among feminist artists in proposing alternate ways of being – a practice that owes much to pre-millennial cyberfeminist thought – it is now widely accepted that we are living in a time well beyond the imagined future of the first cyberfeminists. Organised in partnership with writer Helen Hester of artist collective Laboria Cuboniks, who previously launched their influential 2015 Xenofeminist Manifesto at the ICA, this groundbreaking event considers technology primarily as a social phenomenon, proposing new trajectories for the social relations which simultaneously constitute and constrain it.
Key talks include Hypostheses for Post-Cyber Feminism, which brings together multiple proposals for how feminist and queer practices can exist as interventions that can forcibly impact the future of science and technology;
What Can Post- Cyber Feminism Do For Reproductive Justice? – an exploration of social and biological reproduction and Post-Cyber Feminism and Generation #Clapback, an exploration of media use by black women and the black digital diaspora, chaired by sociologist Akwugo Emejulu.
New performances include Alien Introspection by Laboria Cuboniks; Mary 'Maggic' Tsang's Molecular Queering Agency; A la recherche de l'information perdue, a performance lecture meditating on sexism in the tech industry by Cornelia Sollfrank, artist and founder of The First Cyberfeminist International; and a new sound piece that maps the female voice and rituals of lamentation by Eleni Ikoniadou and Demelza Woodbridge.
On Friday night, curator Legacy Russell organises a night of #GlitchFeminism resistance, a celebration of radical sound, performance, bodies and nightlife including films by Jenn Nkiru, Anais Duplan, E.Jane, Shawne Michelin Holloway and performances from Victoria Sin, Ain Bailey and US-based performance and sound duo SCRATCH.
Screenings include UK Premieres of a new 3D film by Anicka Yi and shorts by design and filmmaking collaborators The Church of Expanded Telepathy.
Workshops include: Annie Goh and Marie Thompson's Intersectional Approaches to Sonic Cyberfeminism; Cibelle Cavalli Bastos' de-binarizing workshop "a" not "I"; and research collaboration Res. conclude the convening with Diagramming Post- Cyber Feminism, opening the floor to audience and participants to contest the definition of the term.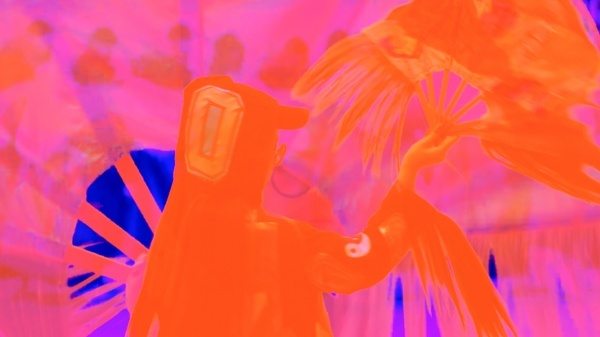 Zadie Xa, Deep Space Mathematics // The Transfer of Knowledge 2. Courtesy the artist and DaataEditions
PARTICIPANTS
Salome Asega, Ain Bailey, Siana Bangura, Cibelle Cavalli Bastos, The Church
of Expanded Telepathy, Shu Lea Cheang, Joni Cohen, Laboria Cuboniks, Tamar Clarke-Brown, Anais Duplan, Akwugo Emejulu, Annie Goh, Caspar Heinemann, Helen Hester, Shawne Michaelain Holloway, Eleni Ikoniadou, E.Jane, Shira Jeczmien, Diana McCarty, Zarina Muhammed, Jenn Nkiru, Stina Puotinen, Tabita Rezaire, Legacy Russell, Res., SCRAAATCH, Victoria Sin, Francesca Sobande, Cornelia Sollfrank, Marie Thomson, Mary 'Maggic' Tsang, Demelza Woodbridge, Zadie Xa, Anicka Yi
Post-Cyber Feminist International ICA London 15 – 19 November 2017
www.ica.art/post-cyber-feminist-international
Post-Cyber Feminist International is curated by ICA Associate Curator of Talks & Events Rosalie Doubal in partnership with writer Helen Hester. Co-produced by Korean Cultural Centre, with further support by the Goethe-Institut London
Categories
Tags