Artist and film-maker Jeremy Shaw's 2017 work Liminals is being exhibited at The Store on The Strand in an exhibition directed by Katharina Worf for König's off-site exhibition programme which was launched during frieze week in partnership with The Vinyl Factory.

Photo by Alex de Brabant
Originally premiered at this year's Venice Biennale, the 20-minute film is set against a 1970s cinema vérité aesthetic, and draws parallels between the experimental spiritual gatherings of the '70s and the effect-laden release of contemporary hedonistic subcultures. It follows a group of 8 dancers as they enact ecstatic rituals in an attempt to access a new realm of consciousness with the potential to save humanity. The second part of a trilogy of work which began with 2014's Quickeners,
the work continues the Canadian artist's fascination with movement, altered states and transcendental experience. Shaw describes his interest in
"working with outmoded mediums, documentary subjects and visual effects – attempting to make succinct, solid works that as such throw the date of production and validity of content into question."
We managed to catch a few words with Jeremy while he was in London for the opening of his exhibition.
1 Do we need to dance to save humanity?
I think it can definitely help!
2 Do you have a favourite ritual?
I drink coffee every morning immediately following a 20 minute meditation. That's my current favourite.
3 Who did the voice on Liminals?
Ian Dickinson.
4 Would you have an implant if it helped you switch between AR , VR and R ?
I don't think so. I'm actually not very into VR yet – it still makes me feel sick – and AR totally freaks me out.
5 What's you favourite track to get disorientated to?
Can – Future Days Read more about Future Days here: noisey.com/an-appreciation-for-cans-future-days
And Listen Below:

6 When can we see part three?
It opens May 25 2018 at Kunstverein Hamburg
7 Final question – any plans to resurrect Circlesquare?
Not currently, no. All musical focus is on There in Spirit.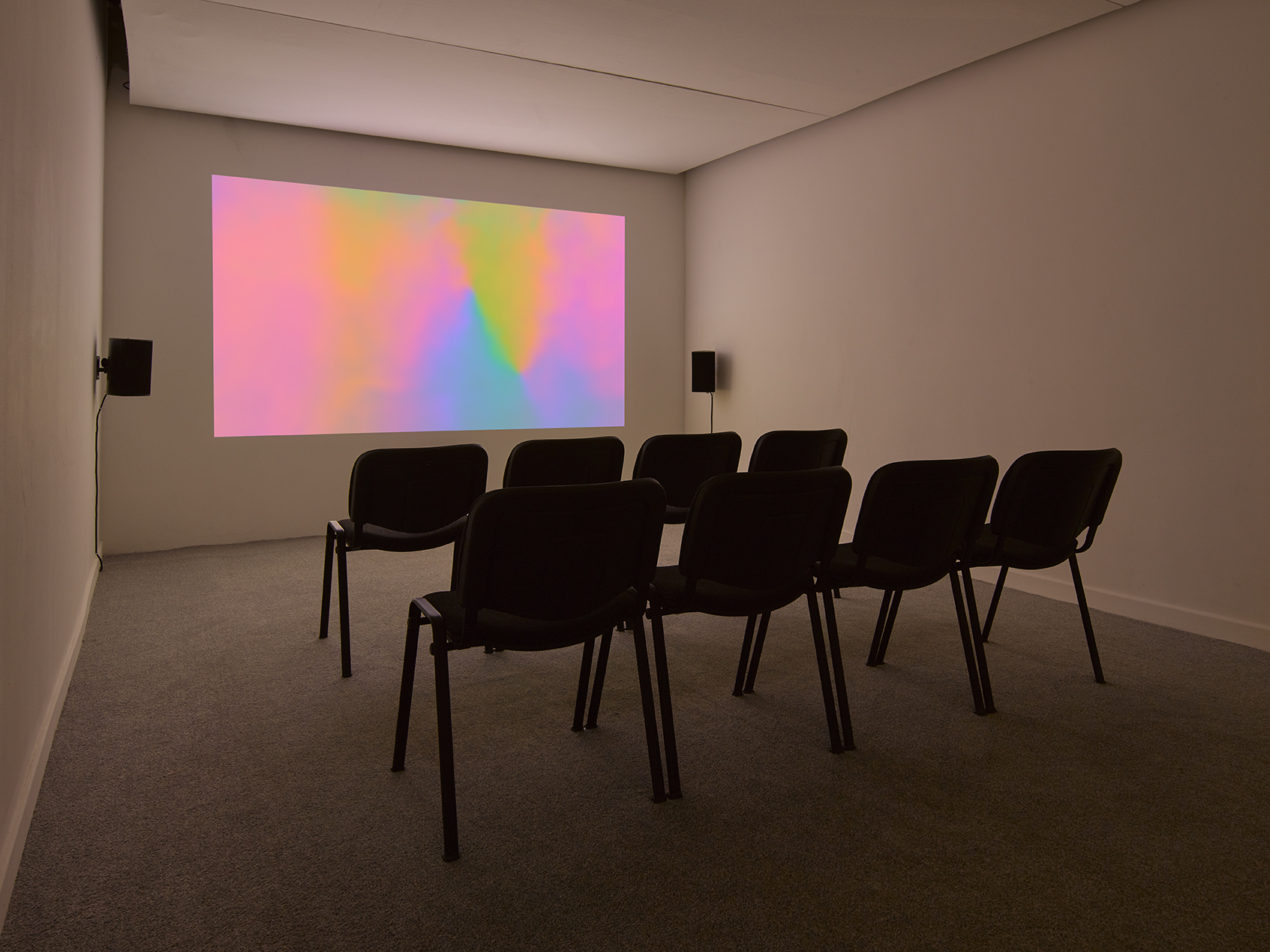 Jeremy Shaw 'Liminals' "A dystopian vision in movement"
Until – 10th Dec 2017 Tuesday – Saturday: 12pm-7pm Sunday: 12pm – 6pm
Studio Ten, Store Studios, 180 The Strand,London, WC2R 1EA
Categories
Tags