"90% of those who have lost their sight in youth won't work for more than six months in their lives."
Survey of Young People, Parents. Educators and Mobility Specialists, (Nzegwu and Dooley 2008)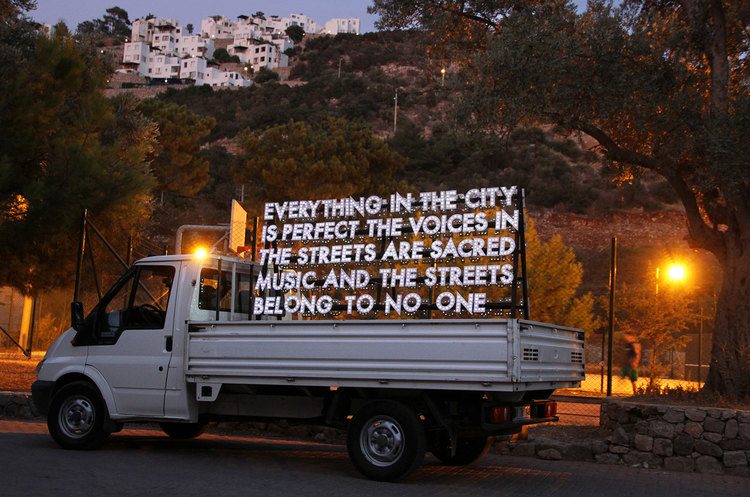 Robert Montgomery, POEM FOR THE CITY OF ISTANBUL. Light work. Istanbul. 2011
UK charity Royal Society for Blind Children (RSBC) has commissioned artist, Robert Montgomery to create an artwork directly inspired by blind and partially sighted children. The work will be unveiled in central London on 22 January 2018, to coincide with the charity's 180th anniversary, and will then tour the UK for eight months in a custom-designed vehicle. Central to the piece will be Montgomery's trade-mark use of illuminated poetic text along with a video installation, which is a new departure for him. The commission will form the centrepiece to the RSBC's major appeal to raise their profile as well as much needed funds to help blind and partially sighted children.
To coincide with World Sight Day on 12 October 2017, RSBC will launch the first phase of their campaign entitled No Blind Child Unseen which aims to raise £3 million by 2020. It is hoped that this nationwide appeal will enable the charity to increase the number of blind children they support from 1,500 in 2016 to 11,000 by 2020. The charity's focus is to raise national awareness of the challenges that the 22,000 blind and partially-sighted children and young people of England and Wales face. It is RSBC's intention that no child in the UK will grow up in poverty or lonely just because they are blind.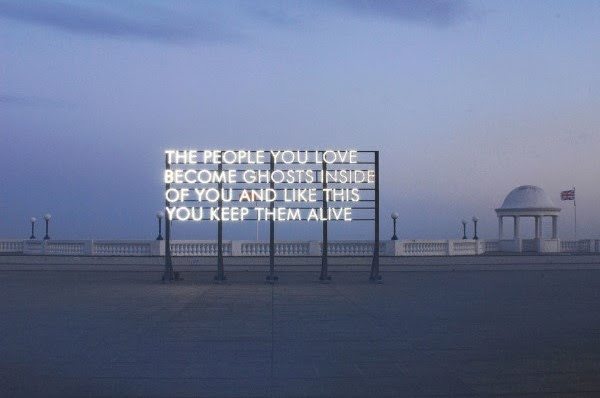 Robert Montgomery, THE PEOPLE YOU LOVE. Light work. De La Warr Pavillion, England. 2010
Alongside Montgomery's sculpture and accompanying video installation that tells the stories of children seldom seen, the charity is working with award-winning photographer Spencer Murphy, whose portraits of some of the children will front the campaign. Murphy is well-known for his interest in people who exist on the fringes of society so it is very fitting that he has captured these 'unseen' children.
Campaign
No blind child unseen appeal
#everyblindchild
@RSBCcharity @rsbccharity
Public Launch: 22 January 2018 – artwork by Robert Montgomery, unveiled in London followed by tour of the UK. To donate £5: Text MOMENTS to 70020
The idea of an arts partnership for RSBC emerged from creative agency
Crispin Porter + Bogusky's response to RSBC's campaign brief to bring blind and partially sighted children into the public's wider consciousness.
Categories
Tags