Entering the cool concrete bunker that houses Sunday art fair whilst the hurly-burly of Frieze Week rages all around is so calming, and so refreshing that it's a surprise a Californian tech business isn't making an app around the experience.
Cocooned in a former physics experimentation lab under the University of Westminster the gallerist-run fair has long been known for the calibre of galleries invited to participate, and this year is no exception, with 25 galleries from around the world presenting a range of largely rigorous work that has evidently found appeal with collectors. Many of the gallerists we spoke to had made significant sales within hours of the fair opening.
In no order, some of our highlights from Sunday;
1. Stems Gallery, Brussels / Luxembourg
Australian artist Paul Yore explores gender, identity and contemplation through work the uses found textiles and pop culture references in a joyous cacophony of glitter, embroidery and collage.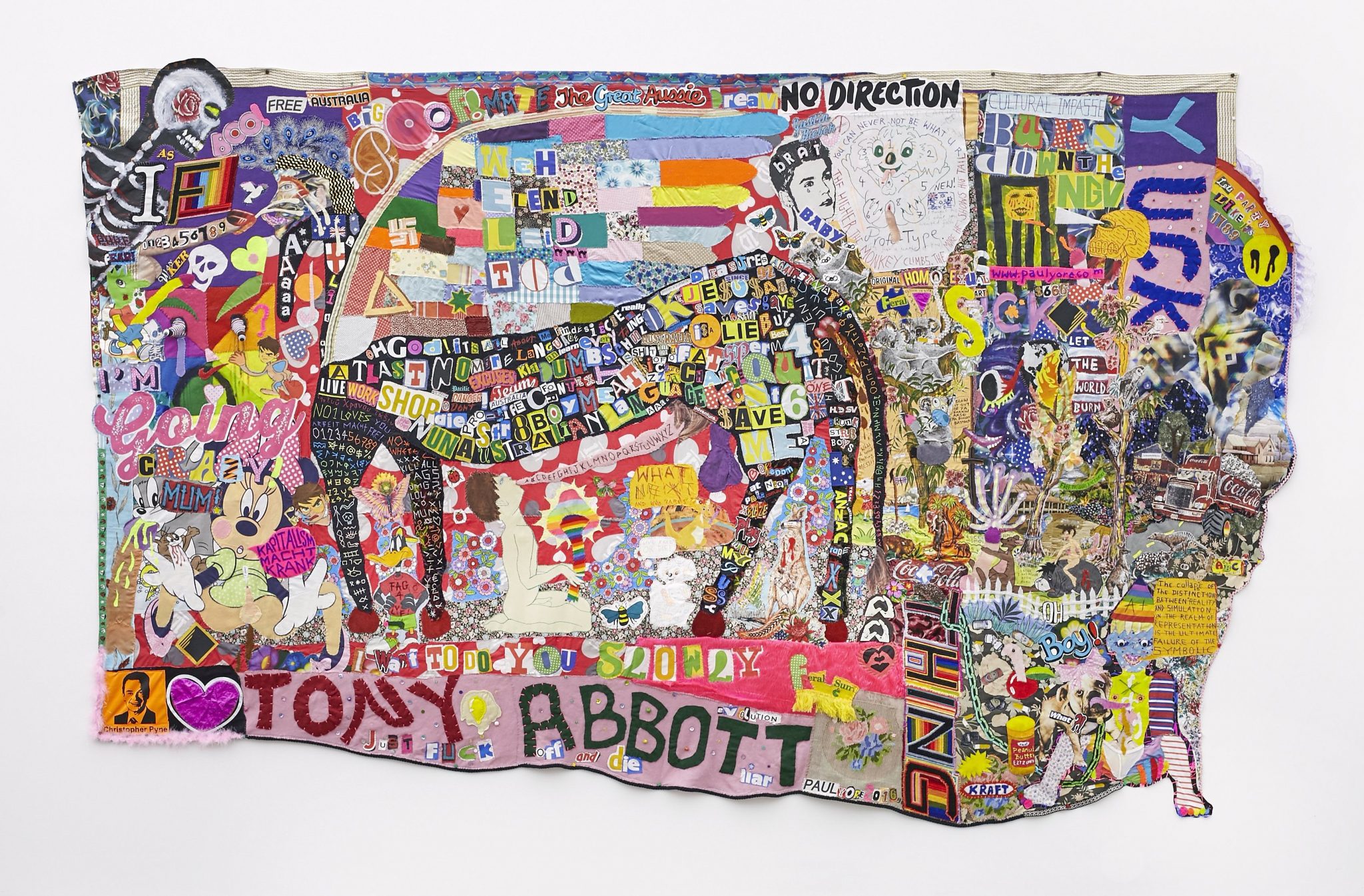 2. Shulamit Nazarian, Los Angeles
Artist Summer Wheat uses a blend of acrylic, wire mesh, gold leaf and resin in a body of work that examines the representation of the female figure in art in a series that takes on everyone from tribal work to Picasso and Matisse, particularly eyecatching in the large format works.
3. Good Weather, Arkansas
This artist-run space in the unexpected location of North Little Rock is showing work from predominantly American artists, including Stephen Kent, whose works juxtapose Roman-inspired mosaic pieces with saturated colour images of twenty-first century consumer locations.
4. ltdlosangeles, Los Angeles
Jake Longstreth's meticulous landscapes contrast late-era consumer culture with the untamed nature of the American West, with sparkling pools and pristine lawns set against sand blown hills, all glowing in the rich light of a smoggy haze. Also shown are works by British artist Dominic Samsworth, whose sculptural swimming pools and light filter beach umbrellas seem to challenge the semiotics of leisure.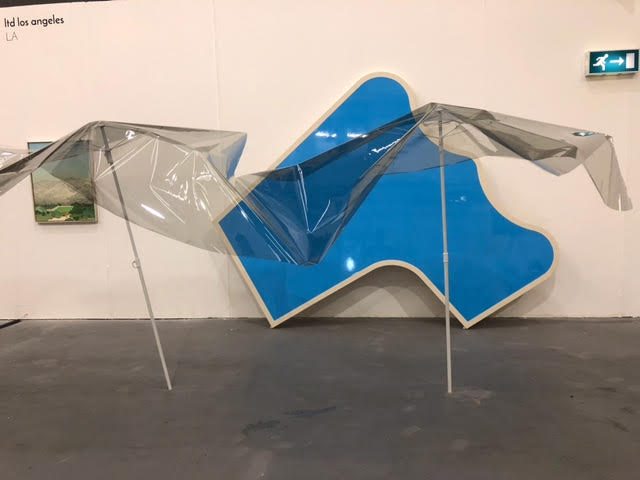 5. PM8, Vigo
From Spain's far north coast Galleria PM8 works with artists and collaborators across the world. Latvian artist Elena Narbutaite's work brings together research into light alongside ideas from the work of writers like Thomas Mann in beautifully minimal sculptures. Also showing is Gabriel Pericas, with sculptural works that seem to question notions of performance and integrity.
6. Supplement, London
After a spell in New York Supplement gallery has returned to the capital. Artist Marianne Spurr creates assemblages of textile pieces, held within the tension of gravity-led structures she makes from wire and plastic tubing. Largely made of discarded offcuts retrieved by the artists each work is a contemplative piece considering the interplay of the textiles to one another and the space.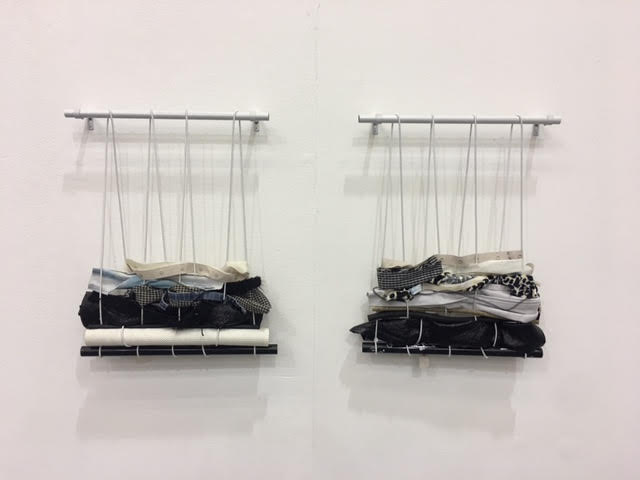 7. yours mine & ours, New York
When artist Jeremy Coullard set out to create a digital piece of work he first taught himself to code. Playing the wonderfully immersive world he has created in Uncle Sad Bedroom is one of the most fun experiences to be had in London this week, with its riffs on gamer culture, the art world, and the addictive nature of PlayStation 2.The artist describes Uncle Sad Bedroom:
"Go to work or get an internship with anarcho-syndicalists. Go to other galaxies and dimensions. Fly a living ship around. Fight mother nature's aunt. Slide down an apocalyptic spa. Snort moon rocks with your landlord. Ride the train. Get evicted. Talk about nothing in particular. Play an operating system instrument. "
Couillard has built a site for other gamers to download the game, play it, and give feedback on this page: jeremycouillard.itch.io/uncle-sad-bedroom
Also surrounding the playing space are digital print works co-created with the programme Couillard developed, and 3D printed models of some of the lead characters.
Categories
Tags