Art critic Tabish Khan brings you the top art exhibitions to visit this week. Each one comes with a concise review to help you decide whether it's for you. All are closing this week and it's been extended to a whopping nine.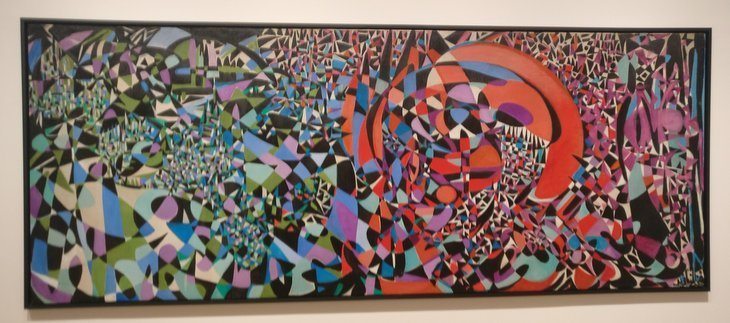 Fahrelnissa Zeid @ Tate Modern
You might not have heard of Fahrelnissa Zeid. But once you've come face to face with the mind-blowing shapes and colours of her work, it's hard to forget. Big, bold, beautiful abstract works zing with colour, sucking you into their blurry edges. Even those who aren't fans of abstract will find something to love; these are joyous pieces to be surrounded by. Until 8 October. 
Artificial Now @ Daniel Raphael Gallery
Carolina Mizrahi takes the organic and makes it look artificial, a woman's face in a deep red is more surreal than glamorous. The centrepiece is a table covered in sex toys and foodstuffs that look fake but are actually painted and will decay in the gallery as time passes. The artist has created a colourful approach to Vanitas and it makes quite the impact. Until 4 October. 
Food for Being Looked At @ The Photographers' Gallery
Desserts, rainbow foods, healthy eating and meat. Do we even consume food through our mouths anymore, or is it all through our eyes on Instagram? The wall inside The Photographers' Gallery entrance is testing that assertion by streaming social media images of different food crazes in a great reflection of our times. Until 8 October.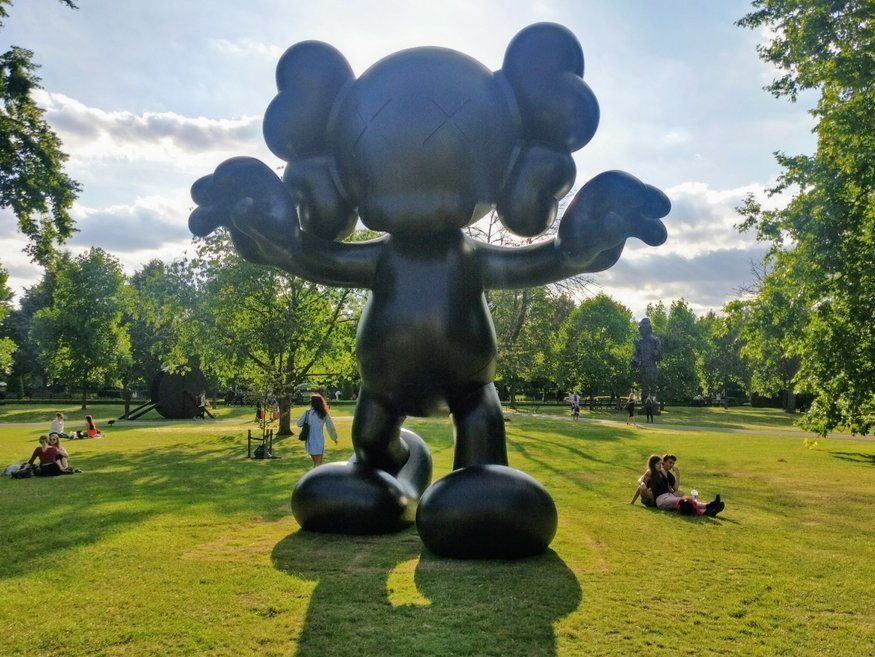 Frieze Sculpture Park @ Regent's Park
There's been a big improvement in the sculpture park this year in starting it early so people can catch it during the summer. It's another great with  a monstrous creating of Kaws towering over us being a highlight. Make sure you don't forget to see this part of Frieze while inside the tents. Until 8 October.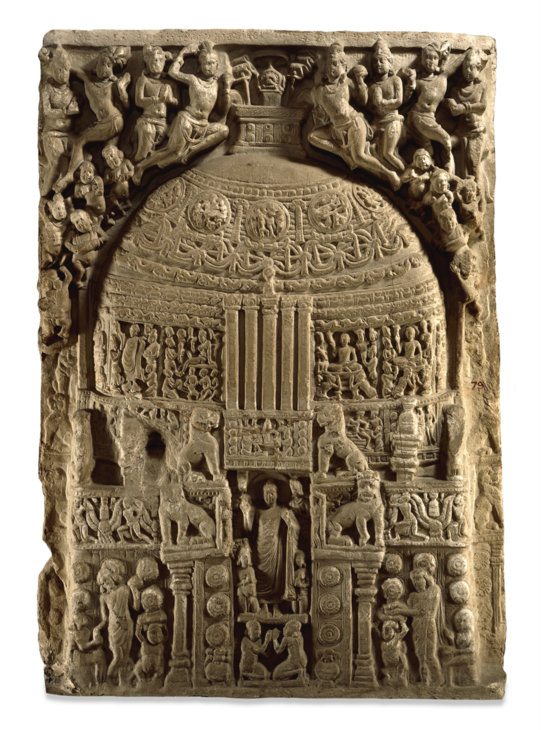 Virtual Pilgrimage: Reimagining India's Great Shrine of Amaravati @ Room 3, The British Museum
A stunning double sided relief from an ancient Buddhist temple in India is the centrepiece of this small display at The British Museum. It's a beautiful piece by itself but what makes it come alive is that any user can login to the WiFi and turn their mobile phone into a cursor, which can be used to point at screens and reveal more information through texts and animations. It's a smart way of bringing this slice of history to life. Until 8 October.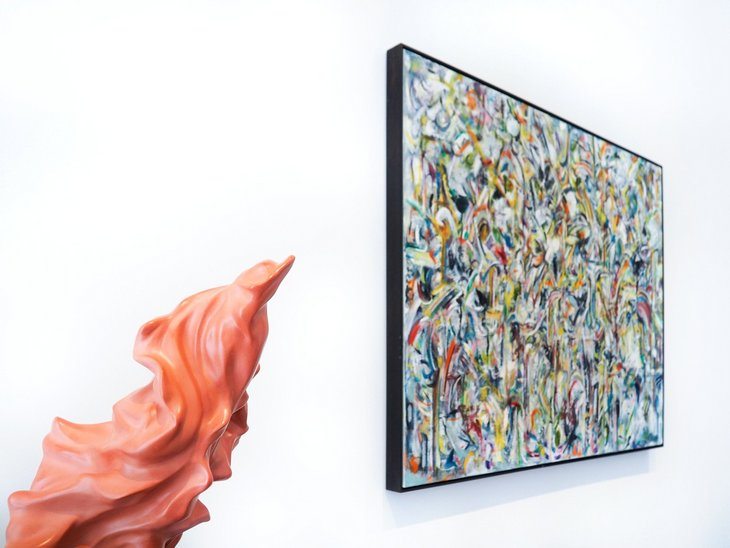 Richard Stone: Everywhen @ Kristin Hjellegjerde
Talented sculptor Richard Stone has created sinuous sculpture that complements the bright abstract paintings on the wall. It's rare talent to find an artist who is equally adept at sculpting and painting, but it's the beautiful marble sculptures that are our favourites. Until 8 October. 
Gregory Crewdson: Cathedral of the Pines @ The Photographers' Gallery
Gregory Crewdson's photographs are of people in the woods, but each scene looks slightly – why are there two cars and only one person, why are her hands covered in mud. The cinematic lighting gives them this beautiful eerie aesthetic. Until 8 October.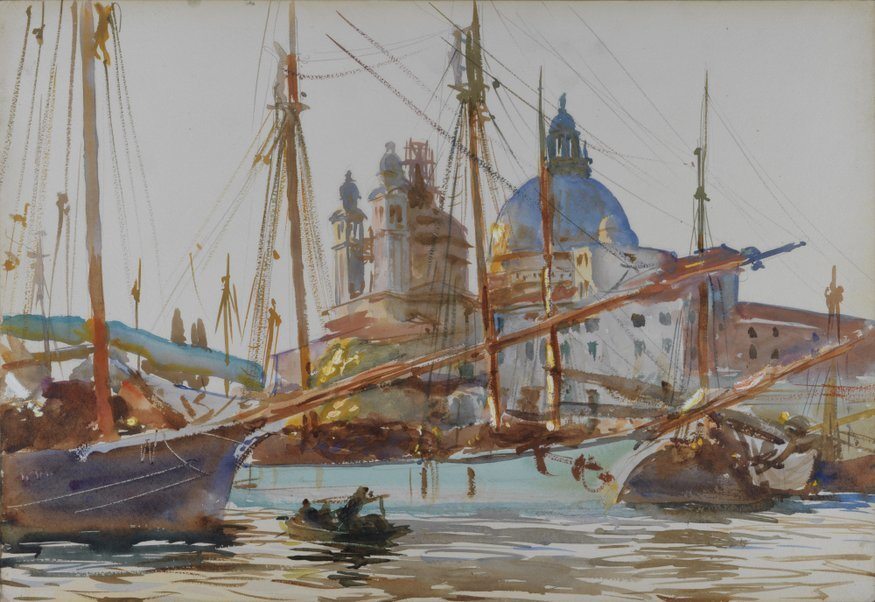 Sargent: Watercolours @ Dulwich Picture Gallery
This exhibition at Dulwich Picture Gallery looks at his watercolours, where he painted everything from the dusky colours of the dead sea to bright blue skies and water in Majorca, dissected by the sun-bleached white of some sailboats. It's great to see a freer side to Sargent, less concerned with commissions and capturing likeness, and more about expressive brushstrokes and opting for colour over accuracy. Until 8 October.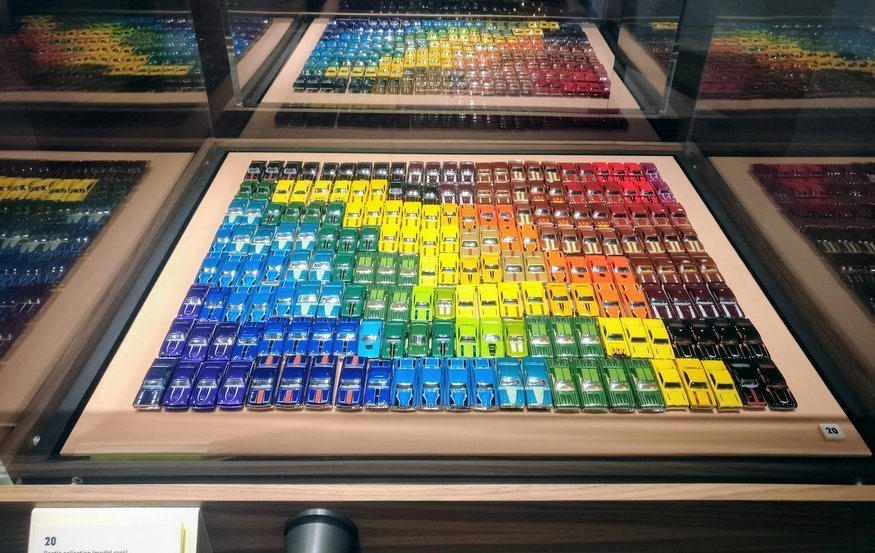 A Museum of Modern Nature @ Wellcome Collection
The objects in this show were all donated by members of the public. They range from the eye-catching antler of a deer to the rather mundane looking pair of beaten up trainers. Great stories abound and the tale of two sisters about crab coffins is heartbreaking. It's a moving and deeply personal exhibition. Until 8 October. 
All image courtesy and copyright gallery and artist. Sargent image © Calouste Gulbenkian Foundation, Lisbon. Photo: Catarina Gomes Ferreira & Crewdson image Courtesy Gagosian Gallery.
Categories
Tags