Young Blood Initiative presents [IN]sane: Altered States of Mind, a 6-day programme of events encompassing an exhibition, live art, a symposium, workshops and an art auction in London, bringing together a line-up of promising international artists investigating in the altered reality. Following the start of the programme at the beginning of the month in Amsterdam, the week in London will include art works and talks by more than 10 creatives, namely Riccardo Matlakas, Mirei Yazawa, Akira Cripps, Bettina Fung, Gareth Hopkins, Lily Ashley, Lola de la Mata and Peter Barnard.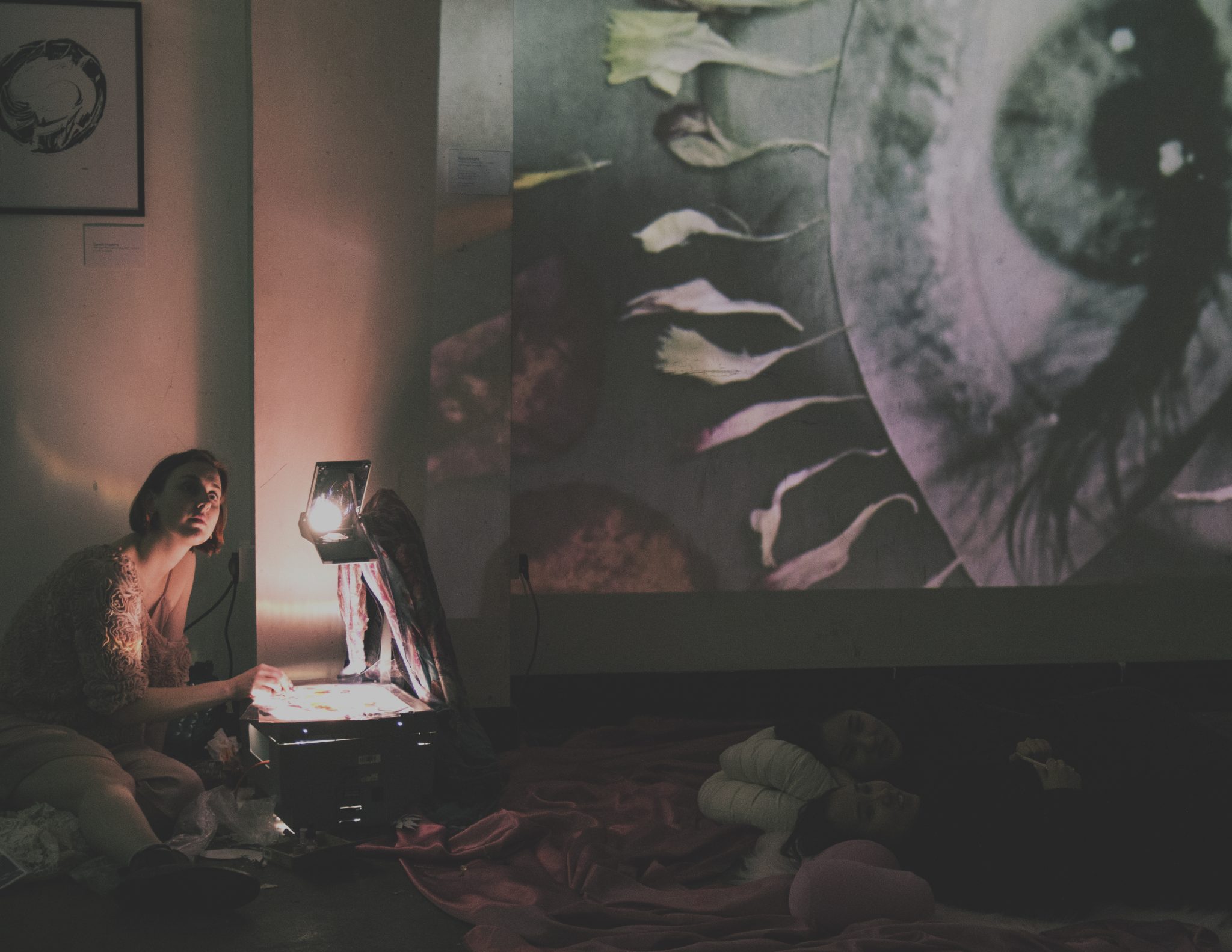 Forever a Flower' by Risja Steegh Photo by Despina Pats
On 23 September, Bettina Fung will be opening the Live Art Evening with performance drawing piece 365. Lily Ashley will follow with her dance piece [In]sanity, and the evening will end with a theatrical performance piece by Mirei Yazawa and Thelma Sharma inspired by dreams.
Cnidaria' by Mirei Yazawa Photo by Richard Kaby
Over the course of 6 days, visitors will be treated to dance, performance, paintings and installations, lectures on sensorial experiences, spirituality, psychedelia and art as a therapy to depressions, exquisite corpse and poetry collage workshops, as well as a non-monetary art auction. Young Blood Initiative will be kicking off the programme in the city of London with a vernissage on 21 September, everybody is welcome to join for a drink, see the works and meet the artists.
Insights' by Riccardo Matlakas and Andrew Downes Photo by Richard Kaby
In collaboration with Yami-ichi, YBI x Yami-ichi Art Auction will take place as the last event in the programme. Challenging the current perception of art as a commodity in the capitalistic art market, the art auction will propose an alternative way of valuing art. Works from 5 artists will be auctioned, including performance pieces, paintings and installations.
To engage with the public, 2 collage sessions hosted by Glue Club will take place in the gallery. The public is welcome to join Exquisite Corpse Collage as well as the Poetry Collage. Works created in the workshops will be exhibited as part of the growing exhibition.
[IN]sane is the second of Young Blood Initiative's series of events investigating reality, following the first transnational programme that took place in March, in the UK and Netherlands. [IN]sane: Altered States of Mind Thu 21 – Tue 26 Sept 44 Ashdown Crescent, London, NW5 4EA
Gallery opening hours: Fri–Tue 11am – 6pm and after hours during special events.
About Young Blood Initiative:
Young Blood Initiative aims to showcase collaborative practice, creating a community where artists can explore other ways to create, acting as a platform where they can experiment to go outside of their usual practice and play. Founded in 2014, currently Young Blood Initiative has bases in London and Amsterdam, there are about 50 creatives from 18 countries in the community. A new hub in Berlin will take shape in 2018. www.youngbloodinitiative.com
About Mark Westall