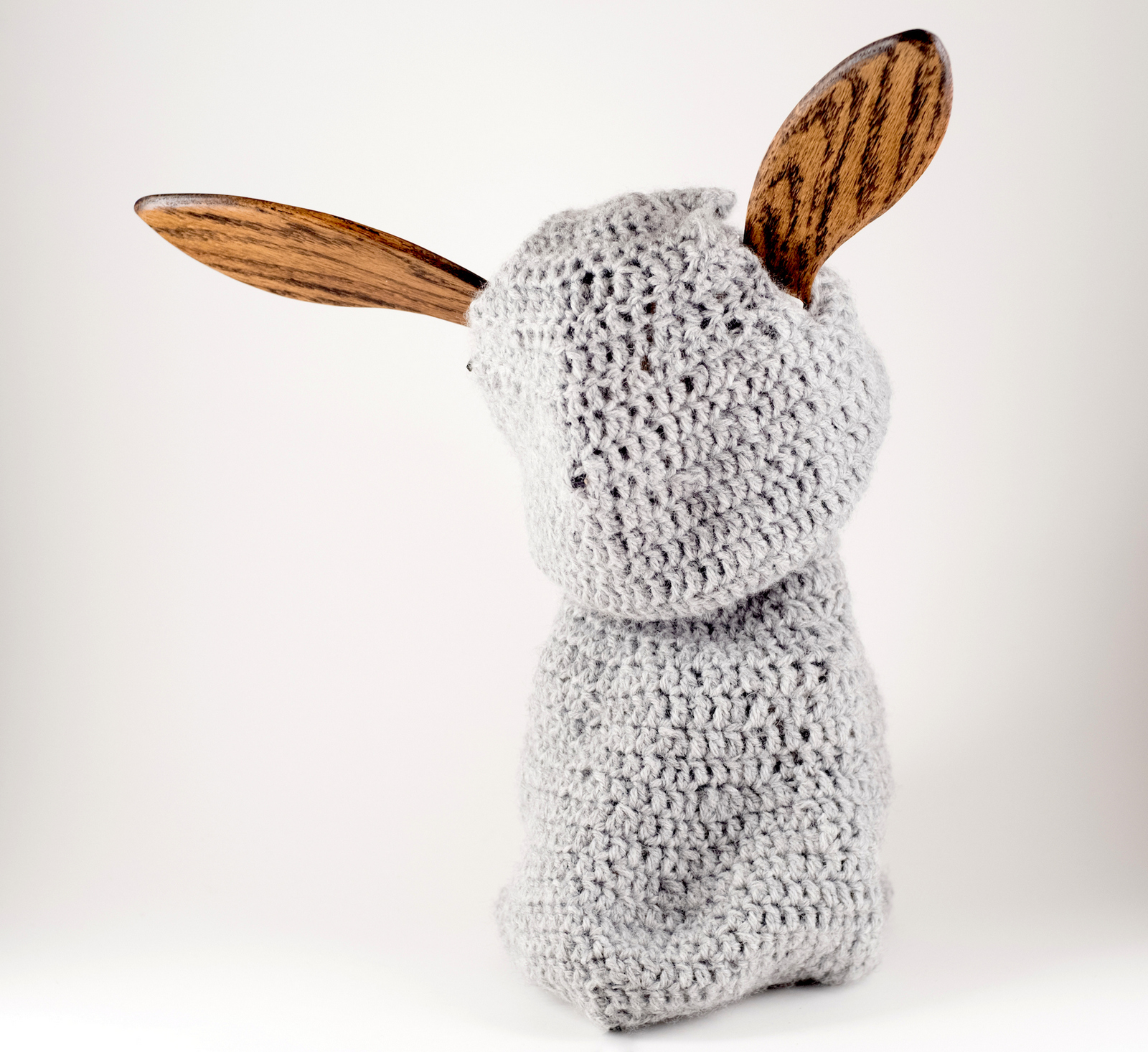 We Love Blossom. Blossom is a completely new kind of social robot in a collaboration between Cornell University and Google ZOO's creative technology team. The robot is called Blossom, it's designed to be handmade out of warm natural materials like wool and wood and every single one is a little bit different.
Blossom is the first robot to be soft both inside and outside, using a compliant internal structure to enable movements that give the robot a somewhat imperfect (and therefore much more organic) personality.
The outside of Blossom can be equally organic and imperfect, especially if you're not very good at crocheting or woodworking, since Blossom's exterior is very much do-it-yourself. Blossom is designed to be accessible and engaging for people who are more comfortable with traditional crafts that don't rely on the latest technology.




"We were asking ourselves: 'How can we involve the whole family in building technology for the home?' And the idea of crafts like knitting, sewing, and traditional woodworking came out of that question."
Says Guy Hoffman
Blossom's first job in research is as a 'media companion.' The robot will watch YouTube videos with you, physically reacting to their content,
"adding another layer or dimension to the experience, pulling that experience out of the screen and into the real world,"
says Hoffman.
Hoffman hopes that its design will have a tangible influence on the way that roboticists think about what a robot can, and should, look like:
"if robots are truly going to enter our day-to-day lives, we want a broader and more inclusive definition of their aesthetics."
Hoffman tells us:
"I am really curious to see what people imagine blossom to be like, look like, and move like, once it gets in the hands of designers of all ages and walks of life."
Blossom is a collaboration between Cornell University and Google ZOO.
Read about more Tech stuff we love: fadmagazine.com/tech-we-love
Categories
Tags