We Love SweatTent the ultra-portable sauna. SweatTent is a combination of a traditional sauna and a pop-up tent. Just three minutes to set up and take down and easy to place anywhere.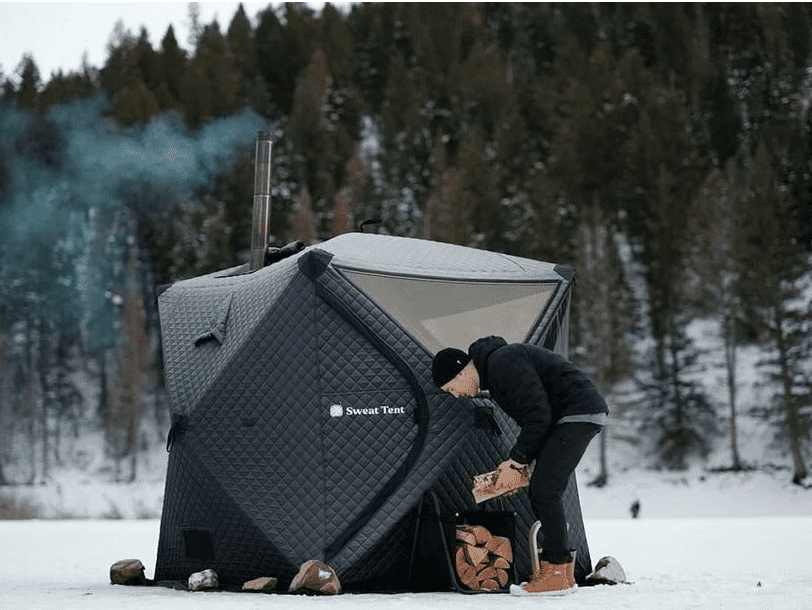 The tent is ultra-efficient and safe to use; SweatTent the ultra-portable sauna is made from two layers of durable, weather-proof Oxford 210D fabric with a lightweight, powerful layer of insulation between. The material is fire-proofed and doesn't release chemicals when heated.
We've tested our design in rain and snow, on frozen lakes and mountain tops – it takes it all in stride. Reinforced corners, ground-seal wind skirting, and holdfast steel stakes mean you can take it absolutely anywhere.

SweatTent
When you buy SweatTent you get a tent, heater, sauna rocks + holder, and a thermometer so you can effortlessly control the temperature and duration of your sauna session. A bench and water bucket, and ladle will be available as add-ons. The stainless steel stove has a high heat of 200°F+/ 93°C in just under 30 mins. The tent can fit up to three people & weighs less than 27 Kg making it the lightest traditional sauna ever.
MORE: sweattents.com
Categories
Tags