Whether you like it or not we live in an age of unequivocal scrutiny, surveillance and comparison. People's lives – no matter how mundane – are documented for the whole world to see, through constant social media updates, stories and opinions. Blondey McCoy is an artist, designer and skateboarder who at just 20 has realised that there is more to life than the cycle of excess and the self awareness caused by social media. In fact, he (unlike so many of his peers) thinks it is a destructive influence.
Blondey is in the midst of his fifth solo exhibition – which is comprised of work relating to and conceived from his struggle with mental illness – an issue that is notoriously difficult to broach, particularly amongst young men. His decision to embrace sobriety, as well as the decision to be very particular about what influences his practice, gives his latest work new direction detaching it from the brand or aesthetic he has built up through skateboarding, and giving it a maturity that might not be expected from an artist so young.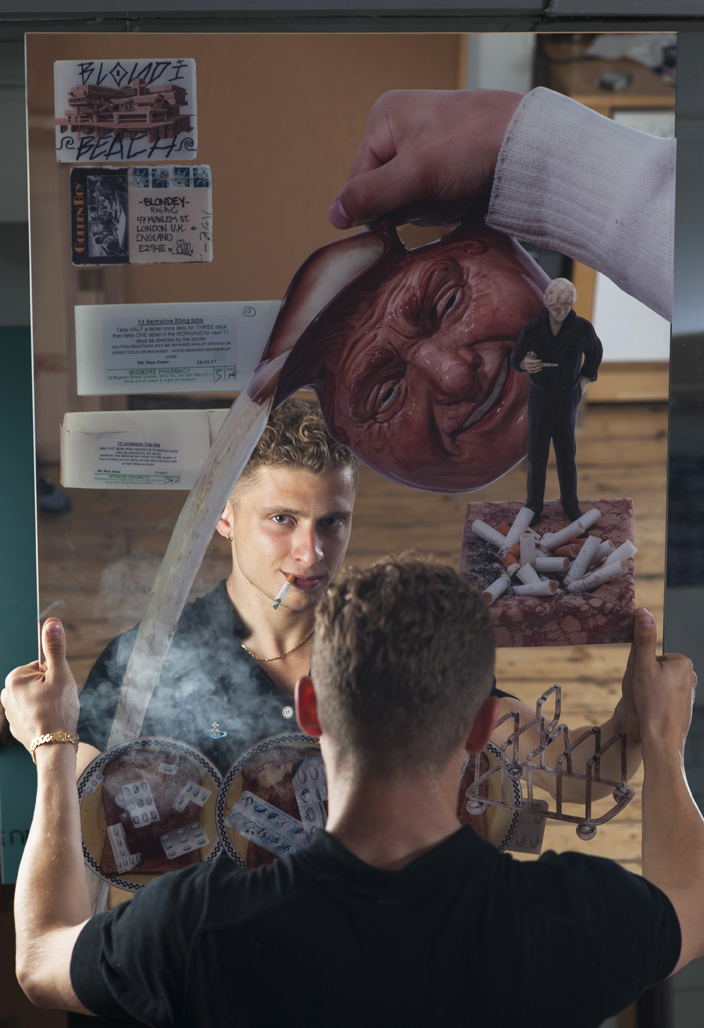 Who are you and what do you do?
I'm Blondey McCoy, I'm a skateboarder and I create things like clothing and the art that goes on clothing, and sell and exhibit them separately.
How has your work developed since your first show?
It's become a lot more personal. This show is miles ahead of anything I've done before.
I always used to work with pre-existing material and make photo montages out of magazines and newspapers. I mean, only really out of necessity did my work have to change because the magazine shop that I really liked closed [Soho Magazine Shop]. They had archives of all these old copies of Men Only and Paul Raymond publications, who used to run Soho in the '70s and '80s .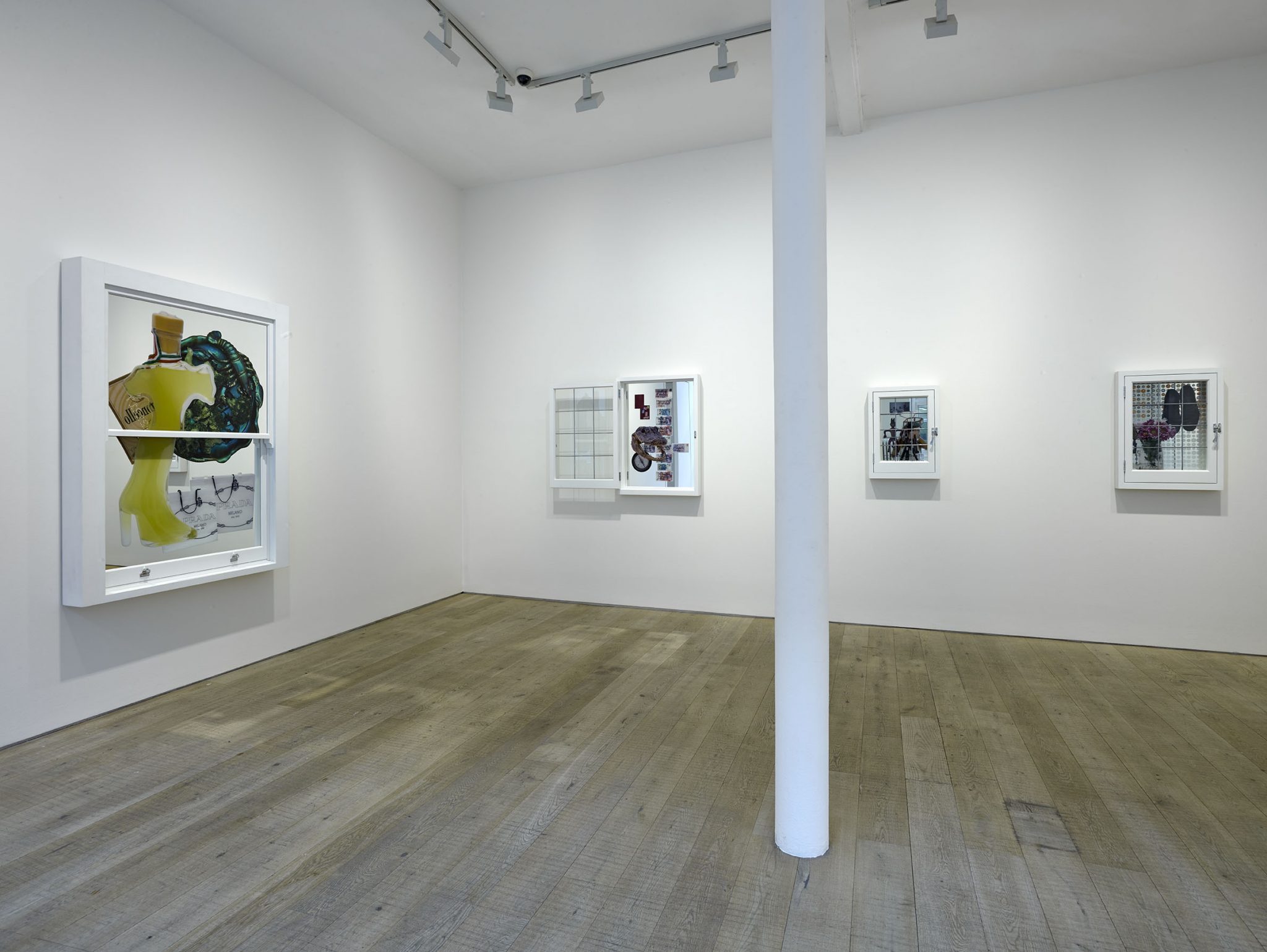 Did you study art?
Everyone is different. I feel like I did study art but not in the conventional way. I never spent anytime in a classroom, but it's different things for different people. Some people like to learn about everything before attempting to create anything themselves and that's really good and beneficial for lots of people. I'd have loved to have done that in hindsight, but it's important to find your own way.
Did you find it difficult to talk about your own mental health.
I initially found it difficult but then the second I started talking about it I realised being open about it all, in the first place, actually makes the whole thing easier. This show is created out of a real compulsion to do something because it is not just talking about it it's actually exorcising stuff. I think it's the same with most creativity – some people feel the need to sing or act or write but for me it's make art work.
Do you think your generation is more open about mental health issues?
Ummm, I hope so. I think my generation is more open about everything than prior generations. Growing up with these platforms – social media platforms – where it's almost encouraged or it's completely necessary to be on them, and to live your life like an open wound. I think that it encourages people to talk about mental health issues but it doesn't really help people's mental health because people rely on them. In the same way that being popular at school has always been a thing. To be able to actually put a number on your popularity is just madness.
When I started on Instagram it didn't really mean much to me. But as I got more followers and more attention there was a sort of awful change where I began to realise what people liked and what they didn't, and I started catering to that and really just doing things or showing things to get the validation of strangers. I mean, I'm sure they're all nice people but the idea of needing their respect or validation is a horrible concept when essentially it means absolutely nothing.
I've seen people y'know prostitute their talents and their image and it's like a drug. People get addicted to it. It destroys people. I can't imagine what it's like to have completely grown up with it – to have not known life without it.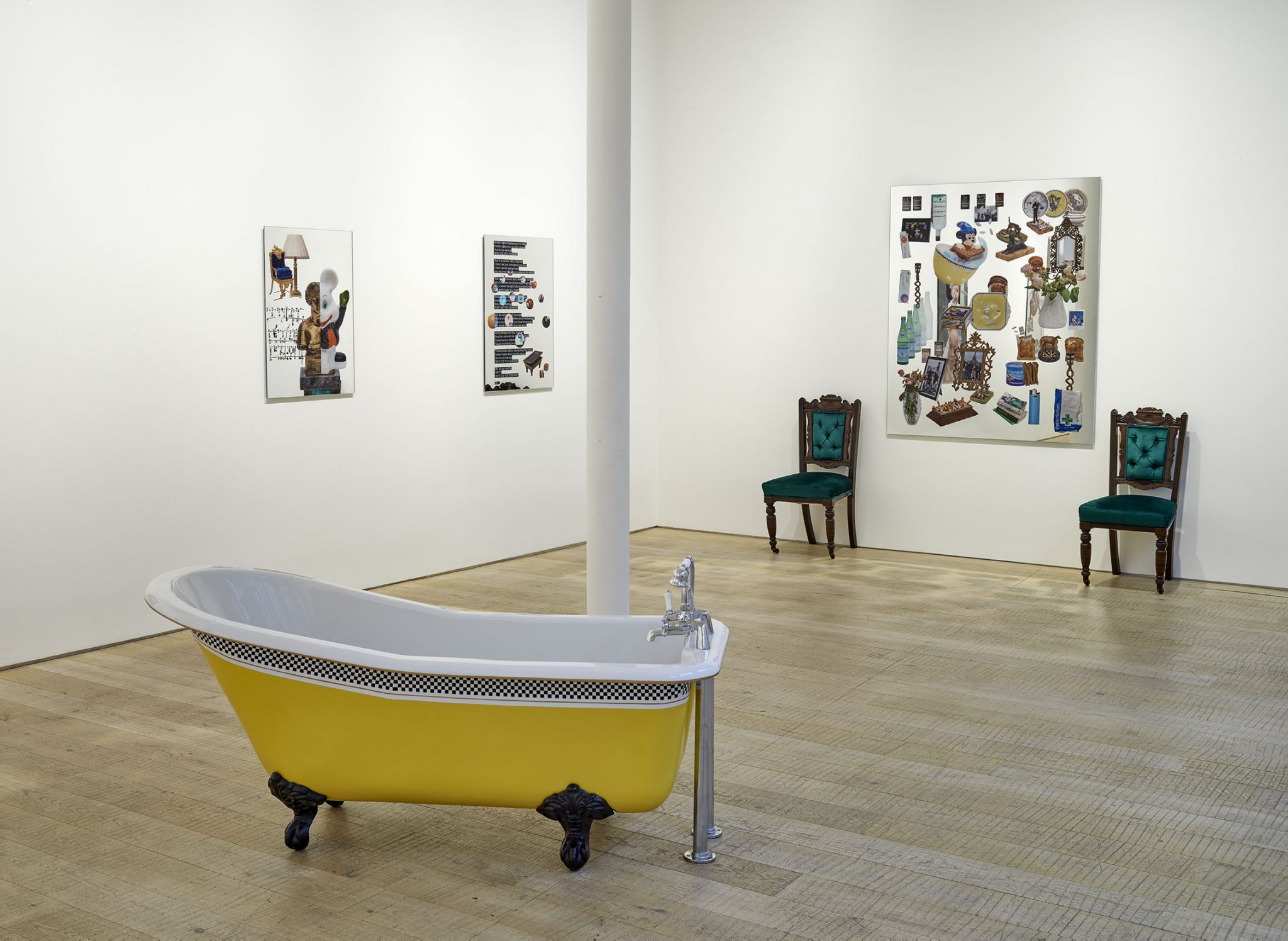 Is it difficult to stay on the straight and narrow in a city where drugs are so normalised?
I don't do drugs or drink at all anymore. I think I did far to much at such a young age and this is why I make art. I've always had an addictive personality and I was completely compelled and and needed something constantly. I've always had that dependency on drugs or alcohol. I really hit a point where I thought, y'know, what if I can take this compulsion to do drugs and swap the focus on to being creative? Swapping one vice for another. Becoming like a workaholic. I was either gonna be out drinking all night or in the studio on my own all night.
It takes a long time but I'm much happier now and it had to happen. I feel like I crammed a lifetime of excess into a really short time and now I just want to make as much art as I drank booze. Theres also the elephant in the room of being a skateboarder – it's nice to wake up and be able to balance.
Where do you draw influence from?
Aesthetically I draw a lot of influence from the 80s. The ambiguity of culture, lads listening to music that is as gay as the day is long – like Pet Shop Boys and Erasure – without any realisation. My grandmother wouldn't except that George Michael was gay. Suits with massive shoulder pads that meant you had to have massive hair to balance it out.
I'm obsessed with the chronology of it and knowing what influenced what.
I think it's important to see a lot of art but I don't really care where mine fits in. It's like to see everything as a whole and see where I can improve things. It's important to see things and work out why you really don't like them, then do the opposite. To sort of see how I'd improve things or do them my own way. I'd like to not be influenced at the same time. This is another thing with Instagram – you can't escape all the shit. You'll do something then see someone who has done something similar. It's a drag.
What have you got planned from here?
I want to take the show abroad. I've got loads going on with the clothing label but this is the first body of work that hasn't just related to the clothing. It stands alone as a separate thing.
'Us and Chem' is on at Heni Gallery until the 27th of August.
Categories
Tags