Croydon is set to go Andy Warhol crazy this September.
Croydon's RISEgallery is delivering a programme of free events in commemoration of Warhol, 30 years after his death. Throughout the month, under the theme 'Warhol Croydon'they will celebrate the life and work of the artist.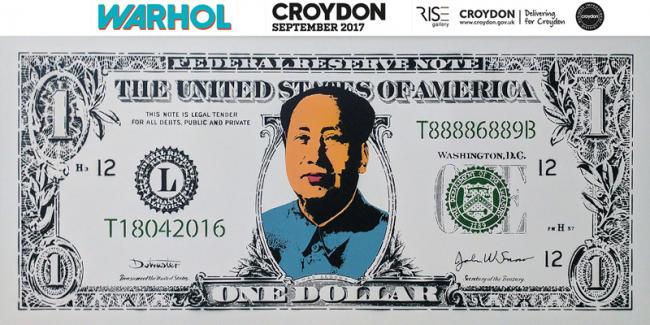 Among the activities will be:
A street exhibition of giant artworks curated by RISEgallery and the artist Dotmasters, featuring tributes to Warhol by some of today's leading artists, which will be displayed on prominent buildings throughout the town centre and lit up at night.
Free guided tours of the exhibition twice daily throughout the month.A free exhibition of original Andy Warhol artworks hosted in the RISEgallery, in St George's Walk, the heart of Croydon's cultural quarter. A series of free Warhol film and documentary screenings, plus talks and lectures that will include international speakers from around the world.
A host of family-friendly activities planned with support from the local community for each week of the event, appealing to all age. All events are free for everyone
Categories
Tags