On the eve of the opening of London Art Week, Jorge Coll, CEO of Colnaghi, talked to FAD about making Old Masters more accessible, and opening the doors of one of the world's oldest galleries and art reference libraries to a younger audience.
Q: There are more than 50 galleries and 3 auction houses from Mayfair and St. James involved in London Art Week. Do you communicate with the other galleries when you decide on what to exhibit, or is it an independent decision?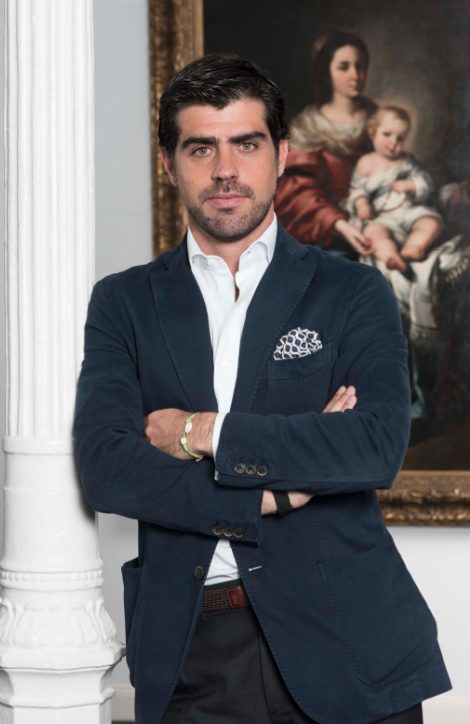 A: It's largely an independent decision, but we are often aware of what the other galleries are planning; quite often for scholarly shows, galleries can help each other with finding specific information and sourcing works. A lot of the participating galleries have areas of particular specialist expertise, and so there can be a really exciting diversity of shows. We deal with paintings and sculpture from across Europe and the Spanish speaking world, but we are perhaps best known for focussed expertise in Spanish polychrome sculpture, so we will have some examples on view, alongside European paintings. Lowell Libson is a renowned destination for British art and is showing an exceptionally rare painting by John Martin, while Tomasso Brothers are known for European sculpture and have a great exhibition dedicated to Antonio Canova and Peter Finer is the leading dealer in Arms and Armour, and has an exhibition dedicated to 'The Knight'.
Q: What period of art do you specialise in and what was your route into the fine art world?
A: My friend and business partner Nicolas (Cortés) and I first set up Coll & Cortés gallery in 2005 in Madrid; although both of our fathers were art dealers, so in some ways we've always been in 'the trade'. We grew to focus on areas of art history that are relatively overlooked, but which are rich in quality and cultural significance; the most notable were probably the exhibitions and publications on Spanish polychrome wood sculpture. We opened a gallery in London in 2012, and merged with Colnaghi in 2015. Now we specialise in European paintings and sculpture, and the gallery in Madrid continues as sister-company to Colnaghi and is predominantly dedicated to sculpture from the Spanish-speaking world (Spain and Latin America).
Q: What exhibition or event have you planned for London Art Week?
A: This is one of our busiest weeks of the year in the gallery; there's a constant flow of people through the gallery as friends, collectors and curators come to London. This year we are holding an exhibition in collaboration with Artur Ramon, a dealer from Barcelona, and we're showing Spanish and Italian Sculpture and Old Masters. We'll also have a series of events throughout the week, including a walking tour of the exhibition on Sunday 2 July at 3pm.
Q: Many people who aren't involved in the art world can feel intimidated about walking into fine art galleries or auction houses. Will you be exhibiting artworks that are accessible to the general public who are keen to learn about art, and art world novices?
A: Absolutely; in art history no one knows everything so questions are always welcome! While walking through the door of a gallery can sometimes seem intimidating, you'll always find people inside who like nothing more than to share knowledge and enthusiasm for their subject. Once you're been in once and broken through the threshold, you'll never hesitate again. We're working hard to highlight the accessibility of the gallery and the warm welcome within it; we host regular events to encourage people through the door, many focussed on a younger crowd, and our reference library is also open to students (as well as scholars).
Q: Are there any standout works of art or objects that you'll be exhibiting during London Art Week?
A: There will be lots! Two early favourites are 'Landscape with Jacob Watering Laban's Flock' by the great Baroque painter Salvator Rosa (1615-1673) and 'The Agony in the Garden' by Titian and his studio, which shows Christ as a central figure, painted with extraordinary virtuosity.
Q: For the first time there will be a December edition of London Art Week – how do you envisage this will differ to the Summer edition?
A: The summer edition came about organically as it coincides with a time of the year when there are major auctions and a lot of dealers are hosting exhibitions. The winter edition follows the same trend – it will happen at the same time as major auctions, and when a lot of dealers are hosting winter exhibitions. I think it will be a very natural event as a lot of Old Masters lend themselves well to the winter; from Dutch snowscapes to nativity scenes. It will also be interesting with the difference in light; it will be dark by the middle of the afternoon which might make the shows seem more cosy, as people wander into the warmth of the different galleries.
London Art Week is across more than 40 galleries and 3 auction houses between 30 June to 7 July. For more info go to: http://londonartweek.co.uk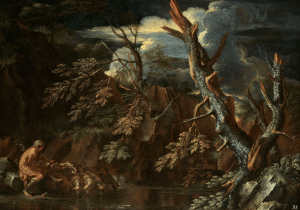 About Lee Sharrock