Sidney Nolan (1917-1992) is the most celebrated Australian painter of the twentieth century, best known for his Ned Kelly series of the 1940s that surrealistically chronicles the outlaw and arid outback in faux naïf style. Nolan spent his final decade in the English midlands and Birmingham's IKON's Nolan centenary has brought together some of lesser known spraypaint portraits from the 1980s.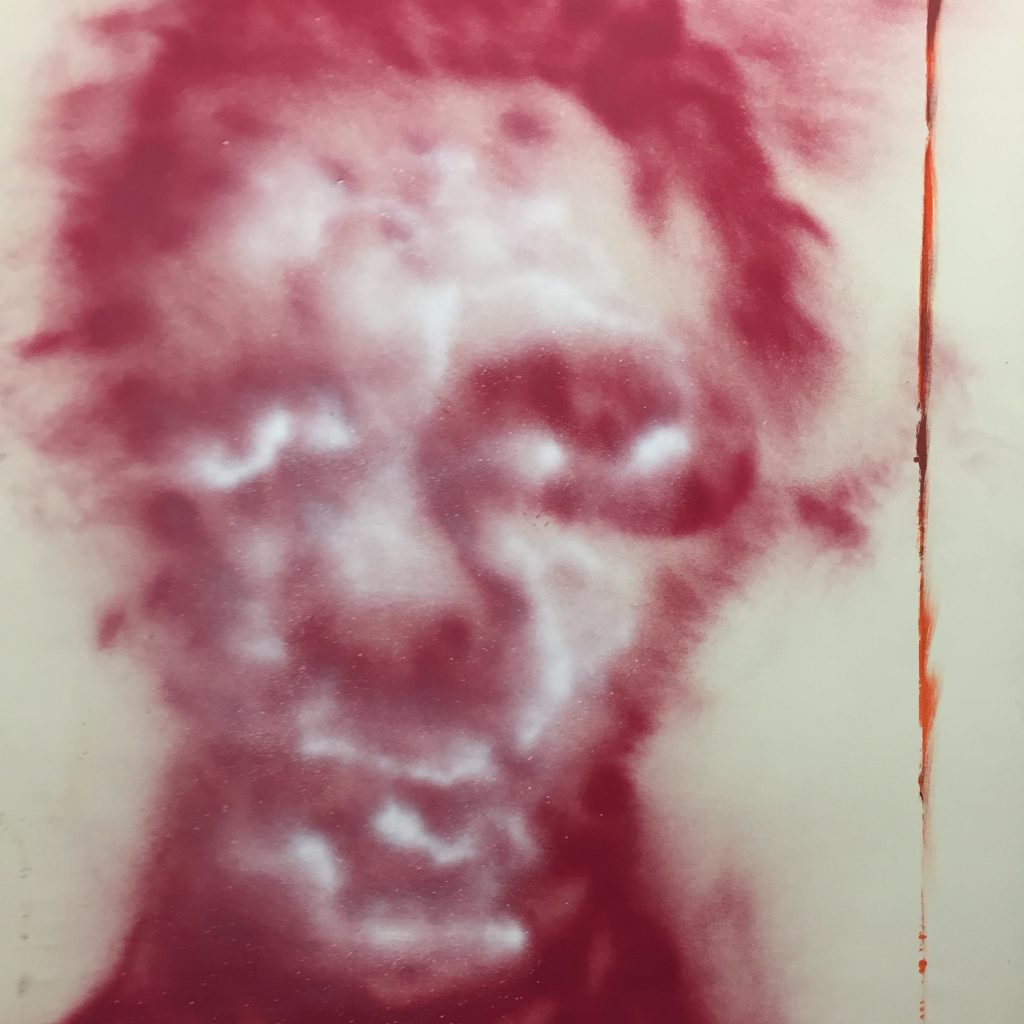 A Season In Hell (Benjamin Britten), Sidney Nolan 1982
The poet Rimbaud looms over the first room's four six-foot monochromes of composer Benjamin Britten (who set Rimbaud's Illuminations to music and whose operatic tragic hero Peter Grimes obsessed Nolan) and painters Francis Bacon and Brett Whiteley. Rimbaud himself is amusingly styled as "The boy who was good at Latin" (which is a bit like describing Hemingway as a guy who was pretty good at mixing cocktails). Wild-eyed in Hell, these troubled geniuses stare into the void of our souls.
The eyes are hauntingly blank in the second room's seven untitled anonymous figures and one Aboriginal Girl, all from 1986. They prefigure works in the third room and his later series 'Aboriginals' (1988) that deal with the deaths of Aboriginal people while held in Australian jails. These anonymous figures, blurred and vacant, are as paintings noble failures, documents of an unbroachable distance between our victims and our privilege and complicity.
In I Shall Tattoo Myself (1982) (from a line in Rimbaud) and four untitled figures from 1987 the boldness of the spraypaint technique turns to violence: nooses, bars, broken bodies. The exhibition's themes converge in the dark blue Self-Portrait (1986), visually an inverse Ned Kelly with eyes blacked out by a slash of paint. Nolan the artist and outlaw scrutinises us and our world intensely, but masks himself.
Sidney Nolan at IKON Gallery, Birmingham until 3 September 2017. https://ikon-gallery.org/event/sidney-nolan/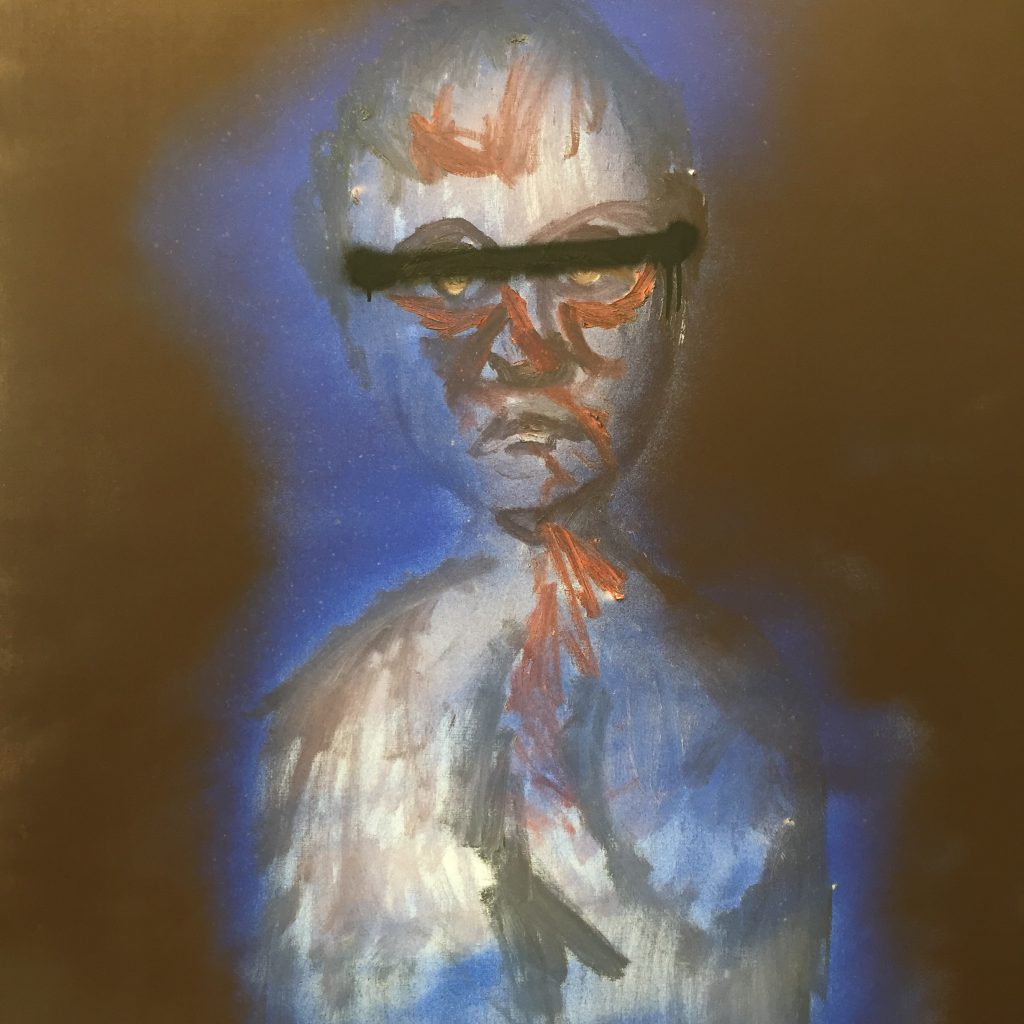 Self-portrait, Sidney Nolan 1986
Categories
Tags