Ah, the RA Summer show! People insist on assessing it as if it were an exhibition, when it is essentially an Art Fair: one without gallerists, but with the usual features of variable quality, too much to take in, and visual incoherence. As such, there will of course be plenty to annoy you, but you will also have, every now and again, one of the best fair experiences – you see a work, wonder who made it, are surprised to find it was x. But then you think yes, that makes sense as an extension of their practice. Here are four such experiences from this year's admittedly larger volume of 'not another of those' moments: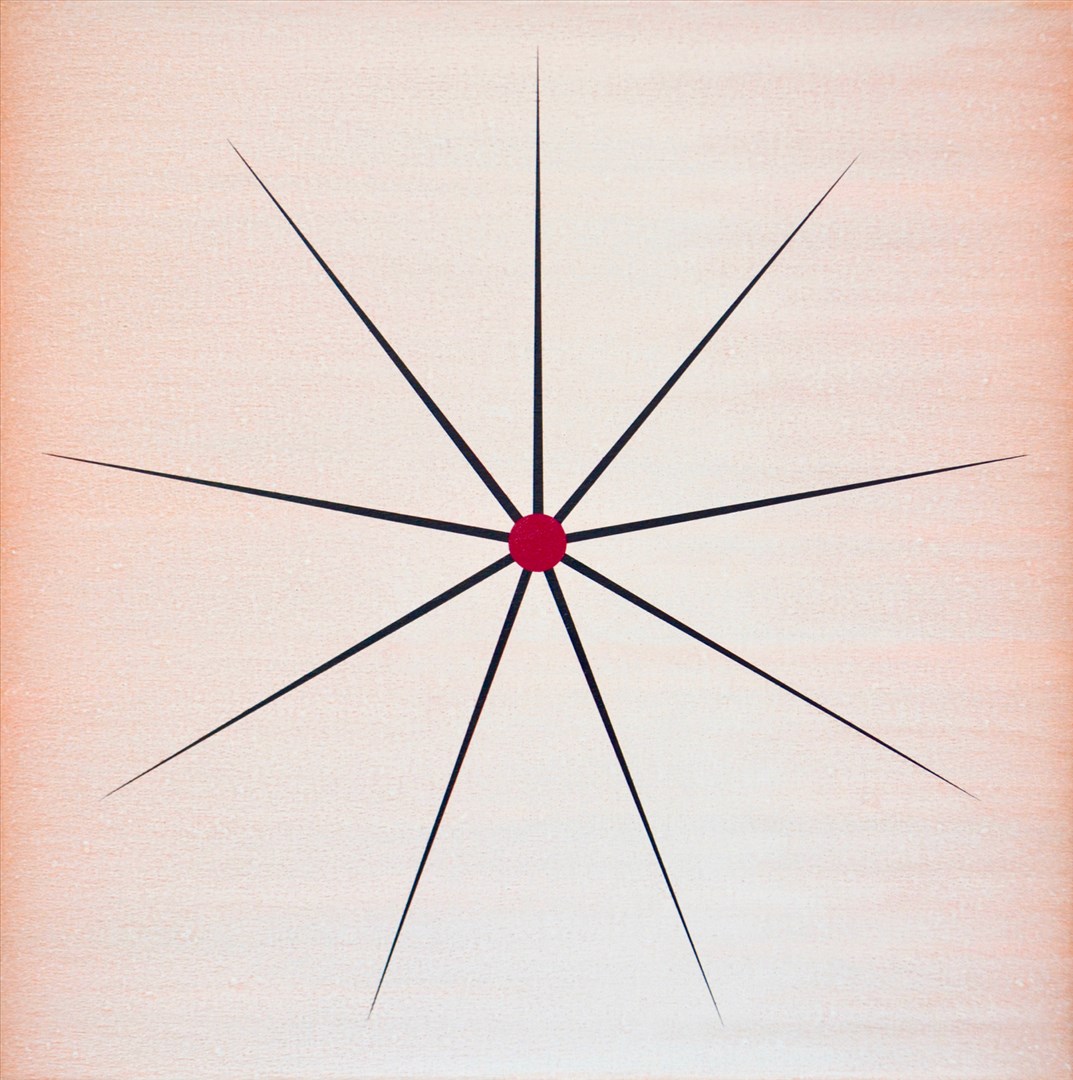 No. 747 Carol Robertson – 'Pointstar – Magenta': Oil on canvas, 50 x 50 cm, £4,000 (sold)
Carol Robertson has long used the wholeness and completion of the circle to explore colour and form in delicately radiant colours. So you might not recognise a dynamically pointed and gently throbbing star as hers – but she arrived at it from a circle, and as she says 'the points of a star hugely increase that external line as one follows the radiations outwards from their luminous centre-point'.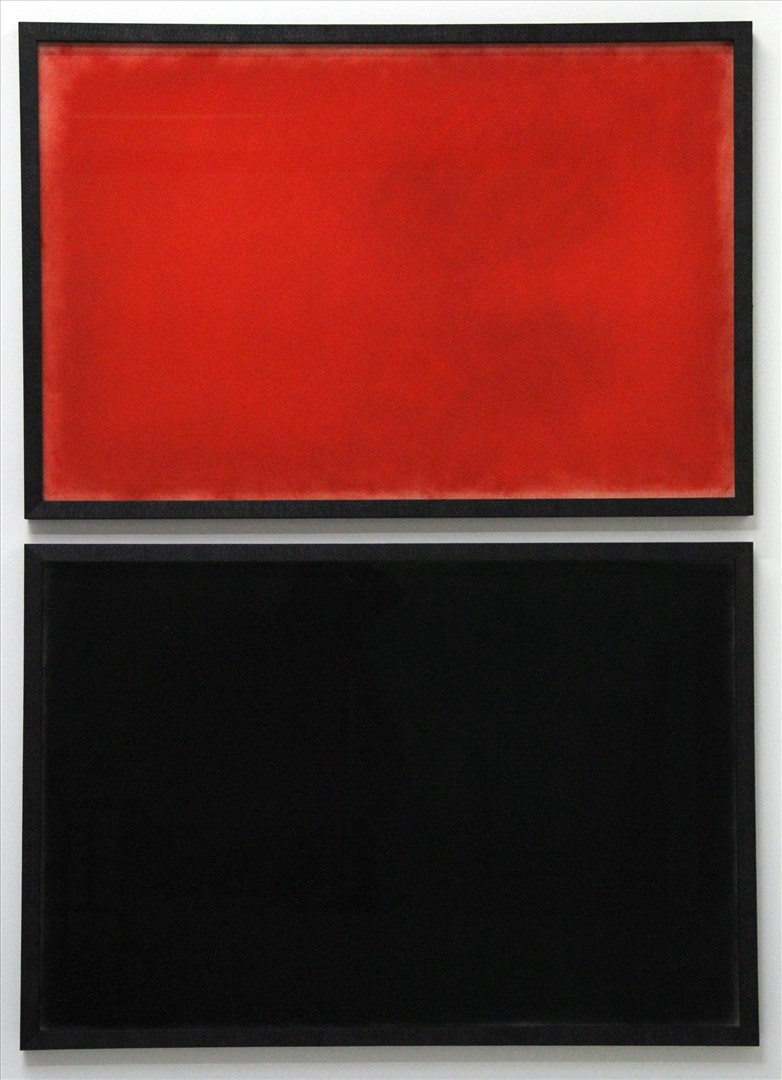 No 499: David Nash – 'Red Over Black': Pastel on paper in charred frames, 159 x 223 cm, £24,000
I might not have linked David Nash with this intense duochrome, but for the frames: he's known for his sculptures using burnt (as well as unburnt) wood. So it's as if, in an attractive paradox, it's not the work itself but how it is framed which makes it the artist's work, so it would be worth very little indeed if unframed.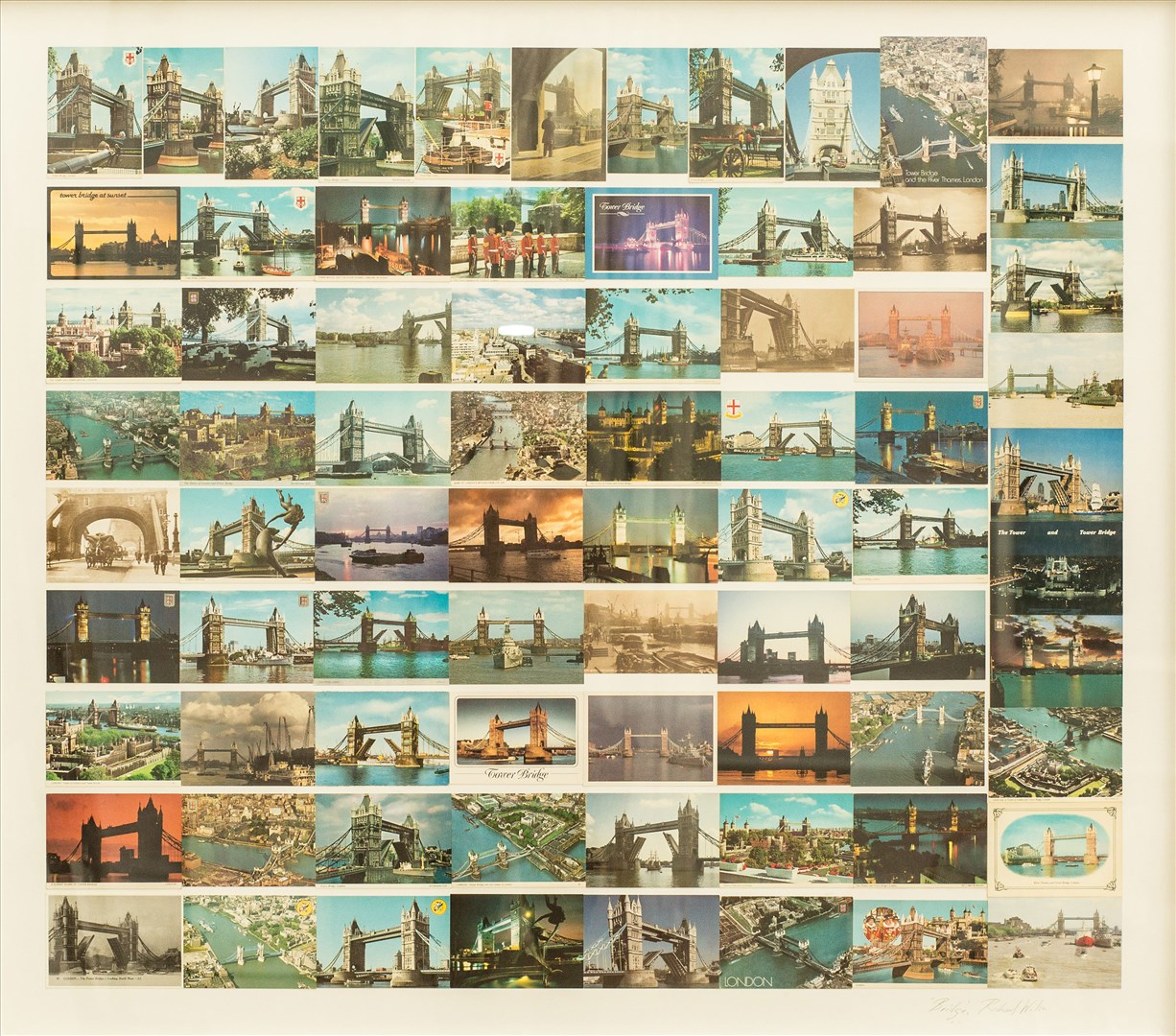 No 949: Richard Wilson – Bridge: Postcards on paper, 132 x 116 cm, £12,000
Richard Wilson is known for installations which transform buildings, such as the revolving 'Turning the Place Over' (2007) in Liverpool. Postcards of Tower Bridge seem a long way from that, but there's a suggestion that the structure could be seen as a proto-Wilson. So is £12,000 pretty reasonable for large work by a major artist, or rather pricy at £159 each for 80 common enough postcards?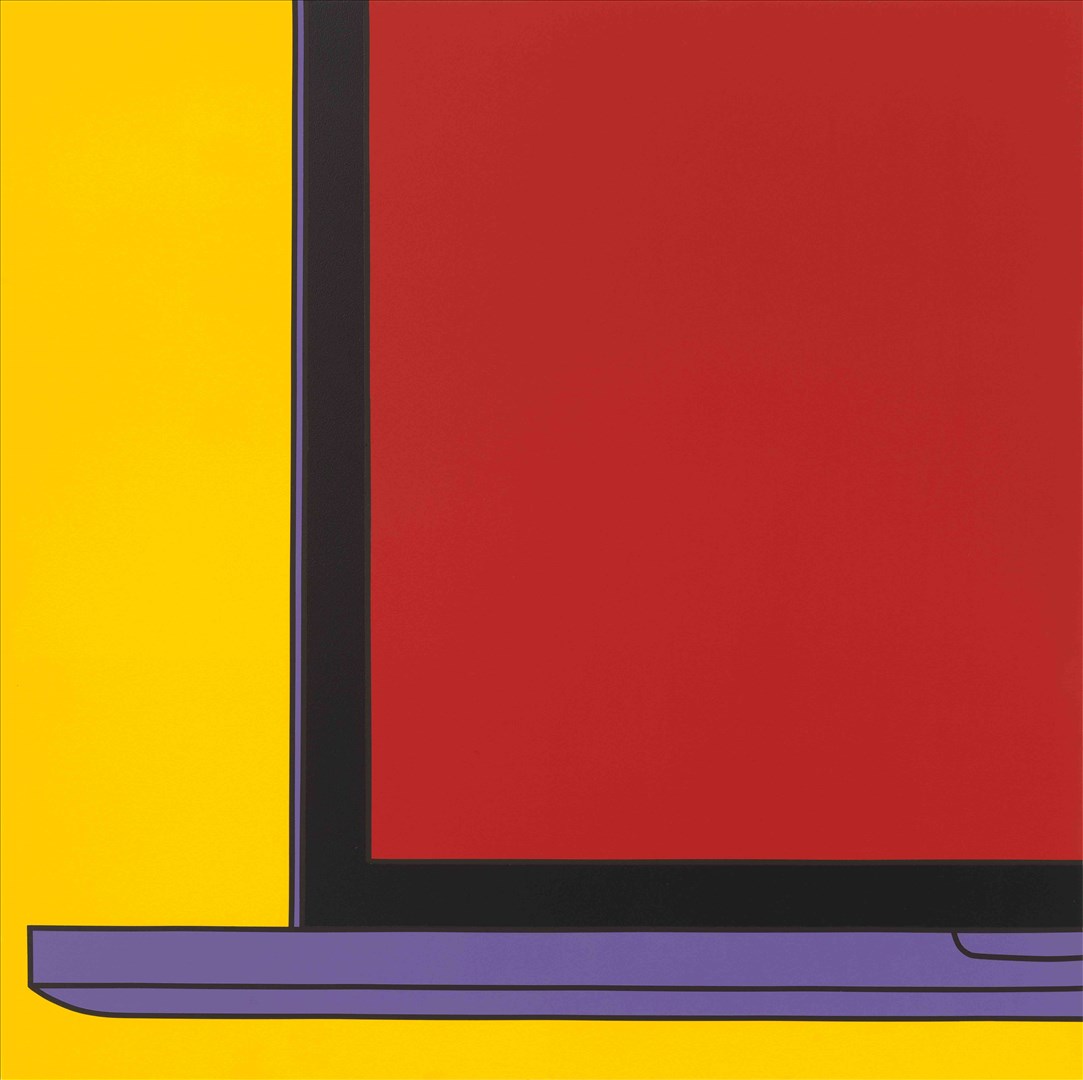 No. 13: Michael Craig-Martin – 'Untitled (Yellow Laptop Fragment)': Acrylic on aluminium, 90 x 90 cm, £40,000 (sold)
The sharply delineated, intensely coloured objects of Michael Craig-Martin, who curated the summer show a couple of years back, are pretty distinctive. If we can understand the quality of ordinary things, he has said, 'we are closer to the substance of life'. But I've not seem an item as partial and abstracted as this laptop, which pushes tellingly at the boundary of recognisability.
Most days art Critic Paul Carey-Kent spends hours on the train, traveling between his home in Southampton and his day job in London. Could he, we asked, jot down whatever came into his head?
Categories
Tags