Art critic Tabish Khan brings you the top art exhibitions to visit this week. Each one comes with a concise review to help you decide whether it's for you. All are closing soon and it's been expanded to seven exhibitions, because there are so many: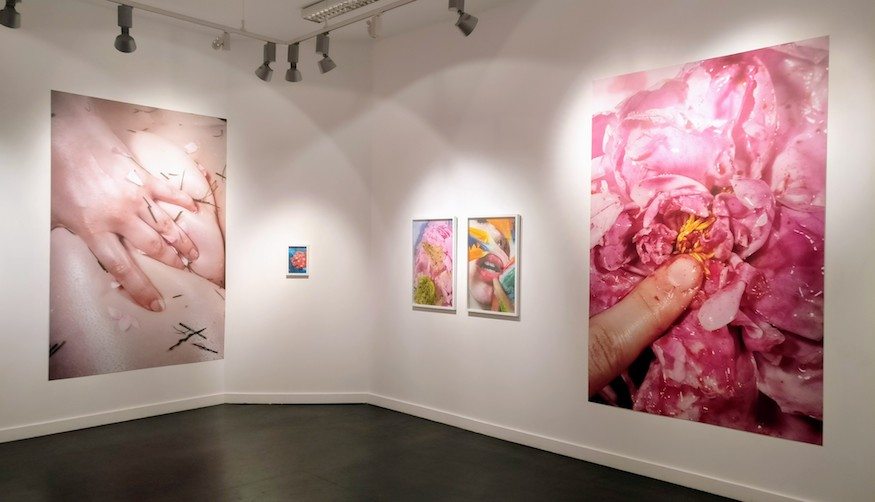 Maisie Cousins: Grass, peonie, bum @ TJ Boulting
A long black millipede enters a pink flower, a hand squeezes mounds of flesh, and a red splattered finger penetrates into the heart of a flower. Photographer Maisie Cousins is exploring sexuality in a playful way. Coupled with a mirrored floor this is a great innuendo laden show. Until 1 July.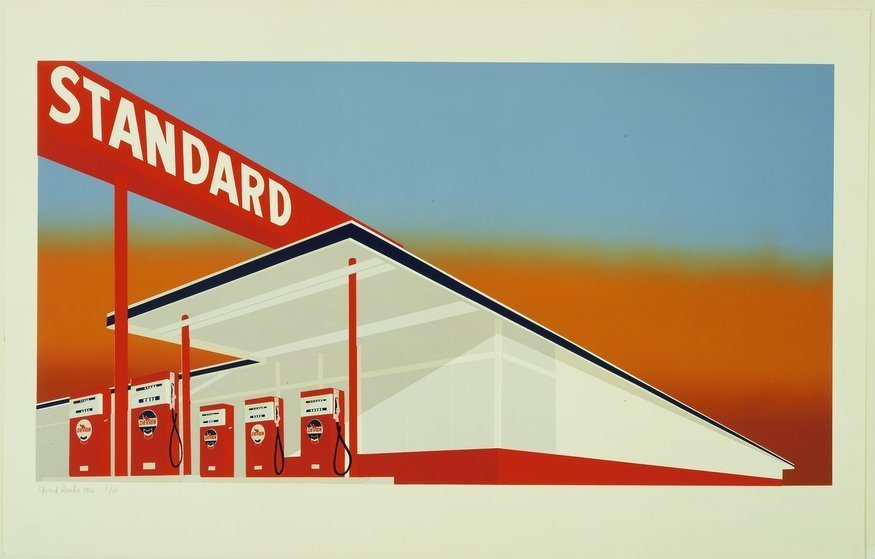 The American Dream: Pop to the present @ The British Museum
'Pay Attention Motherfuckers'. That's the message from Bruce Nauman, greeting us at this American printmaking blockbuster. From hereon in it's a swift canter through art movements. It snaps, crackles and pops with life. Until 18 June.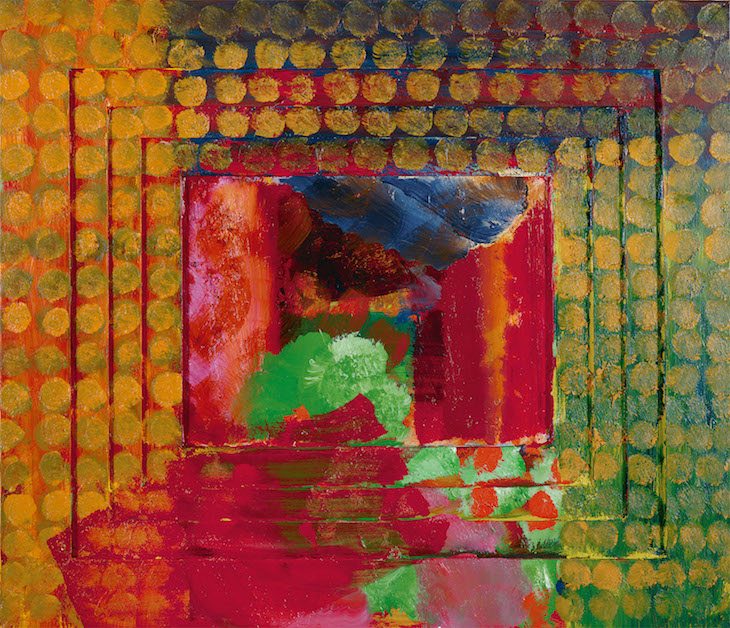 Howard Hodgkin: Absent Friends @ National Portrait Gallery
Howard Hodgkin recently died just before this exhibition opened so we get a fitting tribute to his varied career. Abstract portraiture seems like a n oxymoron and many of these paintings are not obviously portraits. Bright bold colours that are so bright they leap off the canvas and often spread onto the frames. Until 18 June.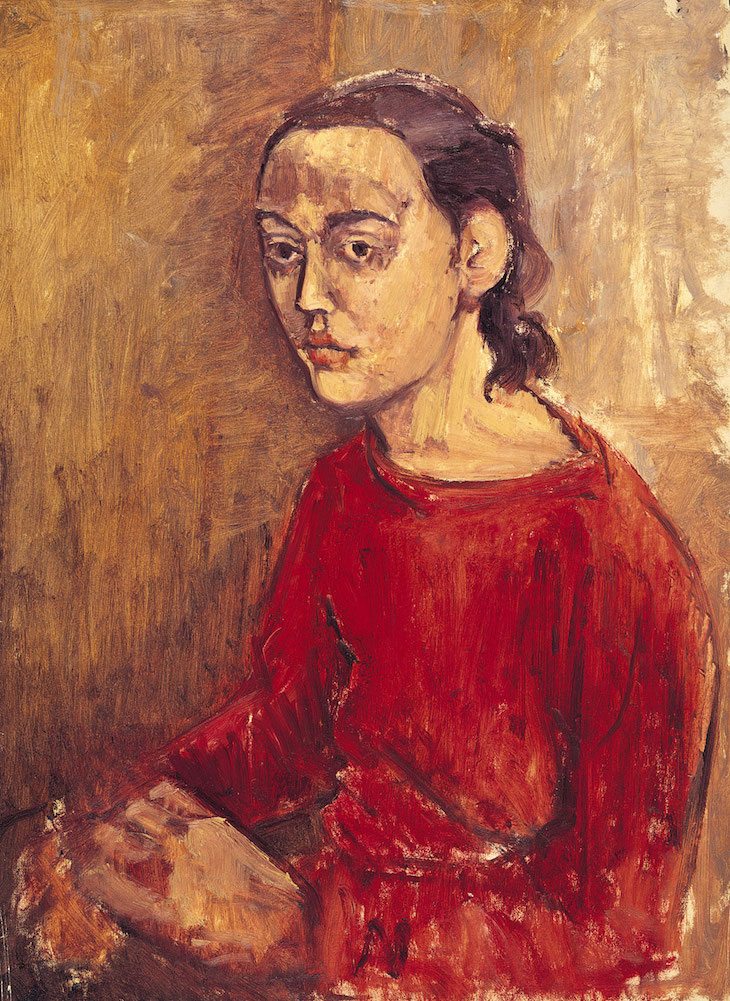 Eva Frankfurther @ Ben Uri gallery
Eva Frankfurther uses a drab, dull palette of browns and greys — perfect for her paintings of refugees and working people in austere times, Dockers have a meagre lunch and families go about their day to day lives. Until 18 June.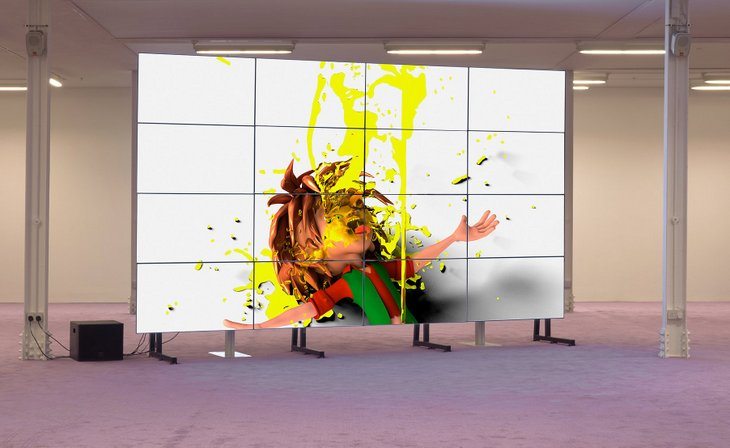 Jordan Wolfson: Riverboat Song @ Sadie Coles
Don a VR headset and watch a man smash another's face in with a baseball bat and stamp on his head repeatedly. It's a shocking watch and shock is what Jordan Wolfson deals in, with a sense of humour to boot. Until 17 June.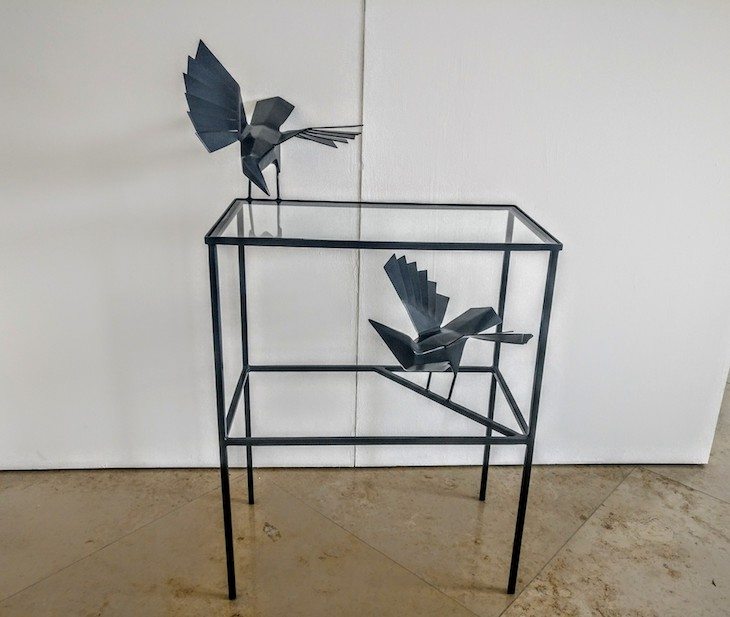 Terence Coventry: Against the tide @ Pangolin London
Terence Coventry returns with his signature style of angular bronzes. People and birds are the main focus in these works and we're big fans of his simplistic style that captures the essence of movement. Until 17 June.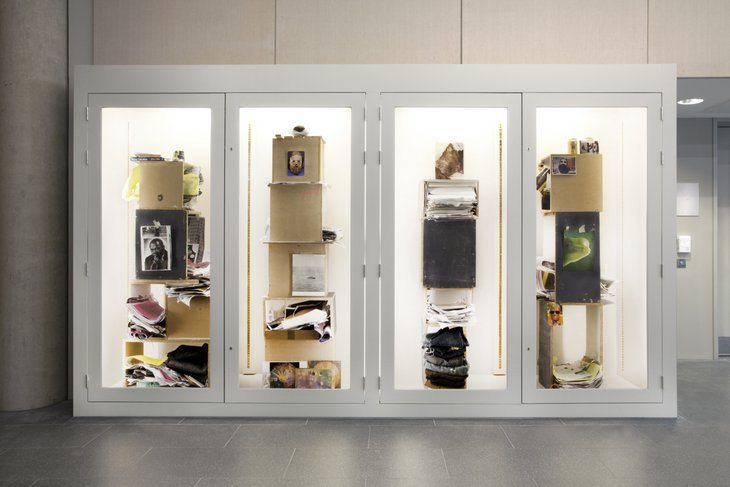 Paul Johnson: Teardop Centre @ Camden Arts Centre
Paul Johnson has recreated his artist's studio inside the gallery, but everything is fragments. He takes mundane coffee cup lids and creates casts of them — bringing permanence to throwaway items. It's a chaotic glimpse into the creative mind. Until 18 June. 
British Museum image copyright Ed Ruscha & Howard Hodgkin image copyright the artist.
Categories
Tags