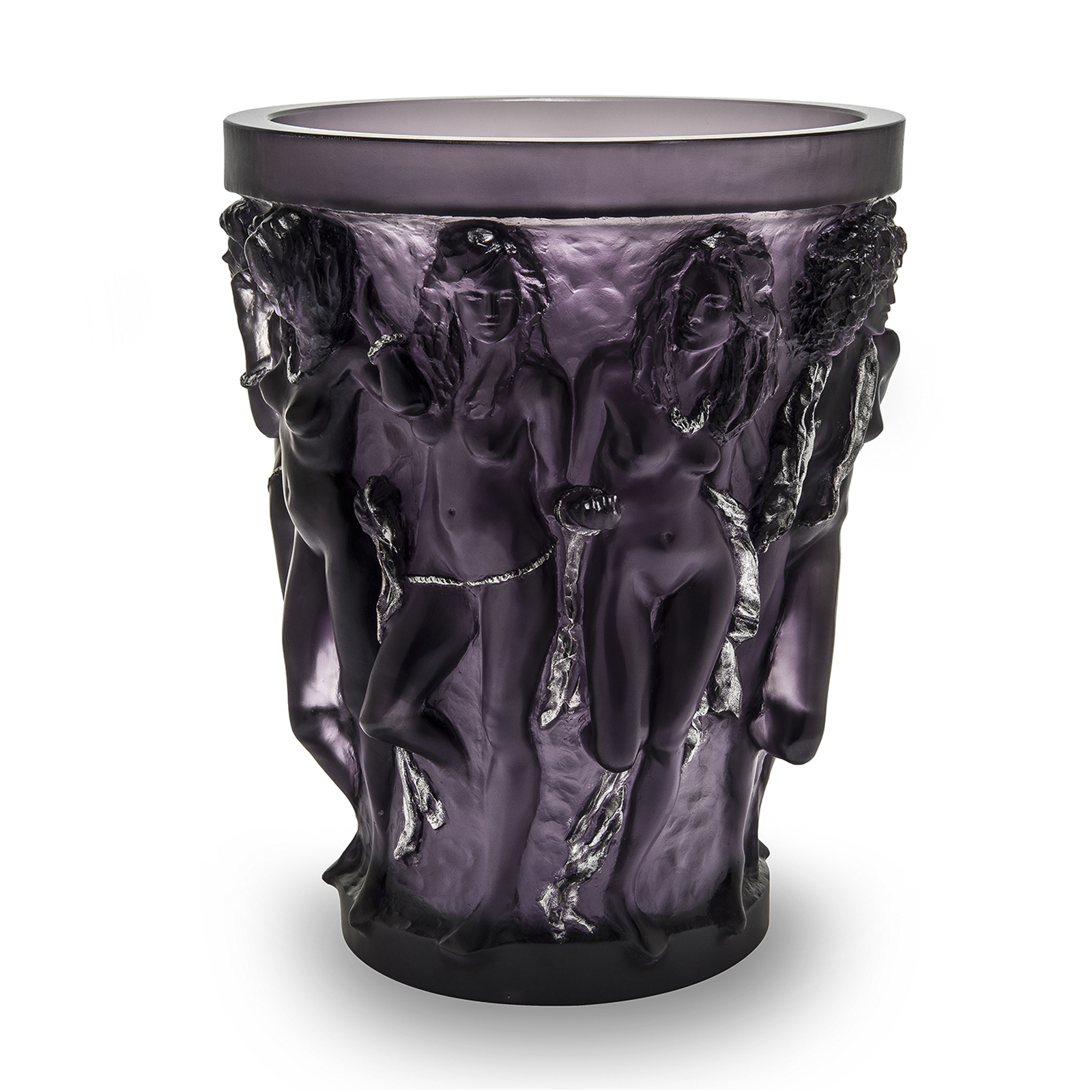 Terry Rodgers & Lalique: Sirènes, 2017
I like it when contemporary art crops in less expected places. Just so, the window display of the Lalique store on Conduit Street, Mayfair currently showcase new crystal work by Terry Rodgers. The American artist's lushly painted, edge-of-queasy scenes of bacchanalian excess among beautiful people tread a tantalising line between exposure of – or complicity with – excess and inequality. Works such as 'The Palace of Automorphic Delights' are fictions presented as realism, through which Rodgers looks to render what he calls the 'delicate balance between our inner and outer lives'. That translates well into crystal, he believes, as that 'acts as a mirror whose distorting reflections reveal hidden aspects of reality'. Rodgers has updated the classic 1927 Bacchantes vase created by Rene Lalique (1860-1945), paying tribute to the female followers of Bacchus, god of wine. They were said to be wild, intoxicated women apt to tear animals to pieces, though Lalique depicted them rather gracefully. So does Rodgers, in his 'Sirènes' reinterpretation composed – as his paintings are – by combining various photos he's taken of models posing in the studio. On the vases they wear only jewellery, with the bling highlighted in aluminium on the more expensive editions. Crystal, in case – like me – you weren't too sure, is glass with an admixture of lead oxide which generates a higher refractive index than ordinary glass, the effect of which is added sparkle.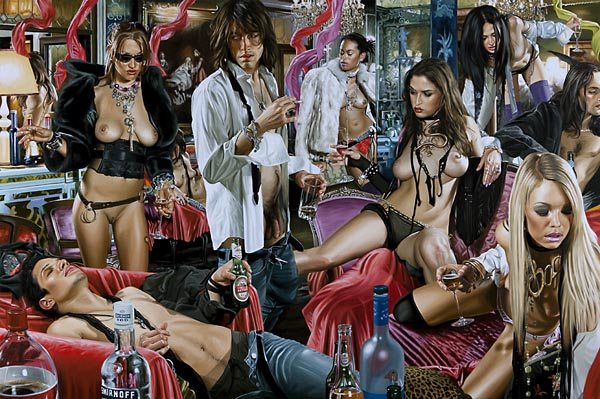 Terry Rodgers: 'The Palace of Automorphic Delights', 2009 – 84″ x 126″, oil on linen

René Lalique: Bacchantes Vase, 1927
Most days art Critic Paul Carey-Kent spends hours on the train, traveling between his home in Southampton and his day job in London. Could he, we asked, jot down whatever came into his head?
Categories
Tags