Art critic Tabish Khan brings you the top art exhibitions to visit this week. Each one comes with a concise review to help you decide whether it's for you. All are closing soon and it's been expanded to seven exhibitions, because there are so many:
Nathalie Djurberg & Hans Berg and Anish Kapoor @ Lisson Gallery
The duo Nathalie Djurberg and Hans Berg return with more surreal stop motion videos. This time involving fairytale characters like Red Riding Hood in sexually charged situations. This duo always deliver with their humorous and intense scenes. There are some classic Kapoor works including reflective mirrors and works on paper too, but it's the three big blood clot like sculptures that dominate the gallery. Until 6 May.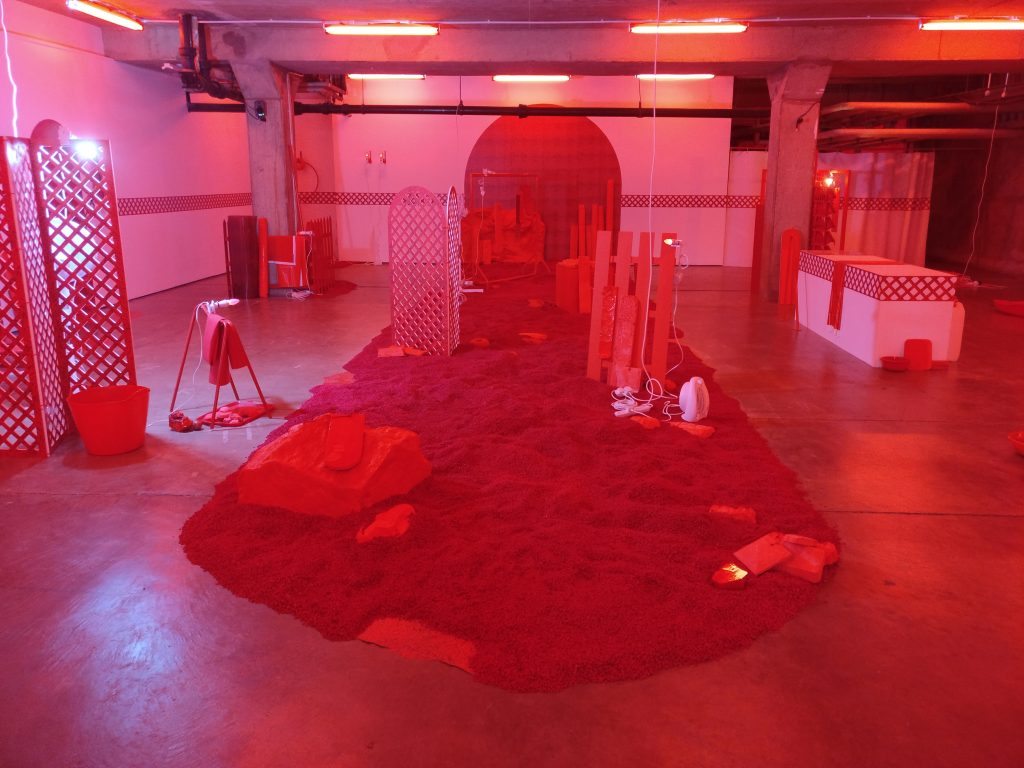 Sarah Roberts & Mark Jackson @ Block 336
Head into the bunker-esque Block 336 in Brixton and walk into a world all aglow with red lights, crickets sound off and fans and heaters hit you with cold and warm air. This installation by Sarah Roberts is like walking into a surreal mid-western US apocalypse. Alongside this are the colourful, heavily layered abstract portraits by Mark Jackson. Until 6 May.
Alejandro Guijarro: Lead @ Tristan Hoare
What happens when you take recognisable paintings like the Mona Lisa and X-ray and scan them? Alejandro Guijarro has been to the conservation departments of the National Gallery, Le Louvre and Prado to pull together a look beneath the surface in a scientific interrogation of these famous paintings. A new look at Old Masters. Until 28 April.
Secundino Hernandez: Paso @ Victoria Miro
Painter Secundino Hernandez creates massive abstract paintings from bold colours. The highlight is upstairs in the Wharf Road space where it's so thick with paint like it's reaching out towards us. Until 6 May.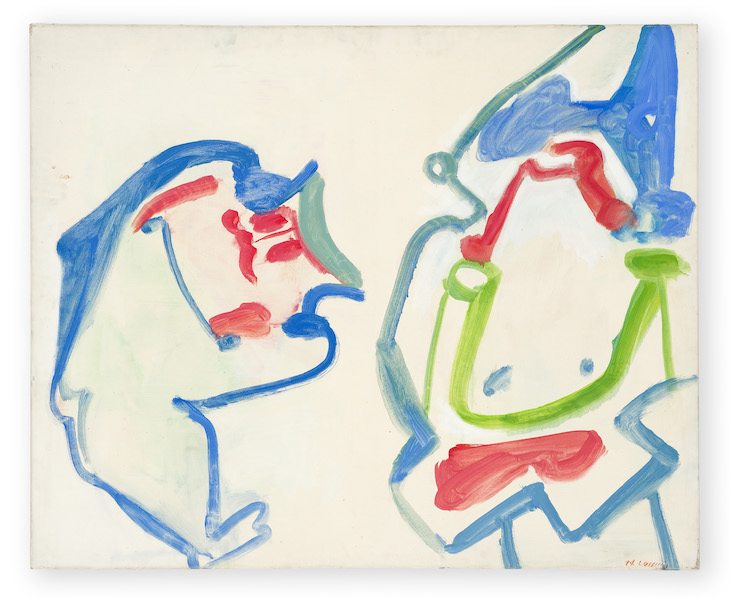 Maria Lassnig: A Painting Survey – 1950-2007 @ Hauser & Wirth
I've never been sure about Maria Lassnig's washed out self-portraits. But this show across two gallery spaces has converted me. From her portraits to her abstract works, the full range of her colourful works stands her out as more than just a creator of beautiful paintings. Until 29 April.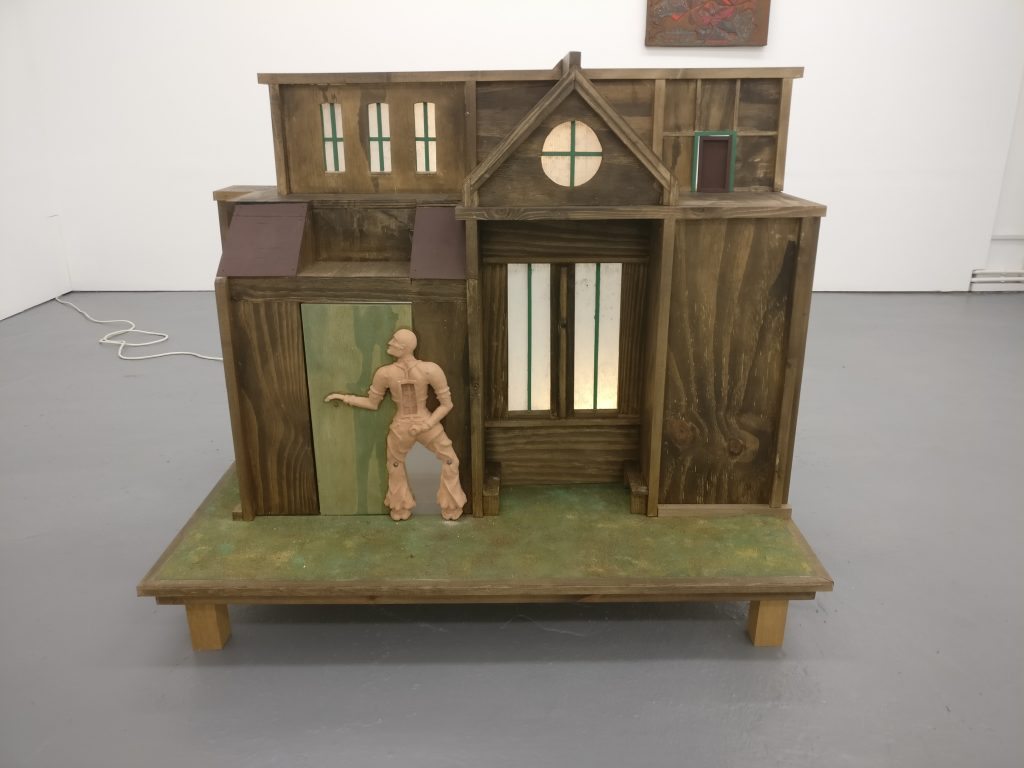 Grounds for Magical Thinking @ J Hammond Projects
A diverse three person group show where it's the sculpture of Adam Shiu-Yang Shaw that shines through with his headless seated mannequin and a model house, both with a creepy air about them. Until 6 May.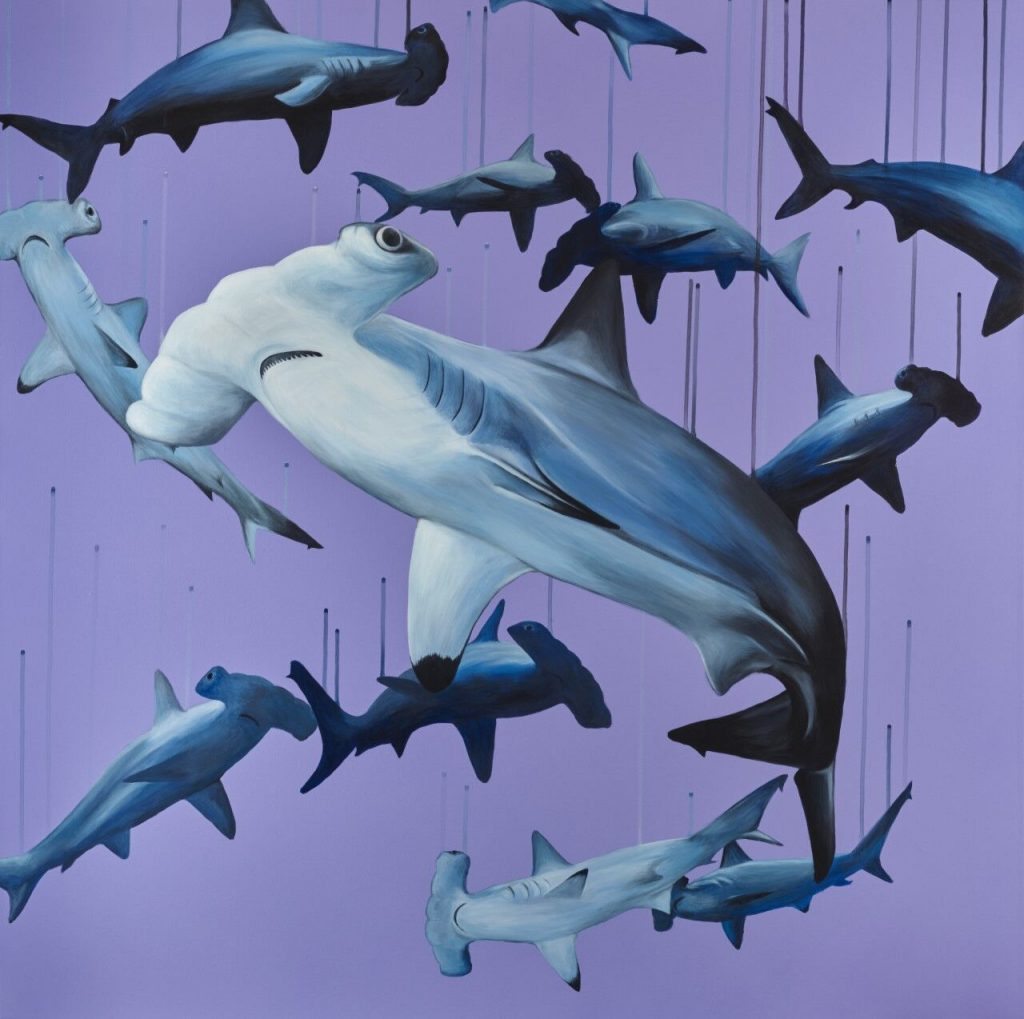 Louise McNaught: Edge of Existence @ Curious Duke
Louise McNaught's style sits somewhere between fine art and street art — with her bold paintings, prints and sculpture featuring animals. This time she's focussed on endangered species so a polar bear, a rhino and shoal of hammerhead sharks may be found in her latest show. Until 29 April.
All images copyright respective artists and courtesy respective galleries.
Categories
Tags