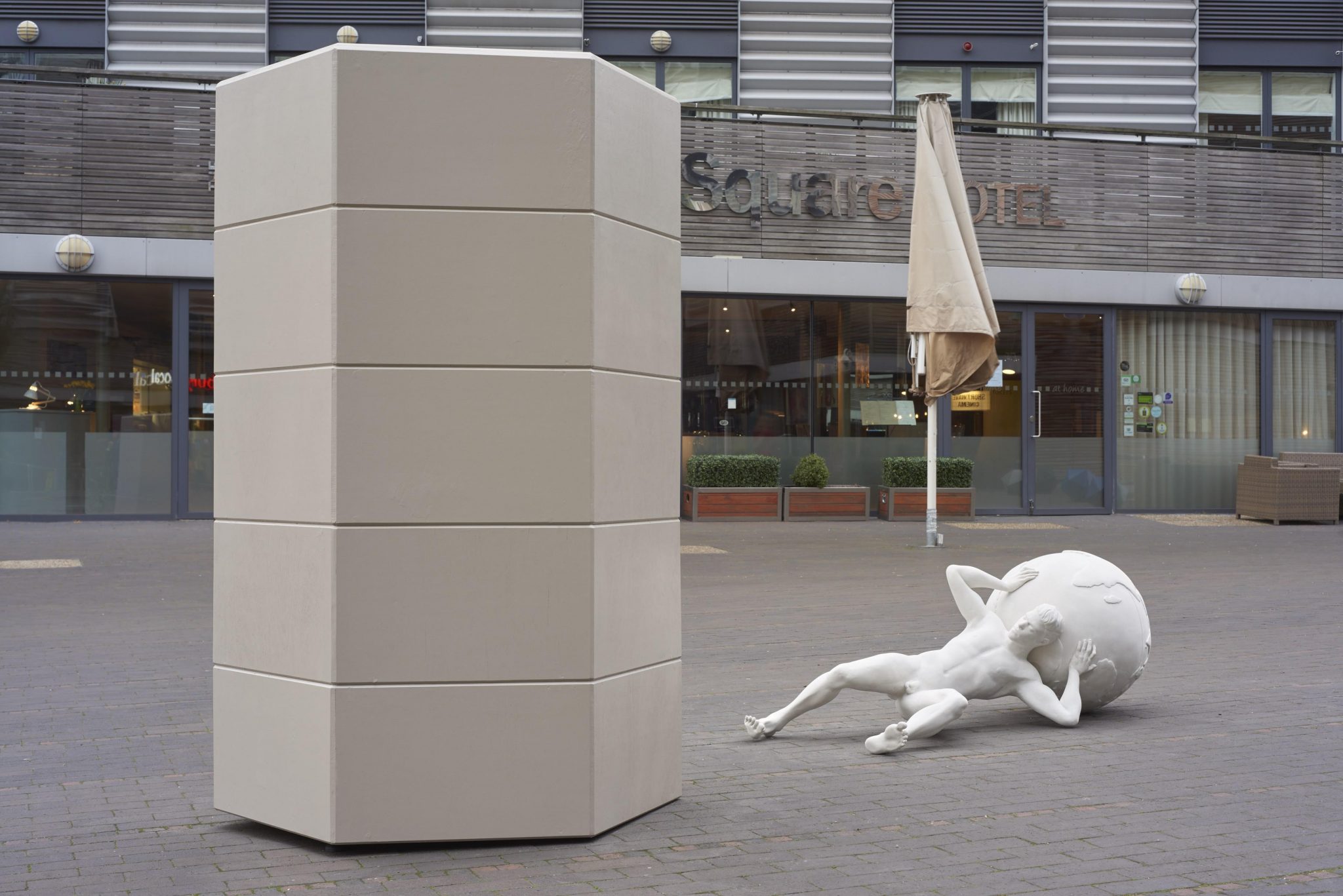 Alys Williams is the founding director of VITRINE, a commercial art gallery in London and Basel. Williams founded VITRINE as a project space in London in 2010 and expanded to commercial artist representation in 2012. International expansion followed in 2016 with a new space in Basel, Switzerland. SCULPTURE AT was founded by Williams and artist Karen Tang in 2014 as a platform for temporary, large- scale public sculpture. Its second edition will run during 2017 and 2018, and, as with its first incarnation, it will commission large-scale, temporary works by mid-career and emerging artists. The sculptures are all sited in Bermondsey Square, south east London, for a six-month period. There are no guidelines for the commissions, and by avoiding the need for permanence it gives artists the freedom to experiment and create works that might not otherwise be possible. Last week the second edition of SCULPTURE AT was launched with a new commission by British artist Lucy Tomlins entitled Pylon and Pier, which will be on view until 24th September 2017.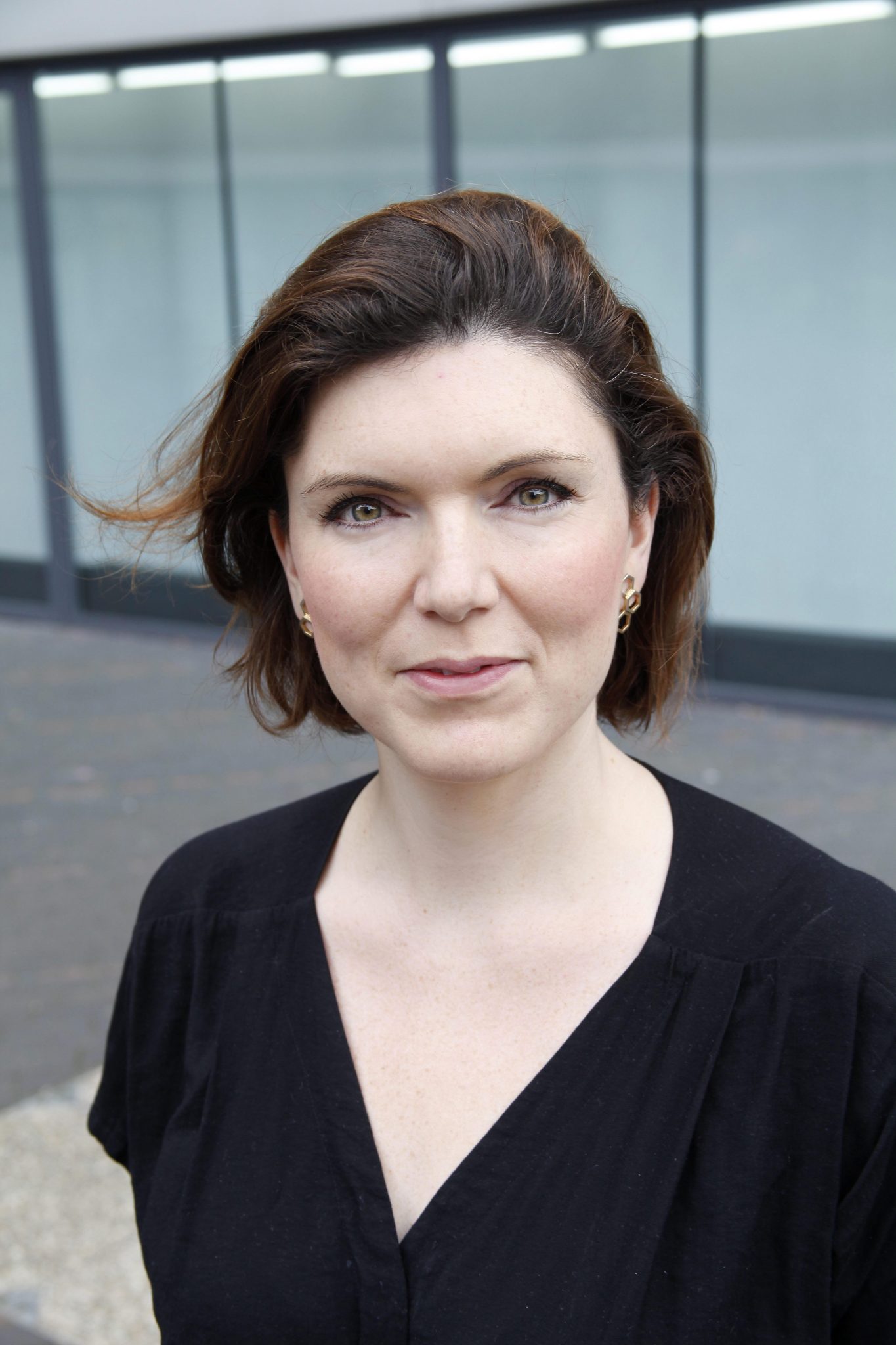 Why did you choose Lucy to launch the second edition of the public sculpture programme SCULPTURE AT?
I saw Lucy's work for the first time at the RCA, in her final degree show. Her bold sculptures stood out and I have followed her work since. So when we met several years later, through this project and a partnership with Pangaea Sculptor's Centre, which she co-founded, I was very excited about collaborating with her.
Karen Tang (co-founder of SCULPTURE AT) had been the first commissioned artist and co-project-manager of phase one 2014-2016, so we were looking for someone who could take on a similar role in this second phase 2017-2018. Lucy jumped at the opportunity to develop a collaboration in this way, bringing together these complimentary aspects of her practice.
You are director of VITRINE London and Basel, with galleries showing work in the window out to the public in the street- as well as co-founding SCULPTURE AT- can you tell us about your ethos?
VITRINE evolved out of my initial unplanned encounter with our original space in Bermondsey Square, and an interest in its potential for producing an ambitious international exhibition programme with an installation-led approach. The collaborations that followed with artists, associate curators and (more recently in Basel) architects, has developed the vision and unique gallery model.
Operating from window spaces in public space allows for challenging exhibition-making and 24/7 visibility, without the overheads of a formal white cube gallery space. Our attention and priorities can, therefore, be focused on artists, curating, marketing, sales, and building networks internationally.
It also allows us to operate a dual-model between commercial gallery and non-for-profit project producer. Funding for projects allows artists to grow ideas with ambition, and us to develop unique opportunities for artists and partnerships within a sustainable model.
SCULPTURE AT grew from and sits within this agenda and ethos. The project widens the parameters of our gallery programming 'outside the white cube', and offers further engagement with our diverse audience.
With galleries like Limoncello and Vilma Gold closing, what does this say about the current climate in the art world and what does this mean for young gallerists such as yourself? How has your gallery model adapted to these challenging times?
It's a very unsettling and upsetting situation watching great galleries close. It also reinforces the need for us to engage ideas and discussions about new gallery models.
It is a very precarious market and one that is too often driven by trend and the secondary market. It all suggests a worrying future, especially for those galleries and individuals dedicated to showcasing emerging artists and feeding our future art world. The area of exhibition-making seems most at risk, as galleries are turning to dealership models and art fairs. Exhibitions and gallery space are where money is now lost and therefore the biggest risk. However, this is where the artist and curator create, so (in my view) needs to remain at the heart of any strong gallery.
With VITRINE, therefore, we looked at how we could continue to prioritise this aspect of our program. We focused back on our original vitrine space and founded a second in Basel. We developed a new business plan around this unique model and alleviated the risk with it, without compromising on space for artist or curator.
Lucy's sculpture is launching SCULPTURE AT and will be in situ for 6 months, what's next?
VITRINE represented artist Charlie Godet Thomas is working on his commission, which will be his first public sculpture commission and will launch in October 2017.
Edit Oderboltz had her first site visit this month. She will be the third artist in this phase, launching March 2018. Edit has been selected as our Swiss commissioned artist, in collaboration Swiss curator Claire Hoffmann, and reflects our commitment to developing links between Basel and London.
And I'm starting to think about phase three!
www.vitrinegallery.com/collections/sculpture-at/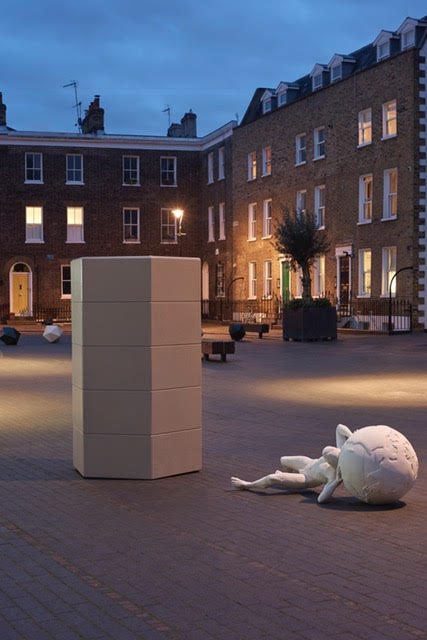 Categories
Tags