Art critic Tabish Khan brings you the top art exhibitions to visit this week. Each one comes with a concise review to help you decide whether it's for you. All are closing soon: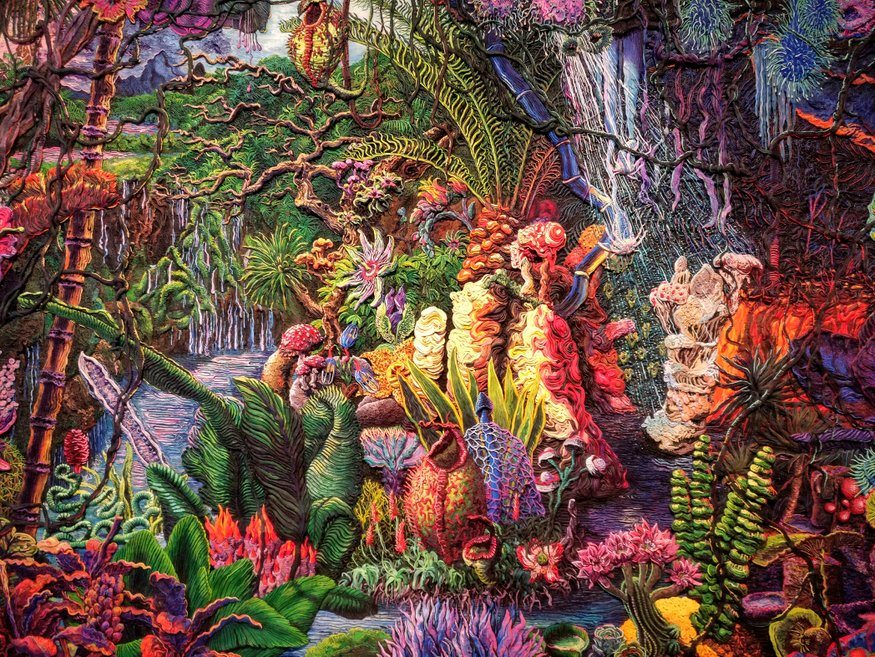 Henry Hudson: Sun City Tanning @ Carl Kostyal
The artist famous for painting in plasticine returns with brightly coloured jungles. The level of detail is superb, in these works that are purposefully overly dense to create a sense of otherwordliness. Until 25 March.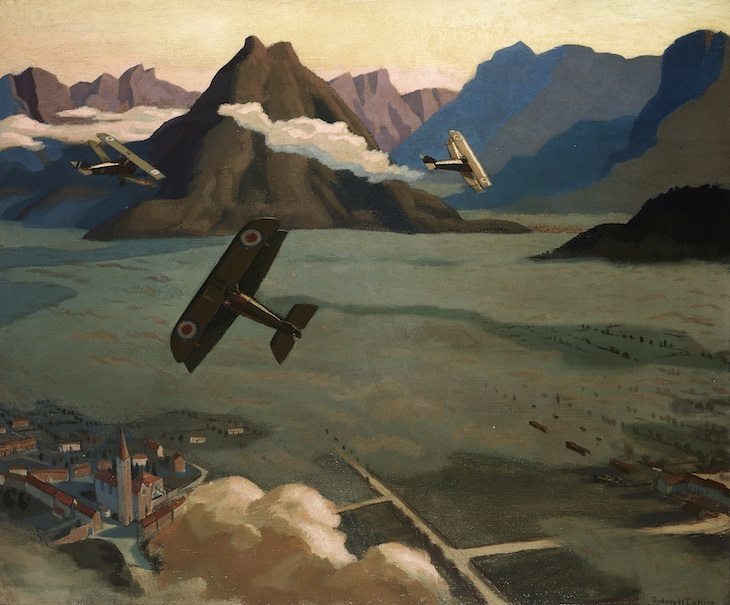 War in the Sunshine: The British in Italy 1917-1918 @ Estorick Collection of Modern Italian Art
The Estorick collection re-opens after a refurbishment to a new show covering the British military efforts in Italy in World War I. The highlight are the fantastic war paintings of Sydney Carline. Until 19 March.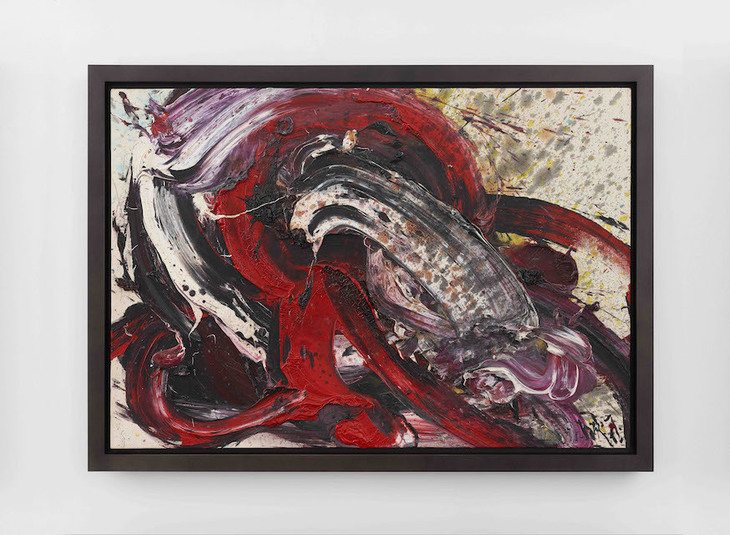 Kazuo Shiraga @ Levy Gorvy
Dark swirling forms inhabit the canvases of this Japanese painter. Powerful brushstrokes still hold their presence, including the works created in the 1960s. Until 25 March.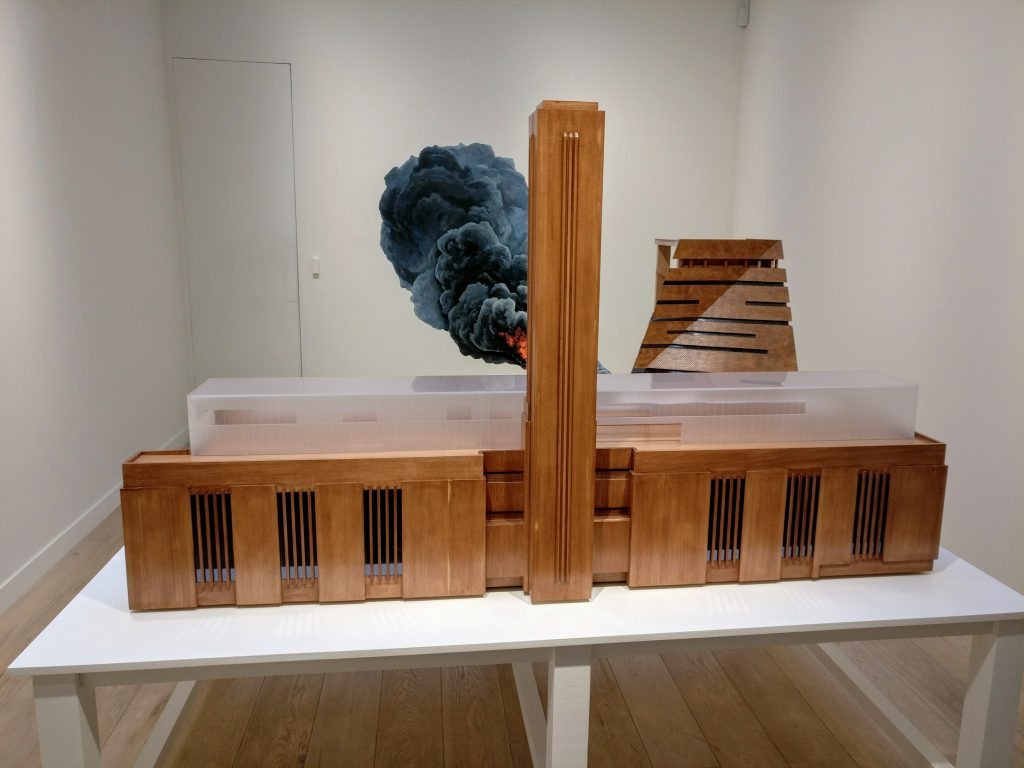 Nathan Coley @ Parafin
Upstairs the Tate Modern is ablaze while downstairs the rights of man in Islam are highlighted in works made from light. It's a visually striking show with the added view of exploring beliefs and the use of public space. Until 18 March.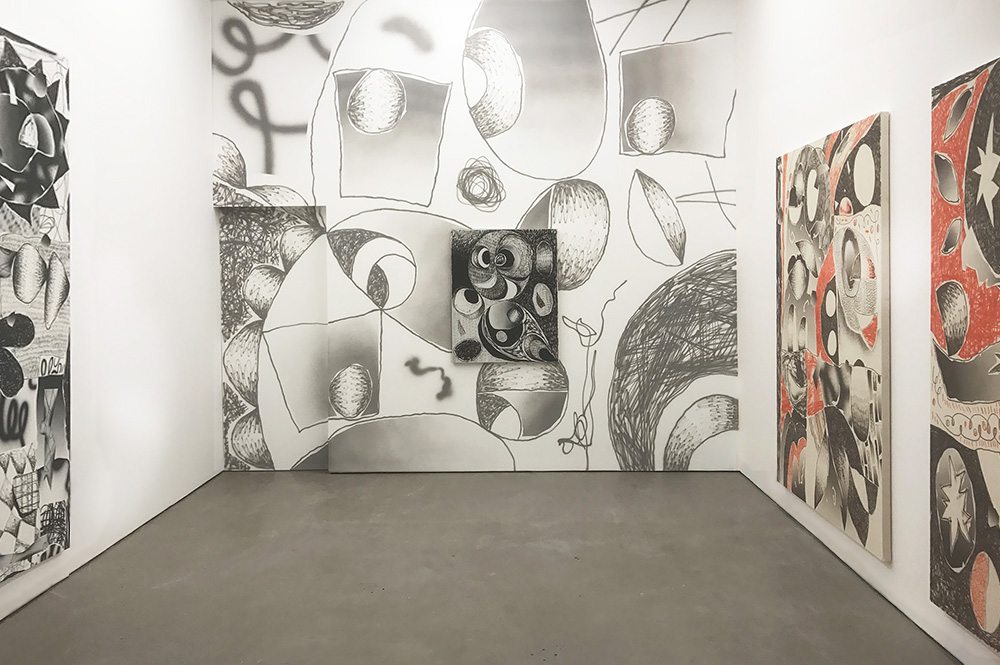 Barry Reigate: Do Zombies Dance to Love in C Minor? @ Castor Projects
Aside from having an amazing exhibition title, Barry Reigate has created large works and a wall mural filled with movement in this Deptford space – another new discovery for me. Until 25 March.
Estorick image copyright Imperial War Museum and Shiraga image courtesy Hisao Shiraga.
Categories
Tags