The selection of Rotterdam-based Office for Metropolitan Architecture (OMA) as the Manifesta 12 team for urban studies in Palermo, Sicily, has been followed up by the appointment of an international, interdisciplinary team of four creative mediators.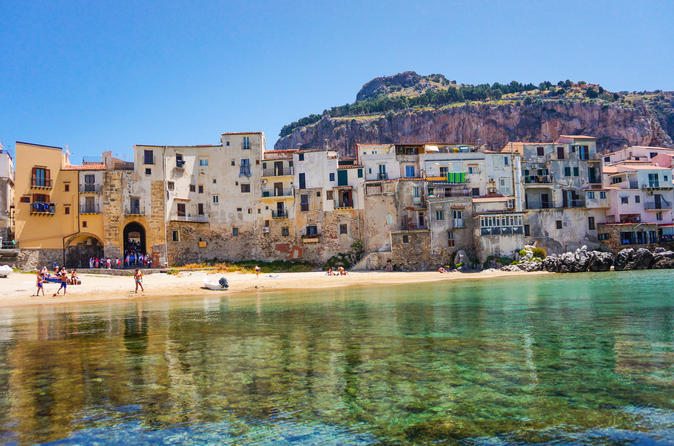 Italian architect Ippolito Pestellini Laparelli, partner at OMA working on preservation, scenography and curation, is both leading OMA Urban Studies, as well as the team of creative mediators, which includes the Swiss contemporary art curator Mirjam Varadinis, who works in Kunsthaus Zurich and was co-curator of TRACK, a largescale city-wide international exhibition in the tradition of "Chambres d'amis" in Ghent, Belgium; Spanish architect, artist and scholar based in New York and Madrid, Andrés Jaque, the founder of the Office of Political Innovation, working on the intersection of research, politics and design; and Dutch filmmaker and journalist Bregtje van der Haak, who has been directing international documentaries and transmedia projects on long-term social change with a special focus on urbanisation and technological culture.
In conjunction with the outcome of the urban studies conducted by OMA, these four creative mediators will collaborate collectively on the conceptualisation of the Manifesta 12 biennial programme. This newly invented biennial model of collaborative research, made by an urban office working together with a team of interdisciplinary mediators, is functioning as a curatorial intervention in the city of Palermo. This format corresponds perfectly with how a nomadic event like Manifesta can create a solid legacy in the host city.
"The need for in-depth research strategies to 'unlock' the host cities of Manifesta, and understanding more precisely the social, cultural and geographical textures of a city has been an urge felt for a long time", says Hedwig Fijen, director of Manifesta and leading the new strategy. "Our nomadic nature, moving from one city to another, requires a far more specific strategy to unlock cities as a way of preparing the canvas on which a painter can later start working".
This need to decode has been translated by working on two levels: urban and curatorial, each partially influencing each other. The aim of this synthesis is to provide all the people from Palermo the tools to claim back their city and to use Palermo as a kind of blueprint for reflecting, from a southern perspective, on migration, climate change, heritage and the condition of Europe.
For Manifesta 12, the city is considered as a form of engaged political governance and a complex physical body. It is here that contemporary art and other cultural practices can address the collective imagination of all of Palermo's residents, a diverse mixture of identities existing side by side in a syncretism rooted in the city.
In this way, the larger European and Mediterranean condition resonates, fostering a new sense of belonging between citizens and the temporal and spatial textures of their city.
The first part of the urban research of OMA will create a social, cultural and geographical framework of topics, recommendations and insights through which the creative mediators can start research on the biennial program, which is meant to interact with local communities, international visitors and art professionals.
The OMA urban studies for Palermo will be presented in the spring of 2017 and the curators, called creative mediators, who are developing artistic content based on a deep knowledge of the site, will present their plans for Manifesta 12 in mid-summer 2017
About Mark Westall