The artists in Manifesta 12 include: Brazilian artist, Maria Theresa Alvez, with an installation at Palazzo Butera dedicated to the floral syncretism of Sicily; and pioneer of Nigerian contemporary art performance, Jelili Atiku, with a processional on 15 June throughout the streets of Palermo. French contemporary landscape architect and philosopher Gilles Clément, who inspired the biennial's curatorial concept with his book "The Planetary Garden", will engage in a collaboration with the multidisciplinary design studio Coloco and create an urban garden in the Zen district of Palermo.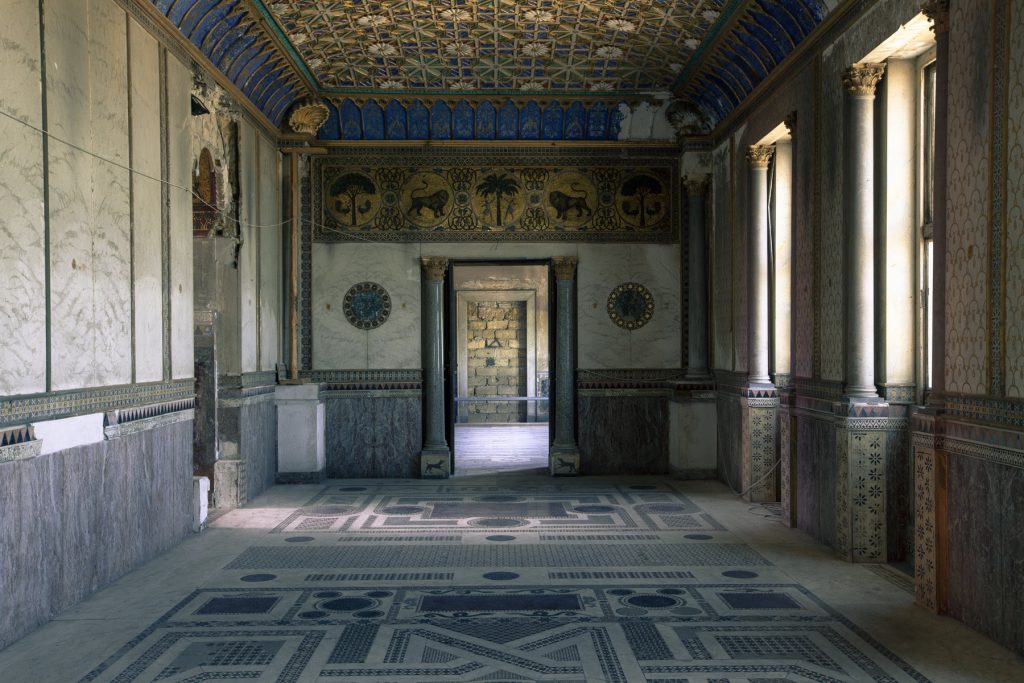 Forcella De Seta, Copyright © Manifesta, Photo by Cave Studio.
Additionally the biennial programme will include: London-based collective Cooking Sections, with a project on agricultural irrigation systems held in various venues; Irish, real-time computer graphics artist, John Gerrard, who will present his works between Palazzo Ajutamicristo and Palazzo Forcella De Seta; Swiss artist, Uriel Orlow, with a video installation at Palazzo Butera focused on the value of memory and the evocative power of botany: visual artist and artistic director of Riwaq Biennale, Khalil Rabah, who, inspired by the Palermo markets, will reproduce his own market of different artefacts at the Botanical Garden with assemblages and sculptures; and Belgian architect collective, Rotor, with an urban intervention in the area of Pizzo Sella, north of Palermo.
Finally, two Italians artists are revealed today: Marinella Senatore, with an urban procession on 16 June featuring a collective dance movement in the streets of the historic centre of Palermo; and Giorgio Vasta, the writer and screenwriter from Palermo, with the project "City Scripts", a digital app dedicated to the narration of the city.
The new locations released, in addition to the already confirmed Teatro Garibaldi, Orto Botanico, Piazza Magione, Chiesa di SS. Euno e Giuliano, and Palazzo Butera, are: Zen (Zona Espansione Nord), Pizzo Sella Palazzo Forcella De Seta, Palazzo Ajutamicristo, Palazzo Costantino, and Casa del Mutilato.
Following the recent announcement of the projects selected for the Manifesta 12 Parallel Programme: 5x5x5 and Collateral Events, Manifesta 12 also presents the new visual identity for this years' biennial, created by the Italian Agency Mousse. Taking inspiration from the main theme of "The Planetary Garden. Cultivating Coexistence," Mousse visually interpreted the concepts of syncretism, movements, and flows that bring together the curatorial project, resulting in an organic, yet toxic palate and overall identity.
Palermo, 16 June – 4 November, 2018 m12.manifesta.org
About Mark Westall