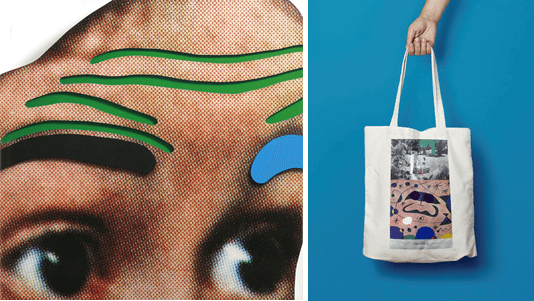 For a limited time only, a John Baldessari pop-up shop will open at Marian Goodman Gallery London selling a variety of products related to the celebrated American conceptual artist John Baldessari, with prices starting from £1. The shop will open for six days beginning Saturday 18th February and will be Marian Goodman Gallery London's first ever pop-up shop.
The pop-up shop will sell an assortment of books, limited edition prints, mugs, postcards, posters, t-shirts, sunglasses, tote bags, umbrellas, erasers, pencils, and other ephemera created by the artist, including the first three volumes of Baldessari's Catalogue Raisonné.
A selection of objects, including a limited edition 'Reliable' tote bag and umbrella, have been custom made for the Marian Goodman Gallery pop-up shop.
The pop-up coincides with Baldessari's new solo exhibition, Miró and Life in General, running at Marian Goodman Gallery London from 10 January – 25 February 2017.
Open for 6 days from Saturday 18th February – Saturday 25th February 2017 (Closed Sunday 19th & Monday 20th February) 10am – 6pm
Categories
Tags