Sargent Daughters Jordan Casteel
A recent Bloomberg piece cited Jordan as an artist to watch out for and to invest in and I can understand why as she has been getting a massive amount of press last year and serious collectors are taking note she has recently been taken on by Casey Kaplan Gallery in New York.
Her portraits of black males, exploring their masculinity in urban and domestic settings, some nudes are painted in a lurid hues of reds and greens as she explores their raw sexuality and bold attitude.
Her subject reside in her neighbourhood of Harlem and she states,
"I am most interested in sharing sensitive, humanistic and honest stories of my community"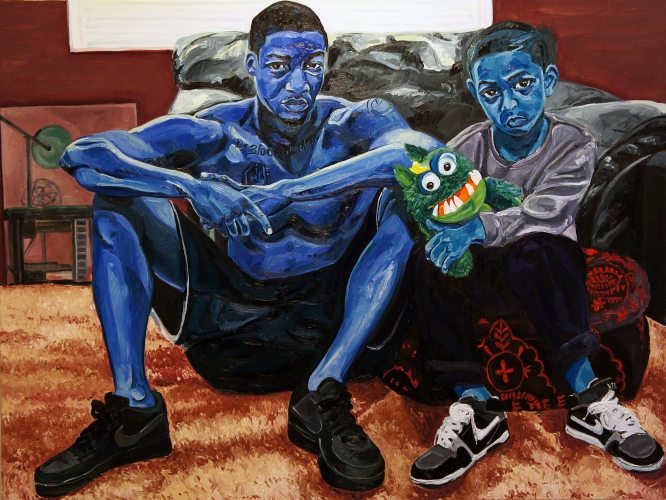 Jordan Casteel Miles and Jojo 2014
There is strong narrative thread in her work, as she captures everyday people on the street and at home, this is figurative painting at its' best and Jordan seems to part of a growing list of black artists who are highly sought after, such as Mickalene Thomas, Barkely L Hendricks, Kara Walker and Kehinde Wiley. For Kehinde, his fine portraits of Hip Hop stars reference medieval alter piece, here Jordan's approach is paired without all the glitz and glamour, just normal people captured with honesty and compassion. She captures friendships and families in a crisp, realist style, startling at times in terms of the vibrancy of her colours.
Jordan Castel born in Denver, CO in 1989 and attend Yale University, Yale School of Art. She has had two solo shows at Sargent's Daughter, New York, NY. She will be featured at the Harvey B. Gantt Center, Charlotte, NC in a show entitled 'Jordan Casteel: Harlem Notes'.

Casteel, Jordan, Galen 2, 2014, oil on canvas,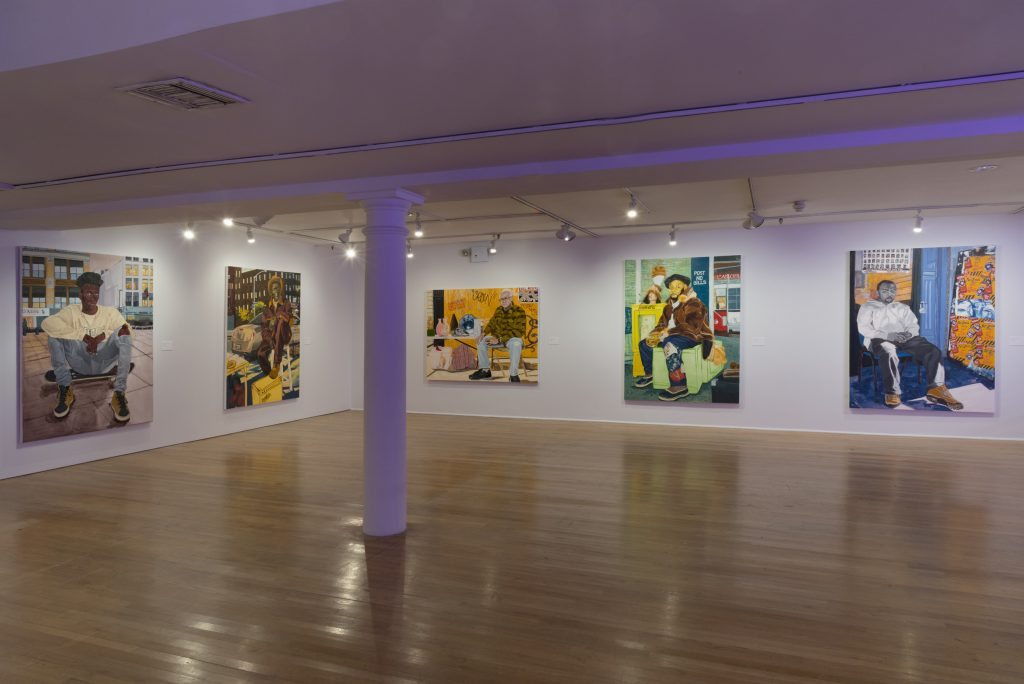 Categories
Tags