In light of the coming fashion weeks in 2017 we thought we would highlight some of the coolest Art/Fashion collaborations we have noticed over the past year. The past decade shows us the fashion industry and contemporary artists of today are creating moments for everyone to engage with and wear. This evolution has become stronger and FAD have highlighted it's favourites :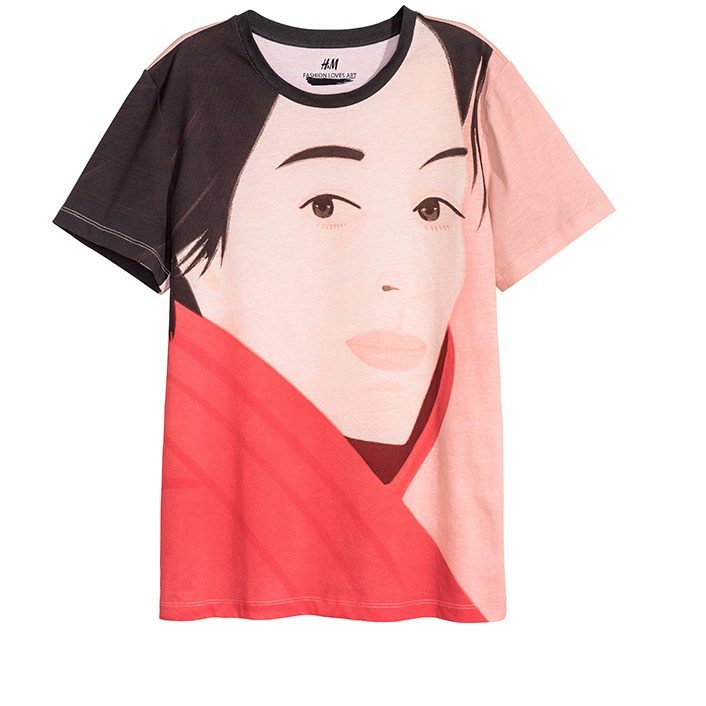 Alex Katz X H&M
In an effort to create a meaningful dialogue between fashion and art aficionados alike, H&M chose to launch the collaboration during the leading international contemporary and modern art fair in Miami.
"The partnership with H&M surpassed my expectations. It is exciting for me to work with H&M to make my art more accessible to more people,"
said Alex Katz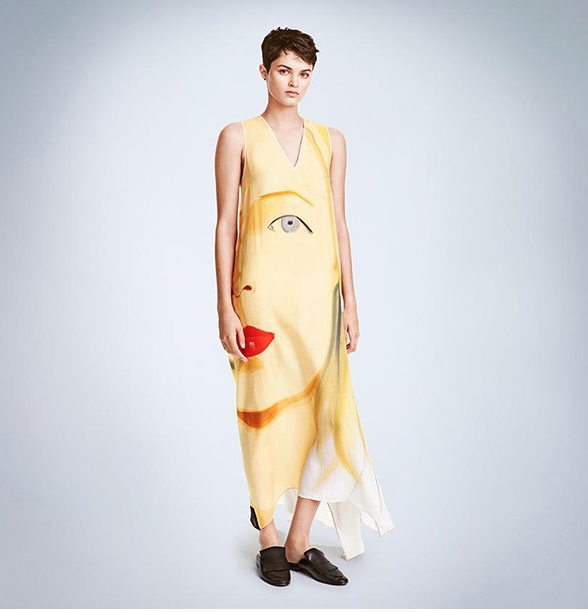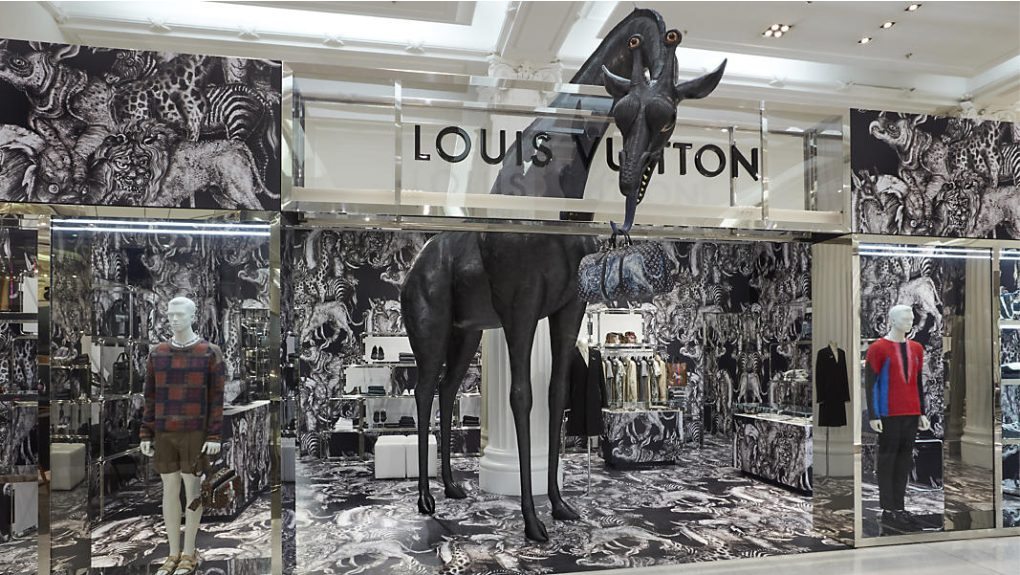 Louis Vuitton X The Chapman Brothers
Now, the storied French house has once again tapped Jake and Dinos Chapman, this time to help design a special pop-up inside London department store Selfridges. Showcasing the Pre- SS17 Collection and the SS17 Show Preview , the ground floor pop-up continues the safari and punk themes explored in the collection. Impossible to miss, the Chapman brothers' dragon-like giraffe design has been realised as a looming sculpture looming over shoppers – think Guillermo del Toro meets David Attenborough – and the whole interior is plastered with the duo's wild creatures.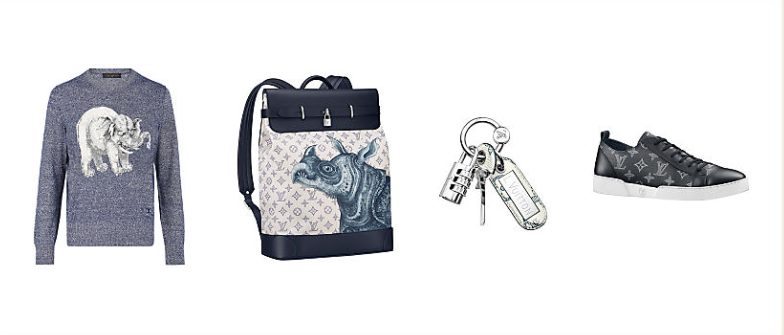 uk.louisvuitton.com The Chapman Brothers
Dior X Chris Martin
As part of the Dior Lady Art project, the American artist Chris Martin designed a limited-edition series of Lady Dior bags and accessories inspired by his own oeuvre.
Chris Martin who is based in Brooklyn, this artist's work explores depth, form and color. For his collaboration with Dior, he took the drawing of a frog from one of his major works, titled Frog 1, and adapted it to create a print employed on a Lady Dior Small, as well as a series of small leather goods and accessories, such as a card holder and a scarf. His work is also characterized by the theme of abstraction, which he has illustrated through two other series of Lady Dior, along with clutches, scarves and stoles. He utilized part of his work Chameleon, composed of abstract lines of sequins that he adapted for the Dior creations. He also took inspiration from his work Paleocene Sunset, its inserts of historical figures like hidden scenes waiting to be discovered.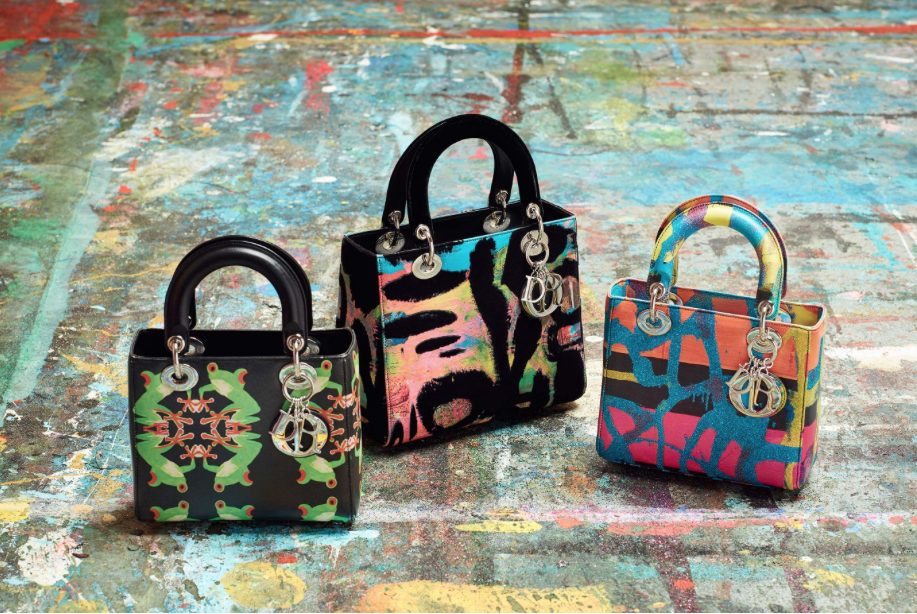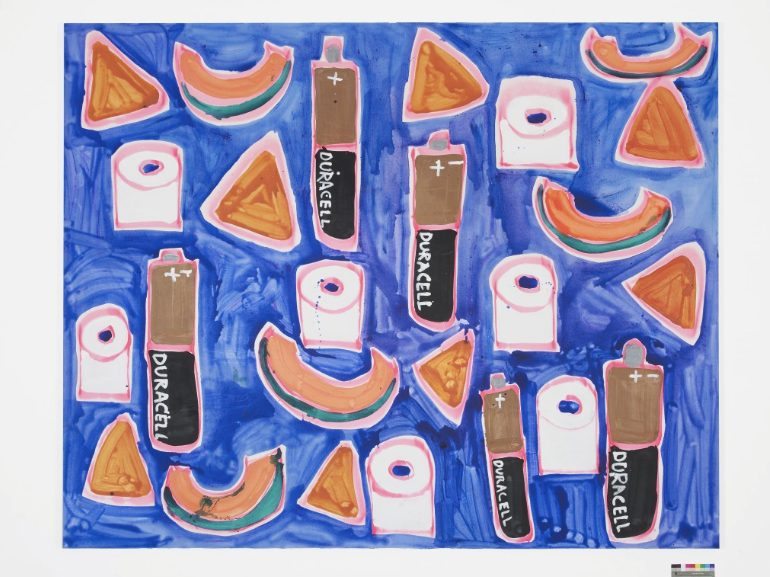 Katherine Bernhardt X Del Toro
Del Toro has released its latest artist series in collaboration with Brooklyn based artist, Katherine Bernhardt for Art Basel 2016. A release party was held at The Webster flagship store in Miami Beach from 3-6pm, November 30th. The capsule will be available exclusively at The Webster, Colette in Paris, The Modern Art Museum of Forth Worth, as well as the Del Toro Wynwood Boutique and online store.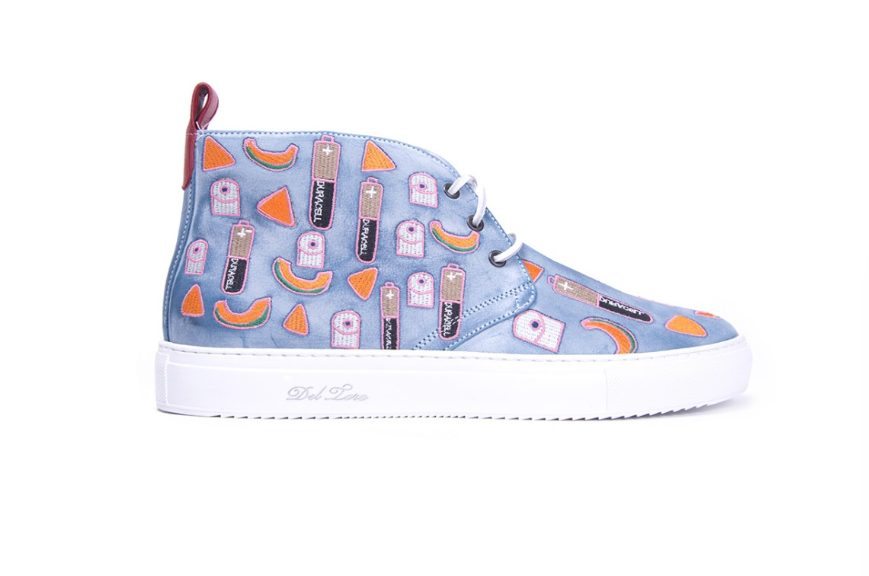 lifestyle.deltoroshoes.com Katherine Bernhardt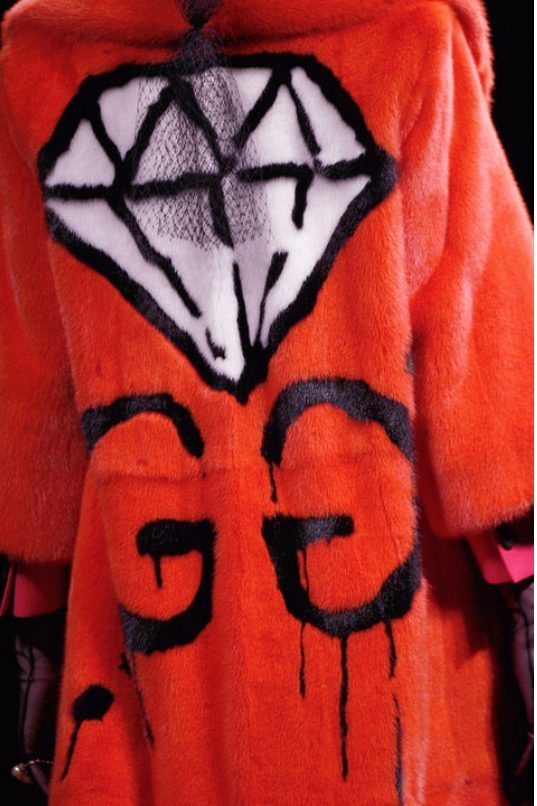 Gucci X Brooklyn artist Trouble Andrew ( AKA GucciGhost )
A New Yorker and longtime brand devotee, Andrew has elevated his Gucci obsession to an art project, marking items high and low with the brand's iconic GG logo, which was brought out of retirement by Michele. For the fall 2016 collection, he customized ready-to-wear and accessories with phrases like "Life Is Gucci." The items celebrate the connection between street art and fashion design, and they're sure to sell out fast.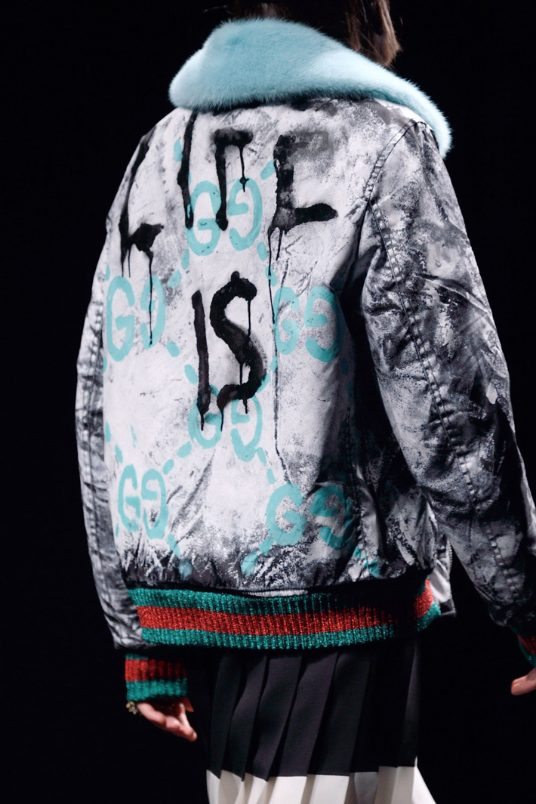 www.gucci.com www.instagram.com/troubleandrew/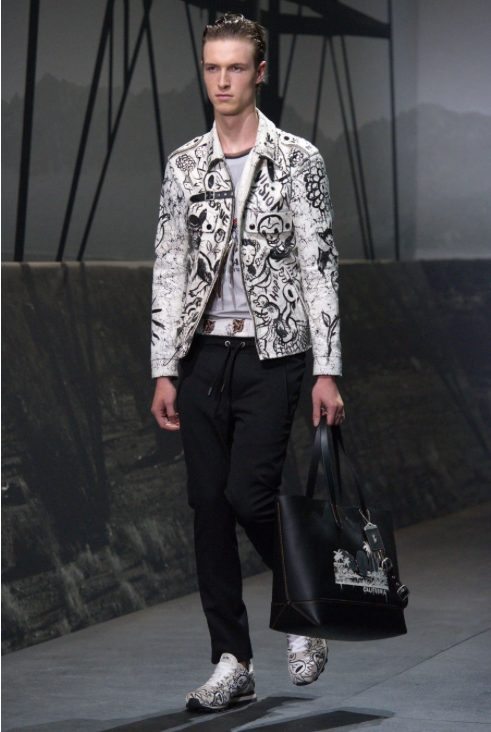 Coach x Gary Baseman
One of FAD's Favourite artists Gary Basemen features on jackets, jumpers, bags and accessories. He's original series of dark-yet playful-characters are back for 2017, capturing the attitude of New York City and developed with the Coach girl and boy in mind.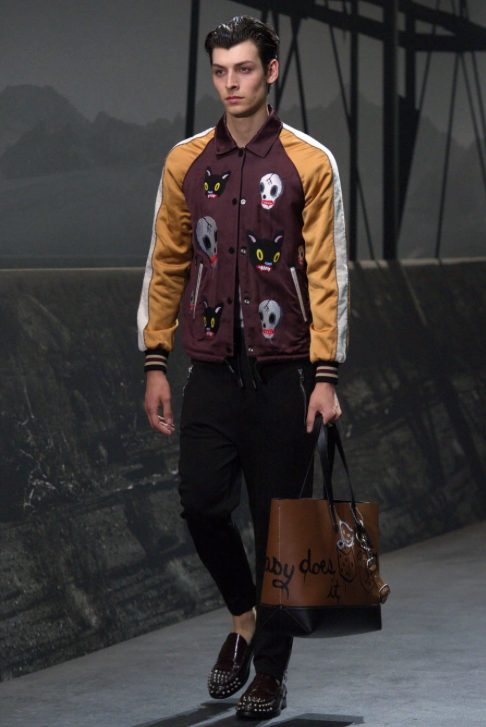 Categories
Tags