Francis Bacon: 'Study for the Human Body', 1982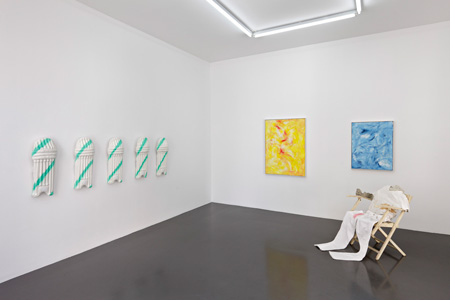 Dan Rees: 'French Cricket', 2010 – installation view at Tanya Leighton Gallery, Berlin
Were there an Olympics for sports and games in art, I could imagine table tennis, chess and football as medallists. Cricket is a rarer presence, partly I suppose due to its limited geographical scope, so the yet narrower history of cricket pads in art, rather than mere genre paintings or celebratory statues of cricketers wearing them, is less than extensive. Francis Bacon employed them in several 80's paintings as a means of further alienating the distorted body even as they might pretend to protect it. 'French Cricket', Welsh artist Dan Rees' 2010 show in Berlin, included graffiti-sprayed pads in a gentlemen-meet-the-street moment. Perhaps, rather than conjuring up the trivial, stumpless version of the game as typically played on the beach, Res' version operates like French bread or French kisses, which are surely better than plain bread or kisses. And just recently pads formed an ideal foil for considerations of colonialism and protection in Oxford-based South African painter Carla Basuttil's show at Josh Lilley (Nov – Dec 2016). For 'The Super-Suburb Defence Authority' she invented her own private security company (in Johannesburg, it's a bigger business than policing). A mock film advert for the firm featured men wearing painted masks, some of them in the form of cricket pads. And those pads were also shown sculpturally under a title with both cricket and non-cricket meanings: 'Nightwatchmen'.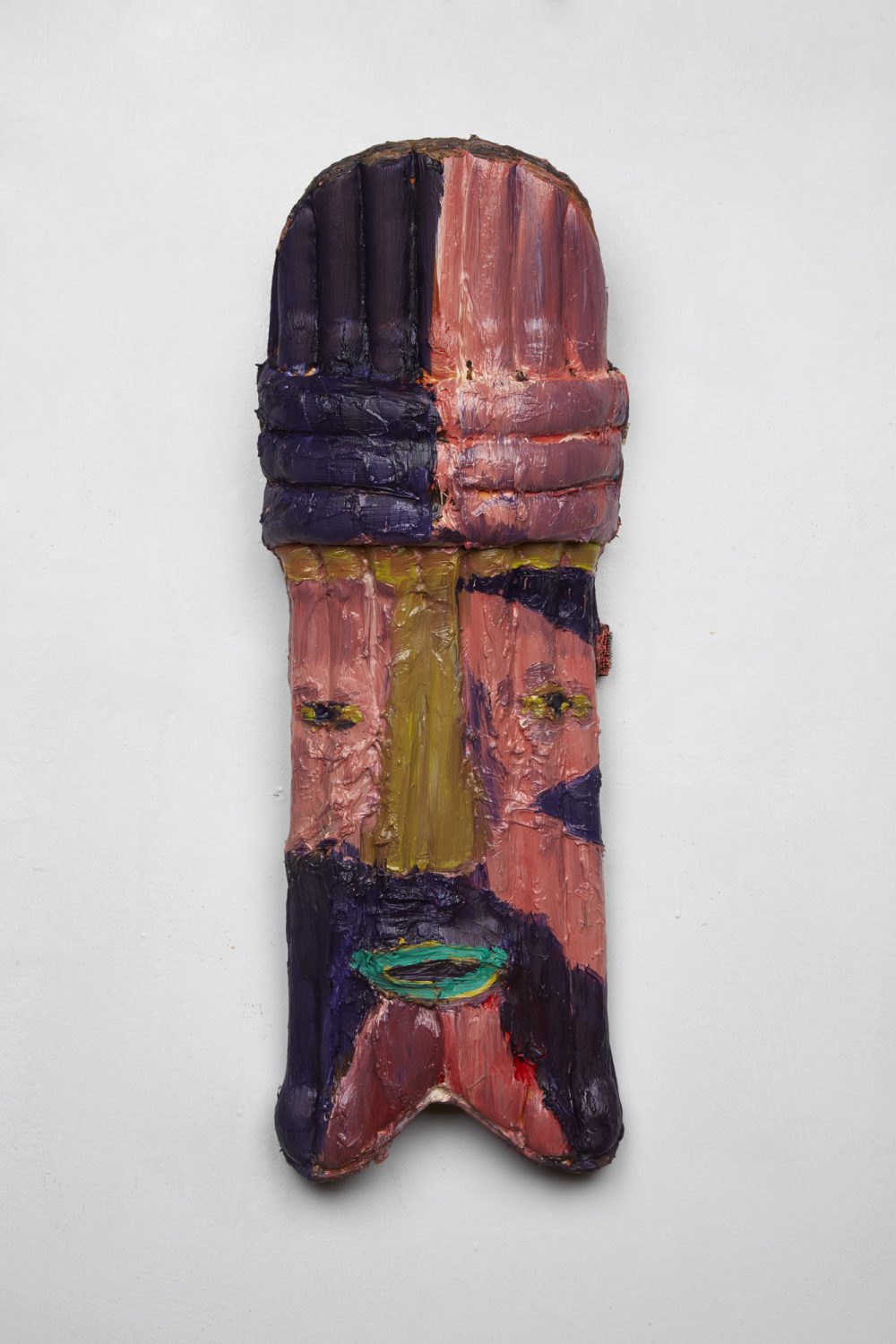 Carla Basuttil: Nightwatchman 3, 2016

Carla Basuttil: still from 'Defending Your Territory', 2016
Most days art Critic Paul Carey-Kent spends hours on the train, traveling between his home in Southampton and his day job in London. Could he, we asked, jot down whatever came into his head?
Categories
Tags