It's not news that 2016 was a turbulent year, but it was also a very creative year, so we asked the FAD team to pick some of their brightest art moments of 2016. Over four posts we bring you their answers; some are short, some are long but all are interesting, and in a very FAD way…
Installation view of Streams of Warm Impermanence at DRAF, 2016. Photo: Tim Bowditch
15 My highlight of the year is Streams of Warm Impermanence, a group show at the David Roberts Art Foundation in London (16 September – 10 December) featuring three of my favourite things:
a) a cross-generational mix of artists from post-graduate student Issy Wood and just graduated Justin Fitzpatrick to 1980's superstars who died too young, David Wojnarowicz and Martin Wong.
b) a powerful mix of female artists from 1970's feminist performance artist Carolee Schneeman to today's ring bearers such as Athena Papadopoulos, Ann Hirsch, Donna Huanca and Kelly Akashi.
c) a current theme that resonated with me long after I left the exhibition space. The exhibition explored new depictions of networked flesh, reinventing and empowering human corpeality be it straight, queer, male, female, cyborg…
Chosen by Marcelle Joseph
16 Highlight of 2016: Mark Leckey – Dream English Kid
"Mark Leckey is a bonafide representative of the subcultures and movements that are the fascination of an entirely new audience. Since his 1999 film 'Fiorucci Made Me Hardcore' Leckey has explored the fashions, philosophies and harmonies that resonated with him as a young man mapping a journey from his early years as a 'Casual' from Birkenhead to being fully immersed in the free party scene and sound system culture of the late 80s and 90s. Each piece of work becomes peppered with distinctive autobiographical traits exposing the components that had such an effect on Leckey during his formative years."
It optimised, for me, 2016 being a year of regurgitating past sub and counter cultures. A small piece of authenticity in a sea of borrowed and contorted bullshit. Heres to 2017!!!! Lets hope it brings us a bit of originality.
Chosen by Eric Duppy
2016 had a fair share of its bright art moments.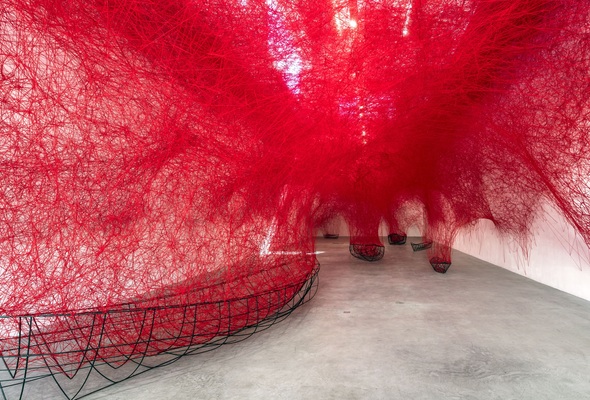 Installation View Uncertain Journey 2016 Courtesy the artist and Blain|Southern Photo: Christian Glaeser
17 With its dazzlingly uplifting red colour and complex web, Chiharu Shiota's Uncertain Journey installation at Blain|Southern in Berlin was a clear highlight. To me, the intricately woven yarn networks detail the sea of opportunities made possible despite challenging beginnings as represented by the skeletal boats on the gallery floor.
18 In terms of spaces, my favourite discovery of 2016 was the Yorkshire Sculpture Park. The park setting plays host to sculpture and installations from many renowned artists, all scattered around the estate. In 2016, it staged some impressive solo exhibitions too, including the gigantic pop culture toys of KAWS and Not Vital's enigmatic mirror sculptures. Here's to more discoveries like this in 2017!
Chosen by Luba Elliot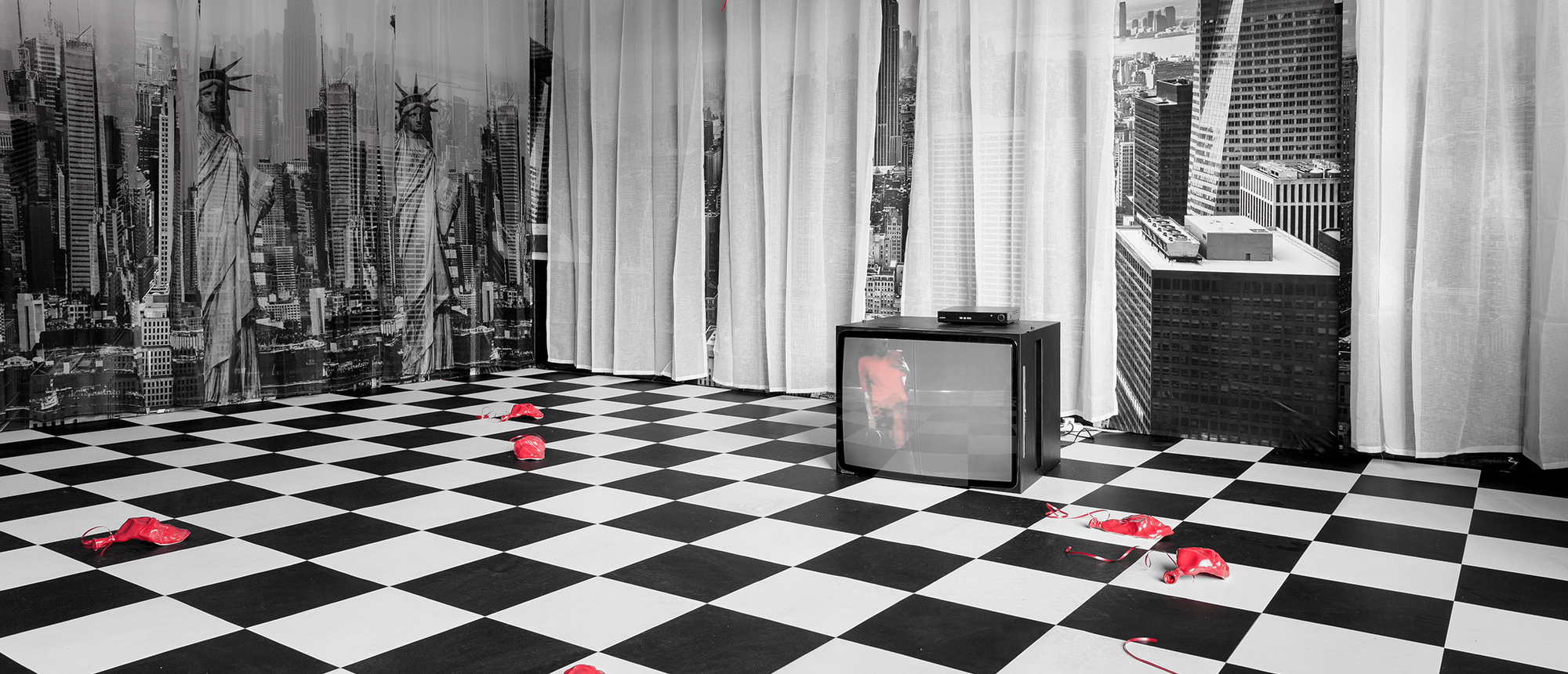 LABOUR DANCE Amalia Ulman installation view
19 For me it's Amalia Ulman at Arcadia Missa,
20 and the new Tate extension (spying on people has never been more artsy). www.tate.org.uk/viewing-level
Chosen by Jenny Judova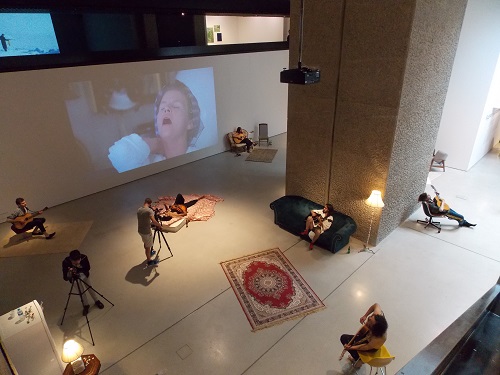 21 My pick is Ragnar Kjartansson at Barbican. Experimental and fun. An artist who is willing to try new things and is not bothered as to whether people like it or not. A rare thing in today's art world.
Chosen by Tabish Khan
Categories
Tags