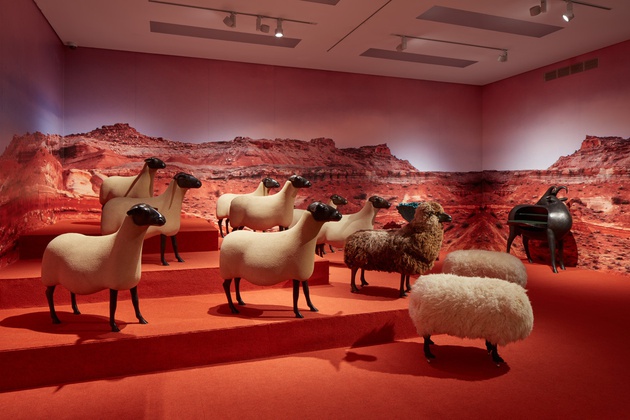 Installation view of Les Lalannes at Ben Brown Fine Art, London
Ah no, not the gap between train and platform, or between supposed rail service and practical reality over Christmas. The gap between art and design can be hard to pin down. Two current shows pose the question by combining the two Ben Brown (to 26th Jan) has a spectacular installation of Claude and François-Xavier Lalanne's animal-based furniture and less functional objects, complete with pool and set against photographic backdrops. The show includes a fireplace in the form of a baboon, a flock of sheep of doubtful functionality (with just a couple cut back to definite seathood), vine-encircled mirrors and aluminium crocodile skins you can sit on – plus their famous cabbage with chicken legs. Les Laannes worked together from 1956 until François died in 2008, but Claude is still producing at 93. The rather younger London-based Nigerian Mimi Shodeinde trained as an architect, which may be the right background for combining painting and furniture design. Her leather and plexiglass chairs are curvaceously modernist, while the paintings take more direct inspiration from the female form. They are from a series entitled 'Iwa' – 'character' in Yoruba- but are as visage-free as the chairs, as Shodeinde considers the face too distracting. Their gold and black scheme is textured with tissue paper, sand and salt to stop them getting too smooth and kitsch: richness and roughness are juxtaposed. Again, the total environment looks good (at the Gallery of African Art to 21st Jan), especially against dark grey – however much is design and how much art.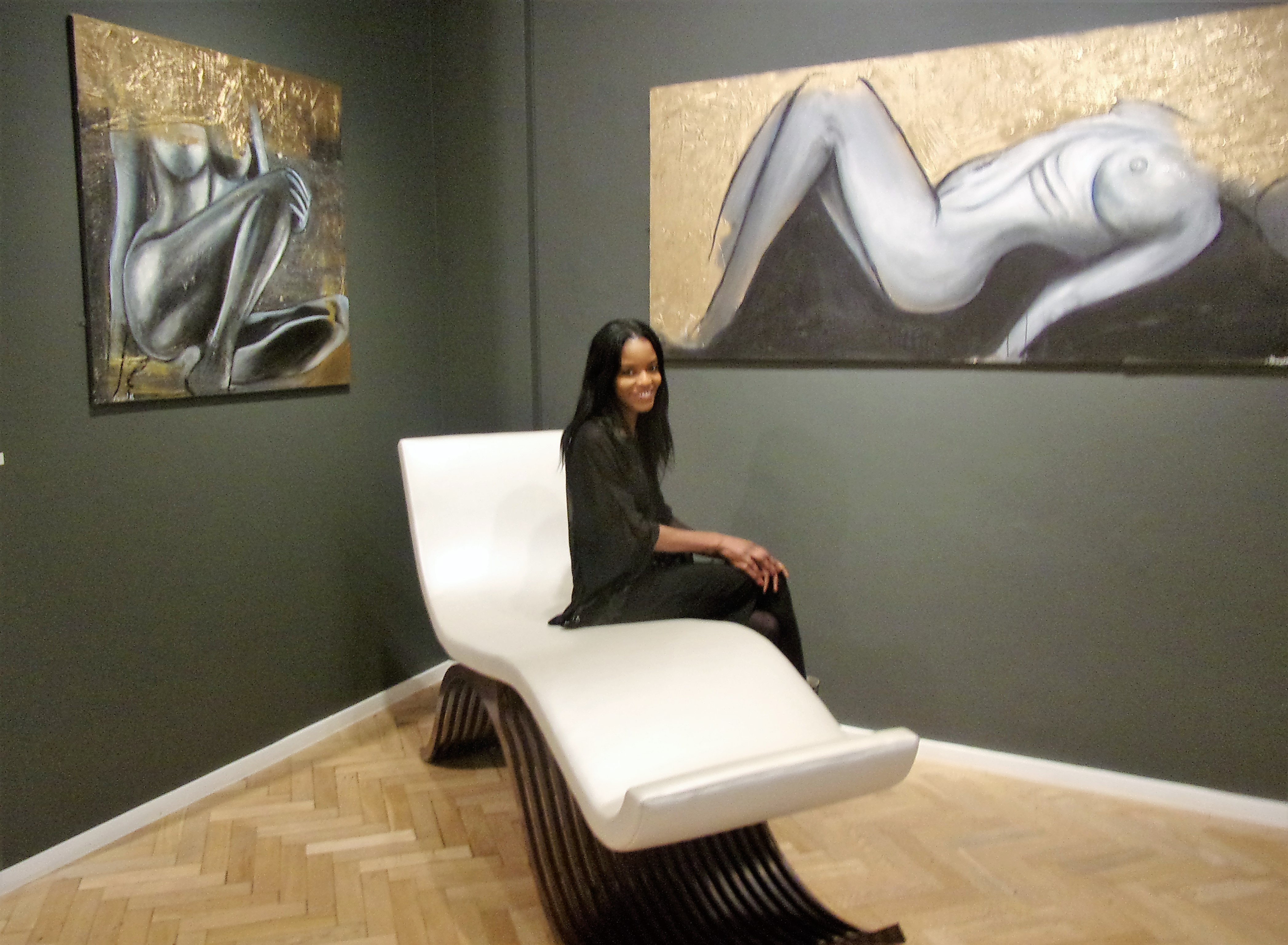 Mimi Shodeinde in the Gallery of African Art, 45 Albemarle Street, London
Most days art Critic Paul Carey-Kent spends hours on the train, traveling between his home in Southampton and his day job in London. Could he, we asked, jot down whatever came into his head?
Categories
Tags