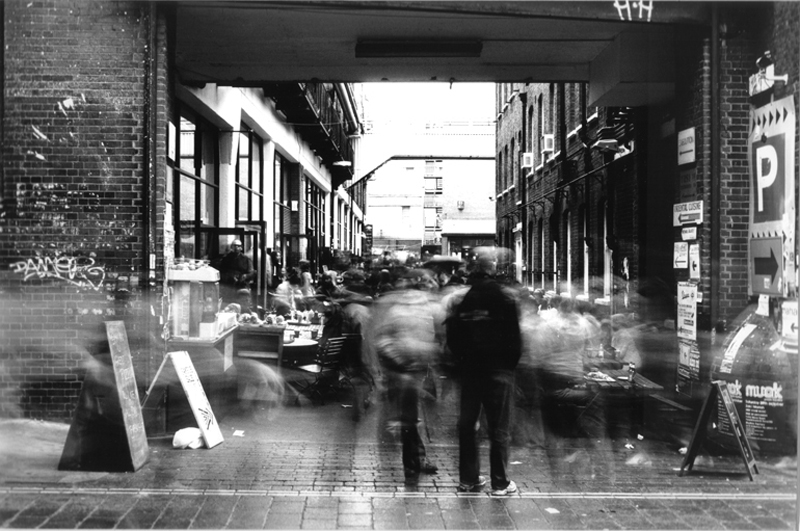 Cultural Traffic returns to the Truman Brewery and adjacent Spitalfields Market this weekend 17th – 18th December 2016.
Festive Cultural Traffic will be offering a broad vivid experience away from the dull predictable mainstream Christmas shopping options, providing an opportunity to engage with the past present and future of counter culture at an affordable level for that perfect gift.
Cultural Traffic, the UK fair for dealers in counter culture, gives independent producers the opportunity to trade books, zines, prints, catalogues, vinyls and tapes in both current and obsolete format.
By bringing together pioneering contemporary publishing with vintage counter culture and out- of-print material,Cultural Traffic paves an express connection between yesterday's cultural artefacts and the latent collectables of tomorrow.
Free and open to all, Cultural Traffic was launched by editor, designer and collector Toby Mott, who says: 'Cultural Traffic is a fascinating window into the flourishing post-digital zine scene.'
Mott's expansive collection of punk ephemera, The Mott Collection, has been exhibited widely and his most recent publications are: Oh So Pretty: Punk in Print 1976-80, Phaidon; Showboat: Punk/Sex/Bodies, Dashwood Books; and Skinhead: An Archive, Ditto Press.
Juju's Presents: Festive Cultural Traffic Saturday & Sunday 17th -18th December 2016 11am-8pm, FREE ENTRY Juju's Bar & Stage, The Old Truman Brewery London, E1 6QR culturaltraffic.com
PARTICIPANTS
HYSTERIA
Niki Best
Iain McKell
Polyester
John Marchant Gallery Land Fill
Voicing The Void Design For Today Walden Press Batool Showghi Korero Press
The Erotic Review
L-13 Light Industrial Workshop We Are Willow
Kiki Werth Posters Disinfotainment
Jo Stockham
Dafydd Jones
The Drugstore Gallery Wastamer Press
Grrrl Zine Fair
Quaterduck
Service Industries
Wet Satin Press
Homer Sykes My British Archive Chalotte Sumner
House of Fairy Tales
MAMA Photobooks
Ditto London
Daata Editions
Red Lebanese
Galerie P38
Poptique
Shapero Modern
Categories
Tags