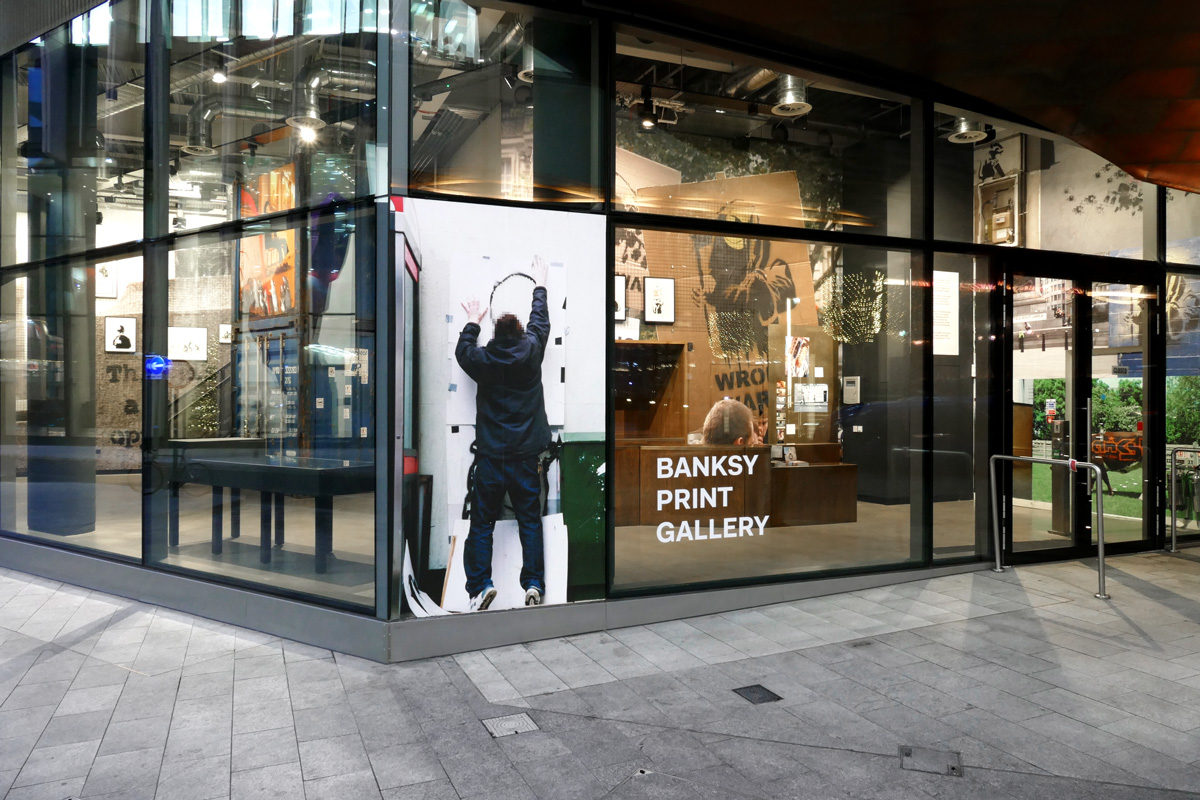 Banksy Gallery, has taken over the former Lazarides Editions space in the Mondrian London on South Bank with its own street-facing entrance. It will provide a permanent and dedicated platform for secondary market Banksy prints in central London and showcase a broad selection of photographs taken by Steve Lazarides during his time with Banksy. Steve Lazarides, director of the Lazarides galleries, acted as Banksy's agent until 2009.
Steve Lazarides, who began his journey into the art world via his working relationship with Banksy in the early 1990s, met Banksy during a photoshoot for Sleaze Nation magazine, for which Steve was the photographer. Exhibiting the street artist's work for a number of years, Steve generated an unprecedented interest in Banksy and 'street art' that others have since capitalised on, thus giving birth to the current movement.
Steve Lazarides says:
"Remembering the early days when I first started working with Banksy, his prints have always been an extremely important part of his DNA. Over the years theses prints have changed hands many times, and have gained more power. As such the Lazarides gallery has decided to dedicate a gallery to them, the imaginatively named Banksy Print Gallery. This gallery will sell secondary market Banksy prints and will also have a collection of my photographs from our time together, as well as displaying ephemera from the period."
The new commercial space will provide access to the world of art collecting and to key pieces that gained Banksy notoriety and exposure. Poignant snapshots of the street artist's colourful career will also be revealed.
The Banksy Print Gallery, 22 Upper Ground, London, SE1 9PD www.lazinc.com
Categories
Tags