As Frieze come's to an end FAD's coolest curator, advisor and collector selects 11 of his most exciting artists at Frieze London that everyone should start collecting.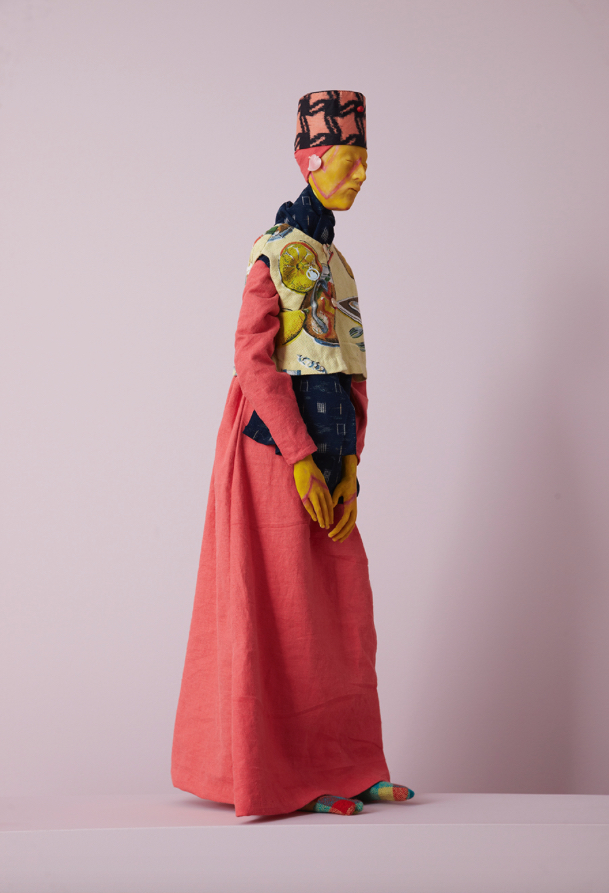 Francis Upritchard @ Kate Macgarry: Seraphina Kiss ,2016, Steal and foil armature, paint, modelling material, fabric,bone.
New Zealand Born however east London based Francis creates an effective composite of figurative sculpture and techno-coloured fantasy.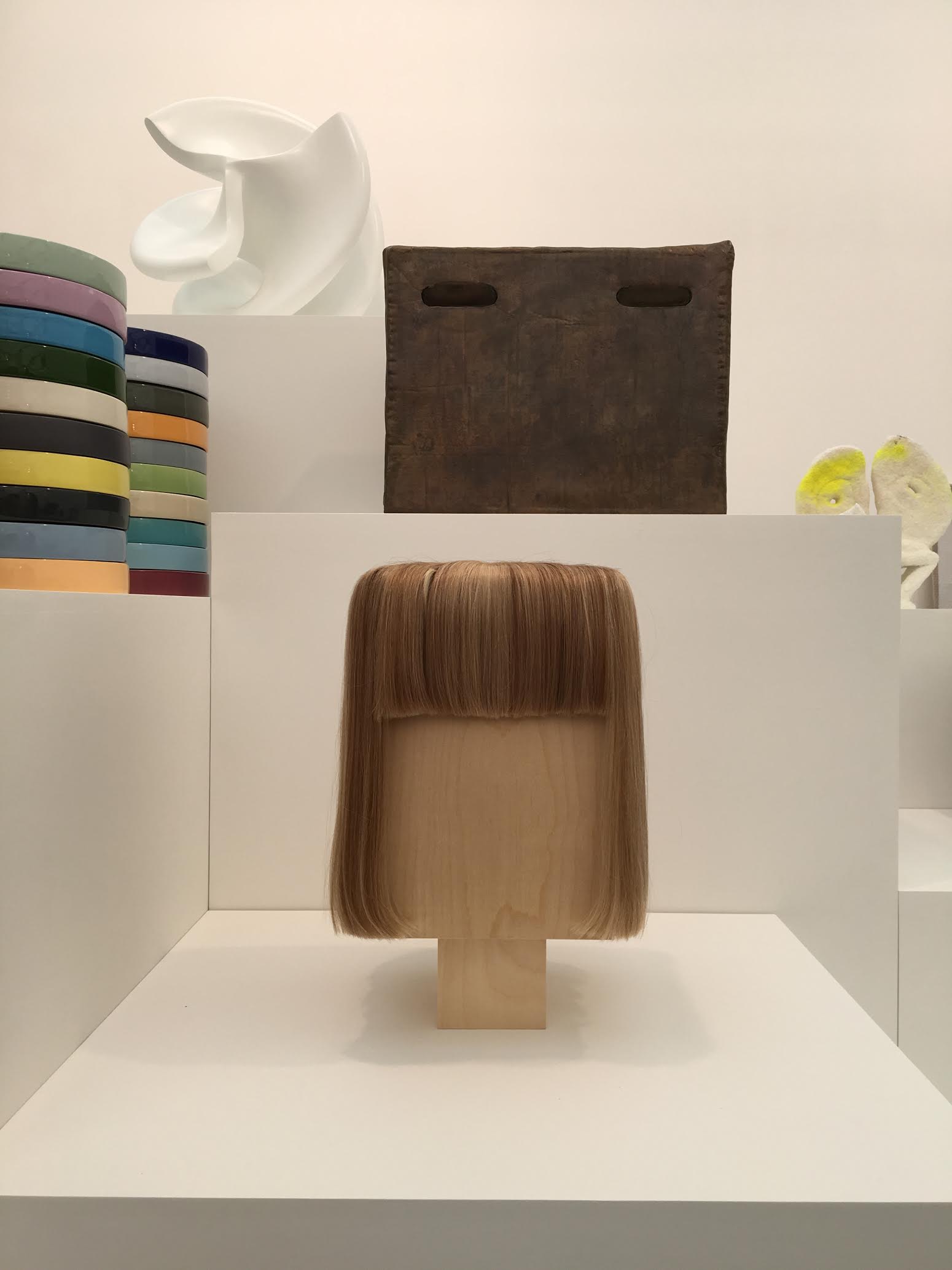 Bedwyr Williams "Verity" @ Limoncello Gallery
Encompassing performance, sculpture, painting and video, Bedwyr Williams's practice is characterised by his unique humour and gentle self-depreciation, both informed in part, by his upbringing in Wales.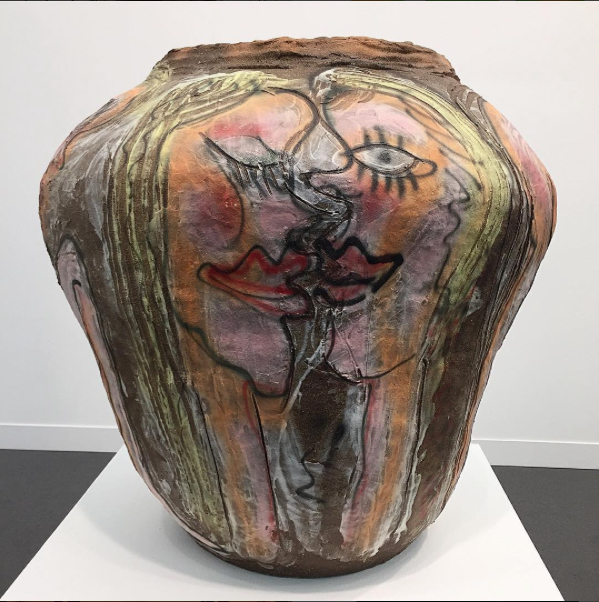 Ruby Neri @ David Kordansky;
In her sculptural practice Ruby Neri embraces a broad spectrum of figuration, drawing upon idiosyncratic 20th century West Coast traditions as well as a global catalogue of art historical and anthropological modes.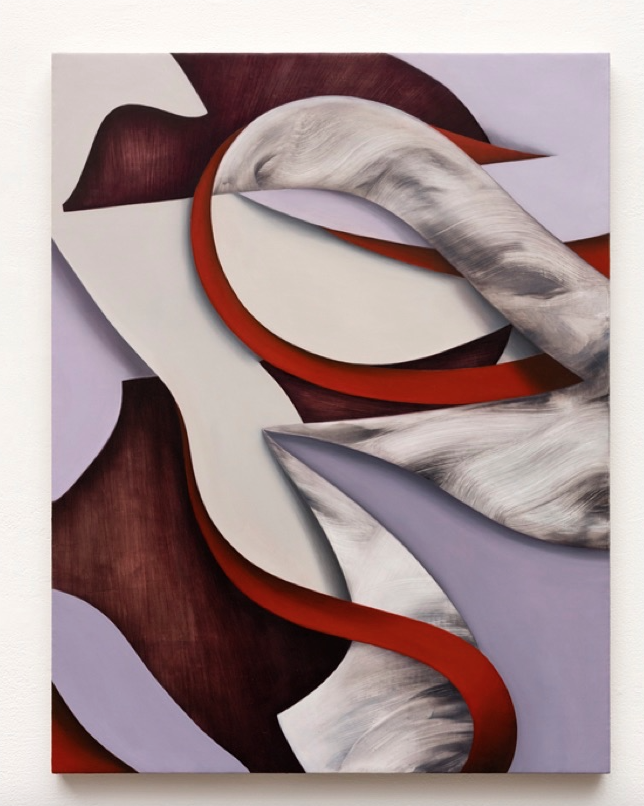 Lesley Vance @ Herald Street 'untitled' 2016 – oil on linen 78x61cm.
Lesley Vance has a highly personal and contemporary approach to painting, revisiting the traditional genre of the still life in the form of exquisite abstractions.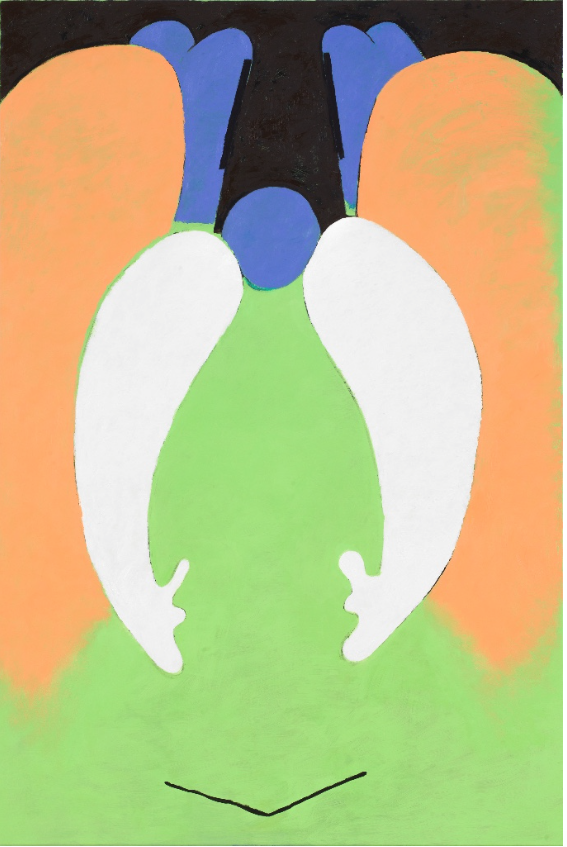 Ulrich Wulff , A TRIBE CALLED QUEST, 2016 @ Truth and Consequence
Wulff's painting reveals both a love of colour and gestural abstraction, but it is a minimalist's love. The recurring shift in Wulff's work between abstraction and the shuffling figure bears some affinity with the kind of new image painting that enjoyed a vogue in the late 1970s and 1980s, but whose legacy has extended into this century. In other words, the ideogrammatic aspect of some of his previous work, though still present, has morphed into a pictogrammatic domain.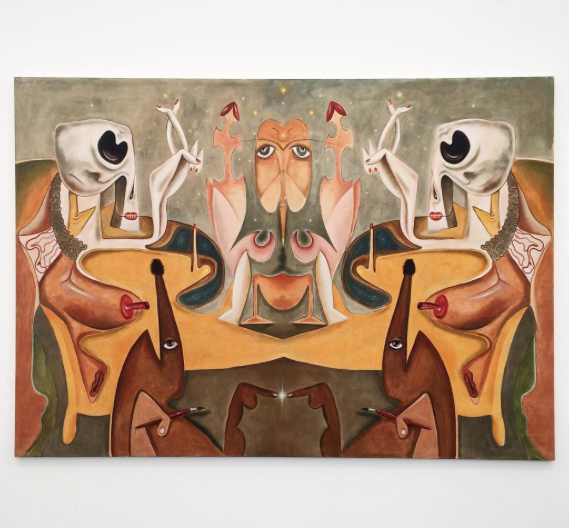 Jakub Julian Ziolkowski – Ant queen @ Foksal Gallery Foundation
It is a mixture of associations and improvisation – in general, it resembles invoking spirits from the canvas, and thoughts can probably take very different paths.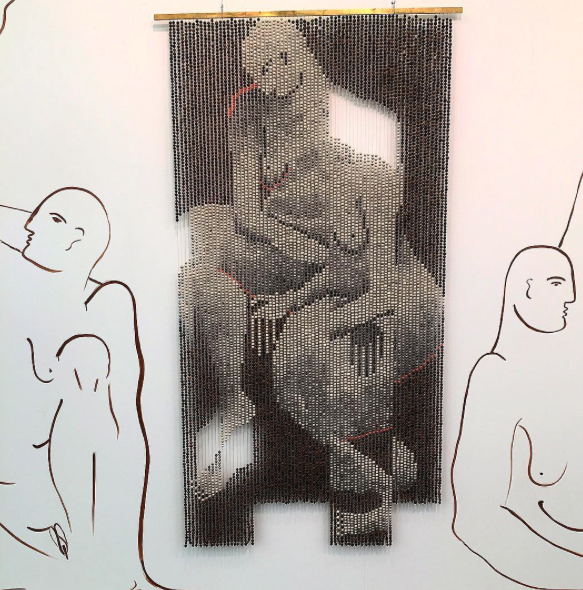 Zoe Paul 'Drop it like it's hot', 2016 @ Breeder gallery
Zoë Paul is researching the character of domestic spaces, both in architectural and social terms, at the point where the threshold between the interior and the exterior seems to disappear. Her practice incorporates mixed media works, sculpture and prints that explore our perception of history, and the treatment and presentation of historical periods and objects, with a particular focus on classical Greek sculpture.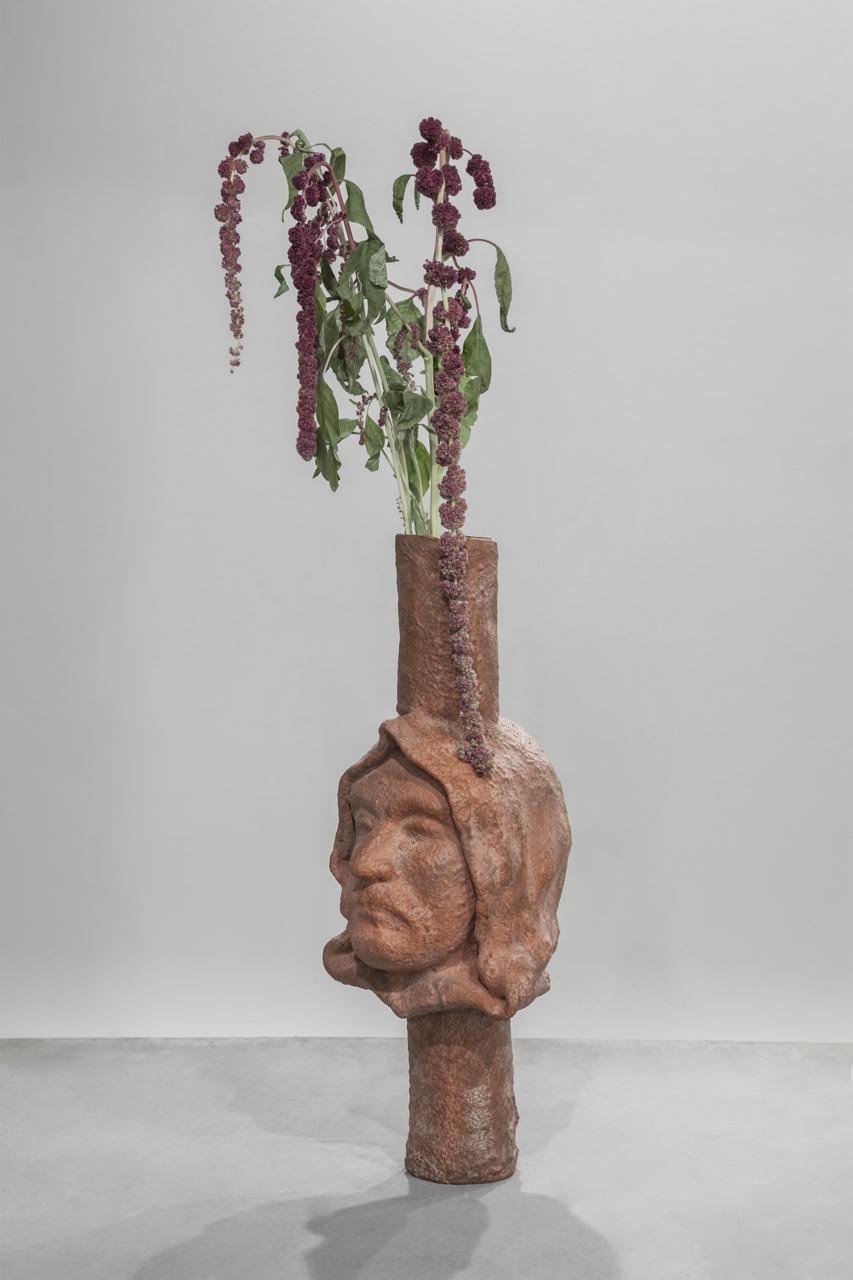 Goshka Macuga @ Gallery Rudiger Schottle Albert Einstein, 2016 Jesmonite
Macuga's work method is often referred to as cultural archaeology as well as being compared to detective work. An exhibition is always preceded by archival research, often linked to the institution for which a given project is being created. She use's traditional media, such as sculpture, drawing, painting, photography and film.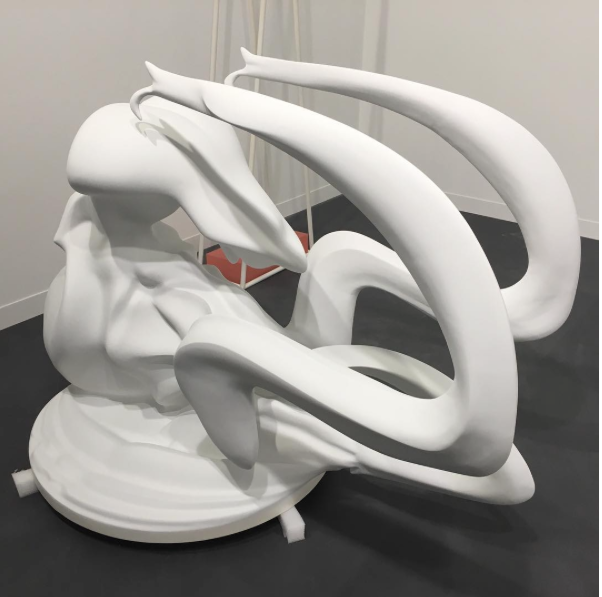 Marguerite Humeau ''VISIONS'' 2016 @ Clearing Gallery New York
Her work weaves together factual events and speculative narratives, reanimating voices from long-extinct creatures and distant eras.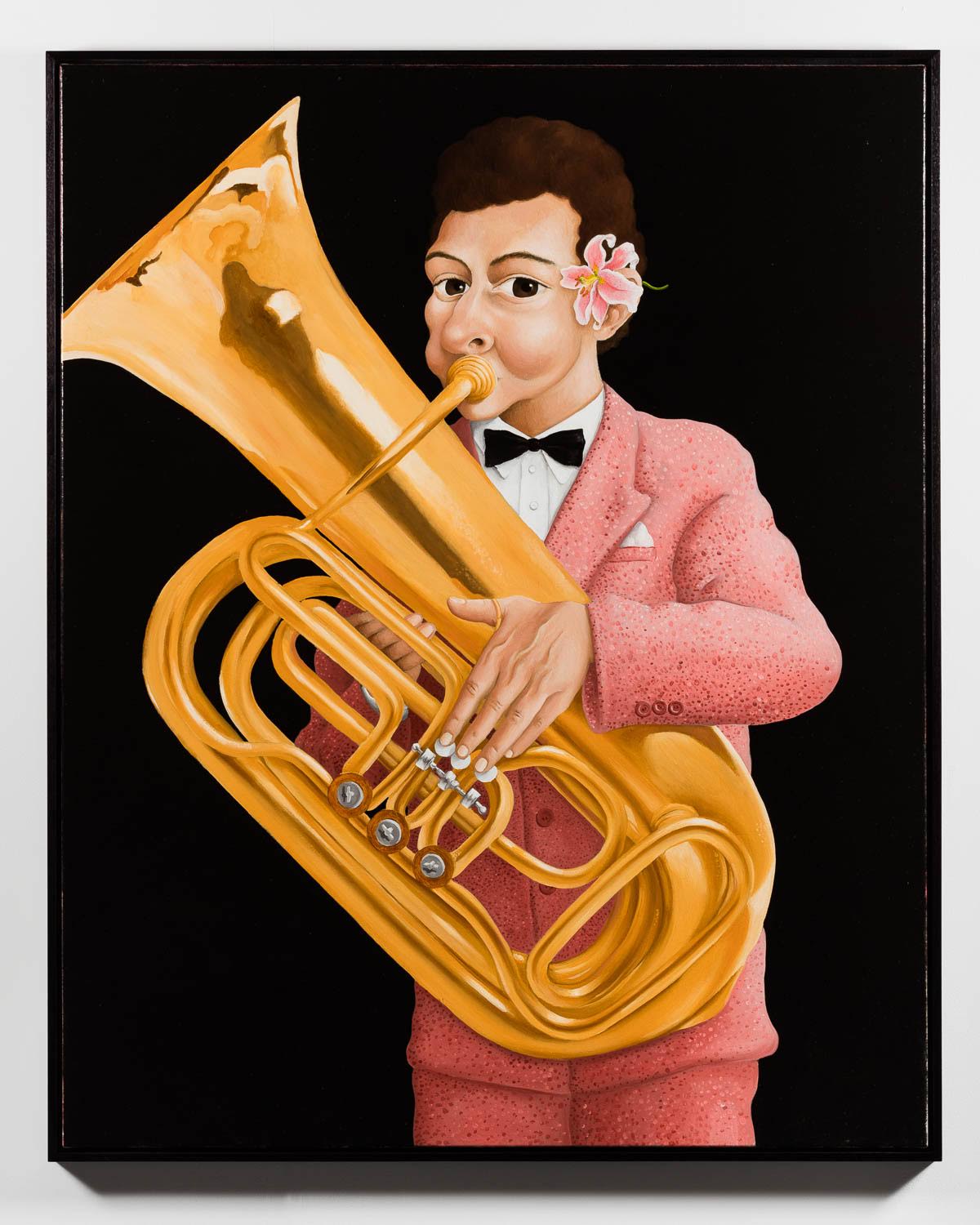 Patrizio Di Massimo'Self Portrait with Trumpet,2016'
Patrizio ranges across themes,individuals and places, often ones loaded with historical significance.These painting at frieze are of real and imagined figures,depicted in suspended atmospheres made of dark backgrounds and with specific poses and situations that open up new possibilities for such a traditional genre. He uses glazing techniques from the Italian and Flemish masters.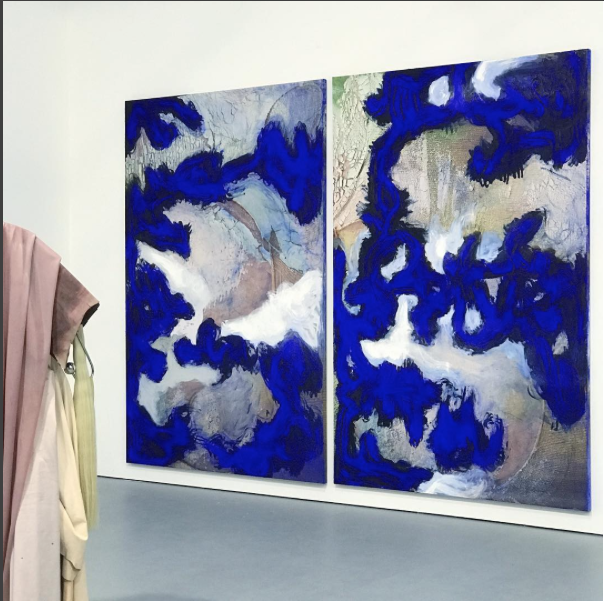 Donna Huanca @ Peres Projects.
Donna Huanca's work pursues an interest in the representation of presence and absence, and the connections between ancient and present-day perceptions of our physicality and how we impact on our surroundings.
Categories
Tags