Below are our pick of the most interesting stands at Frieze London 2016. Make sure you visit them if you are heading down to Frieze.
1 D8 Hauser & Wirth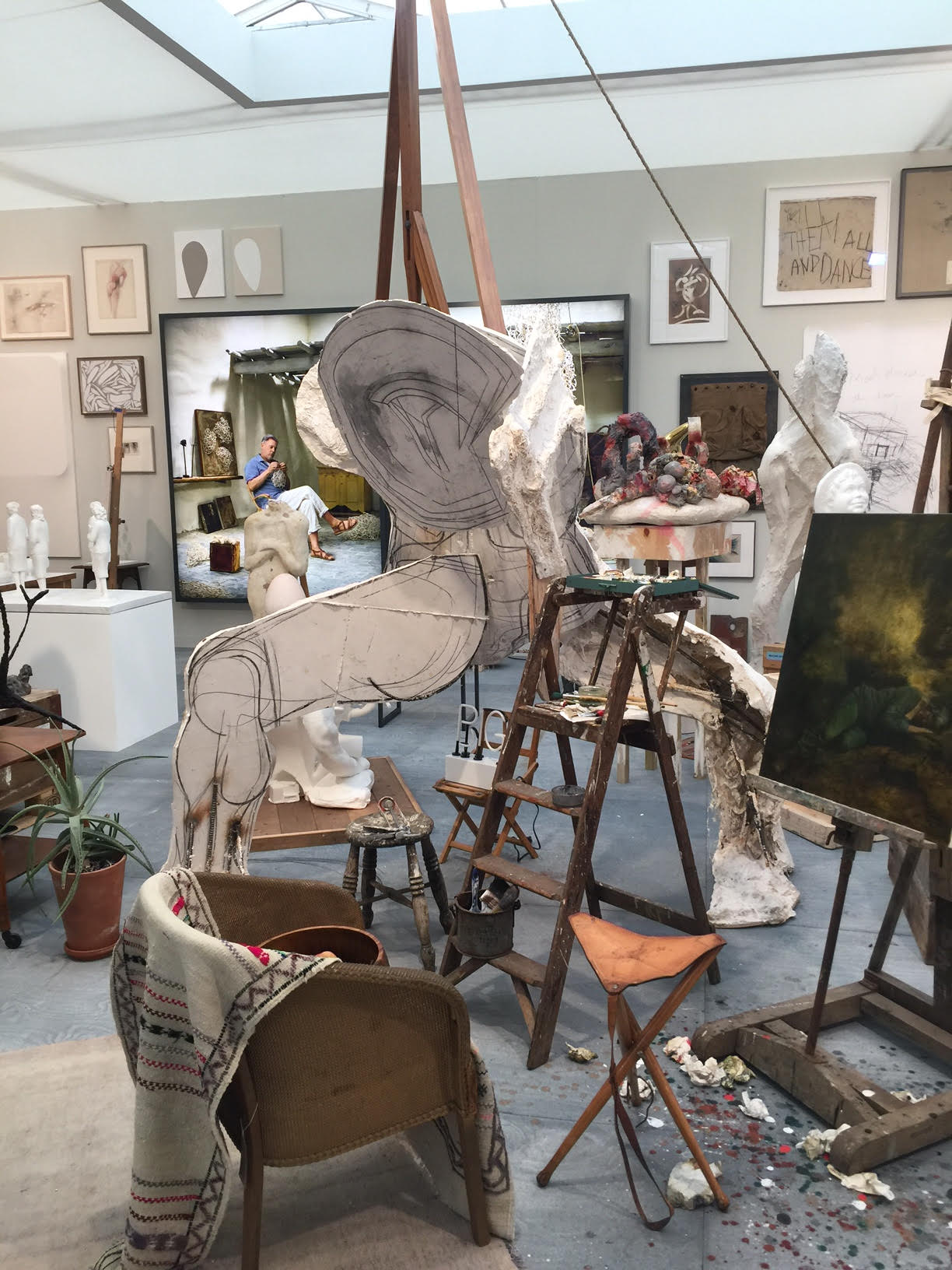 Showing loads of works from a number of modern and contemporary artists, including Rodney Graham, Hans Arp, Phyllida Barlow, Louise Bourgeois, Francis Picabia, Isa Genzken, and Martin Creed. Its an artist studio – the fun is in spotting the 'real' works.
2 B19 P.P.O.W New York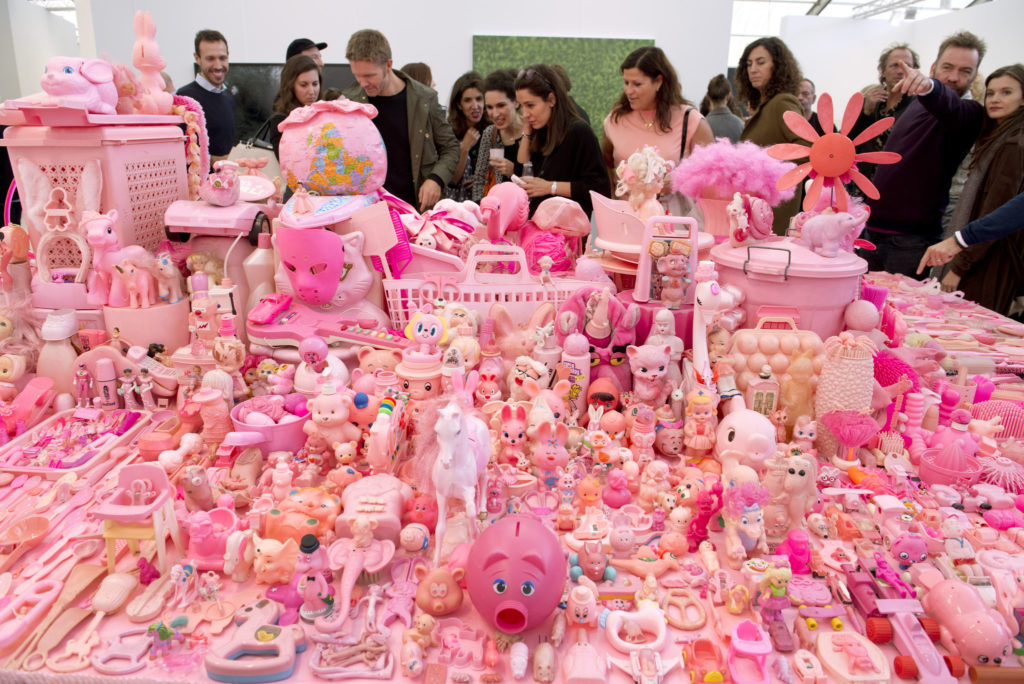 Portia Munson P.P.O.W at Frieze 2016. Photograph by Linda Nylind. Courtesy of Linda Nylind/Frieze..
New York's P.P.O.W delights with its presentation of feminist art from the 1960s to today. Artists featured included Portia Munson, Carolee Schneemann, Carrie Mae Weems, Martin Wong, Betty Tompkins, and Aurel Schmidt. .
3 D4 The Modern Institute Glasgow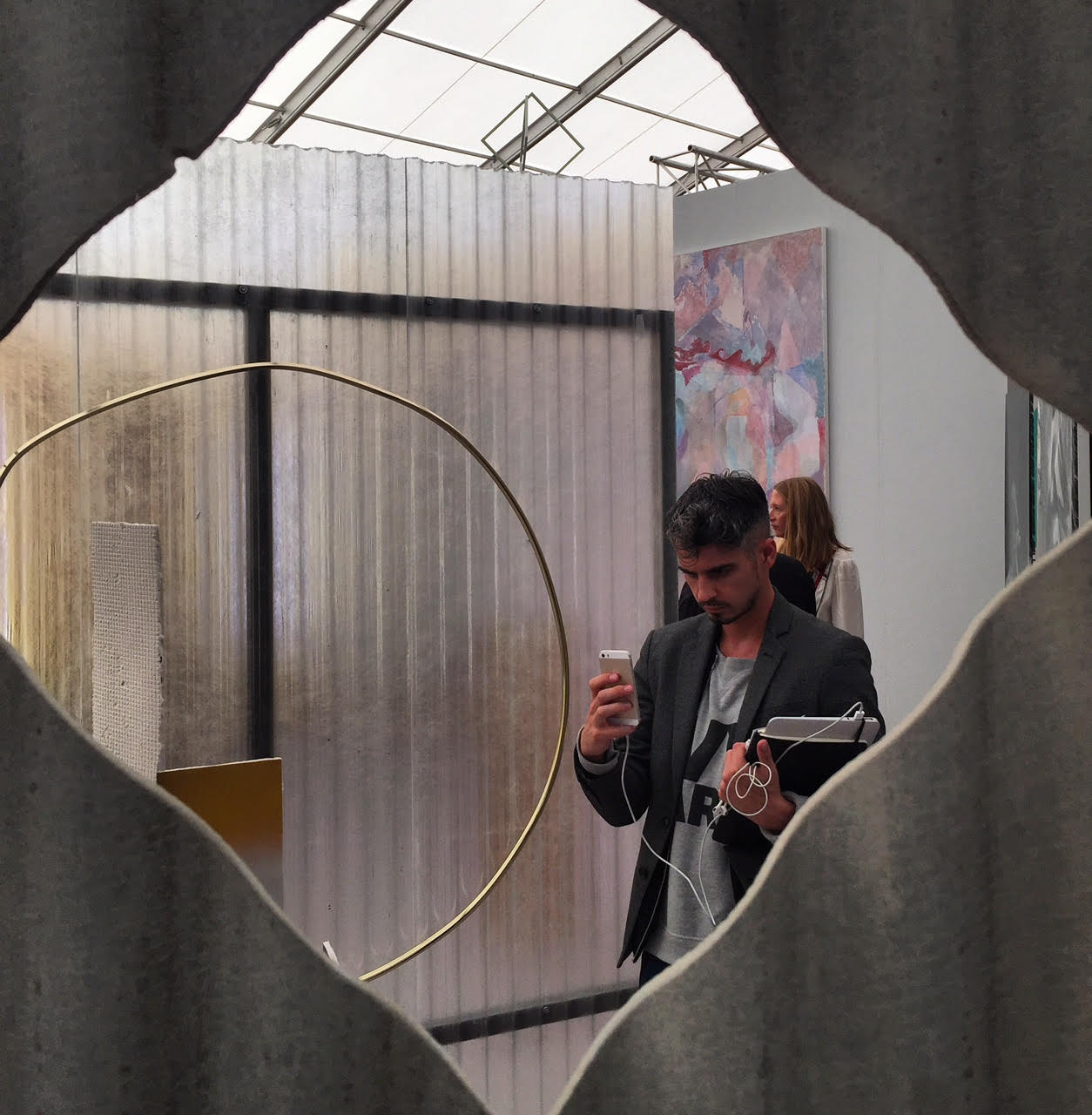 We just love the stand.
4 G13 Galleria Lorcan O'Neil Rome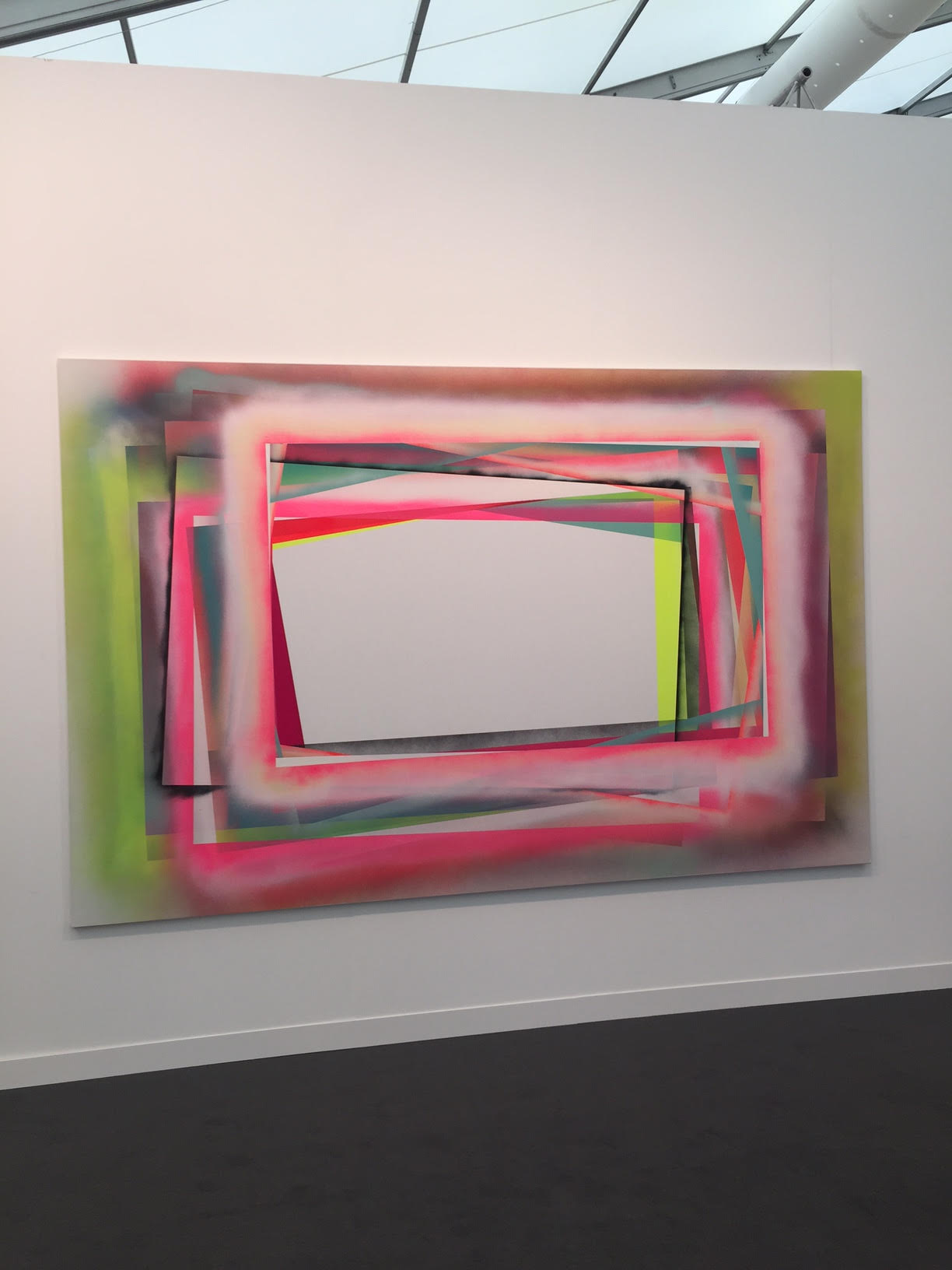 Eddie Peake and his mate Prem Sahib – work really well together on this stand.
5 G24 Seventeen New York London VR
A solo booth by Jon Rafman – awesome VR story a bit scary. We are heading back to do again.
Seventeen open in New York in November – Good Luck !
6 H18 Chewday's London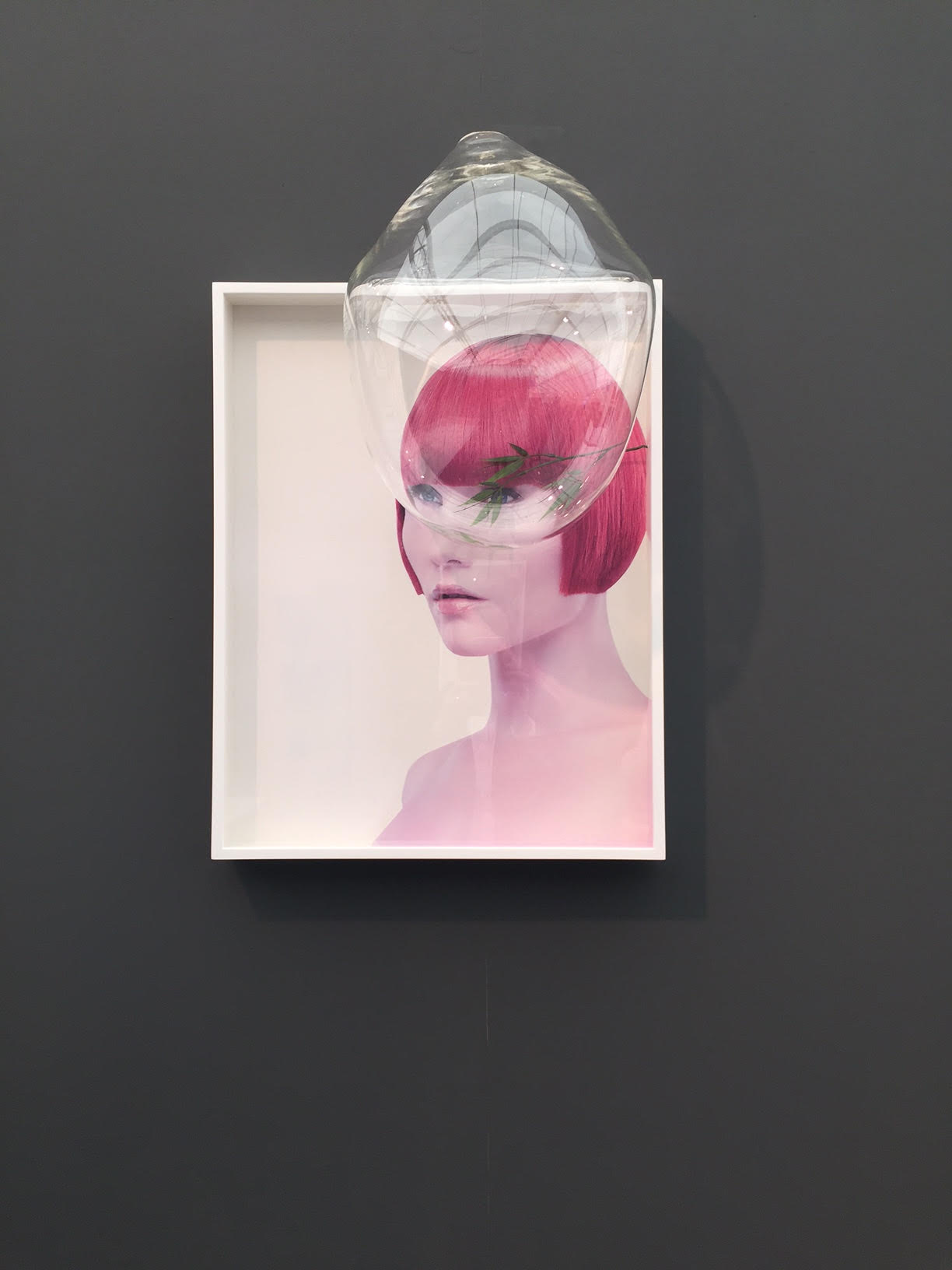 A past 'Young artist To watch' Gabriele Beveridg we really like that they have teamed her up with some neolithic artefacts.
7 H16 Galerie Emanuel Layr Vienna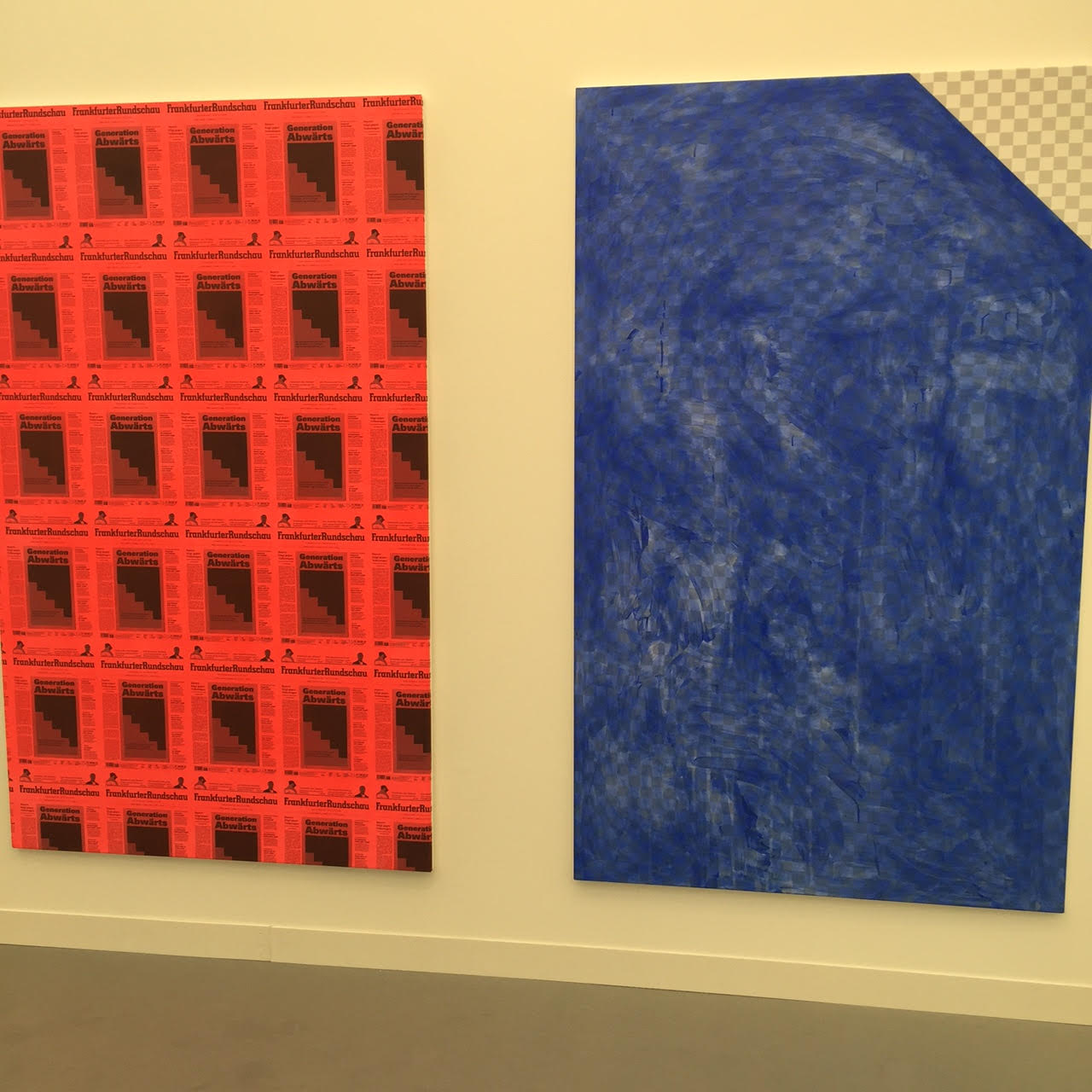 We really like Nick Oberthaler awesome colours – you have to be there to really appreciate.
They also have some great flower pots from Mahony.
8 H9 Canada New York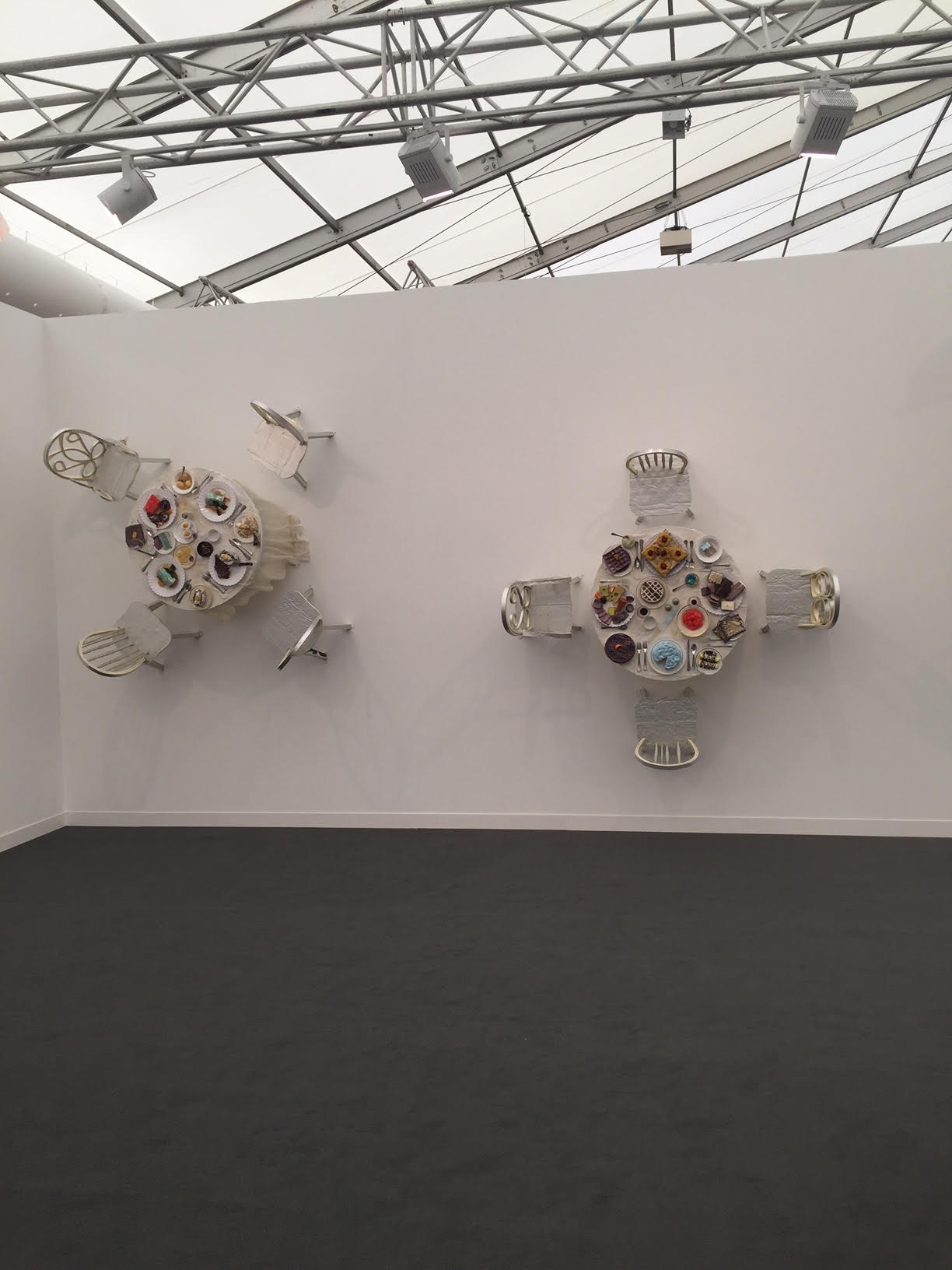 Whats not to like Tables on walls and really kitchy.
9 G19 47 Canal New York
We really liked the painting of Nolan Simon – apparently he's really started to focus on his painting and its paying of.
Frieze London Regents Park 6th – 9th October 2016 frieze.com
About Mark Westall