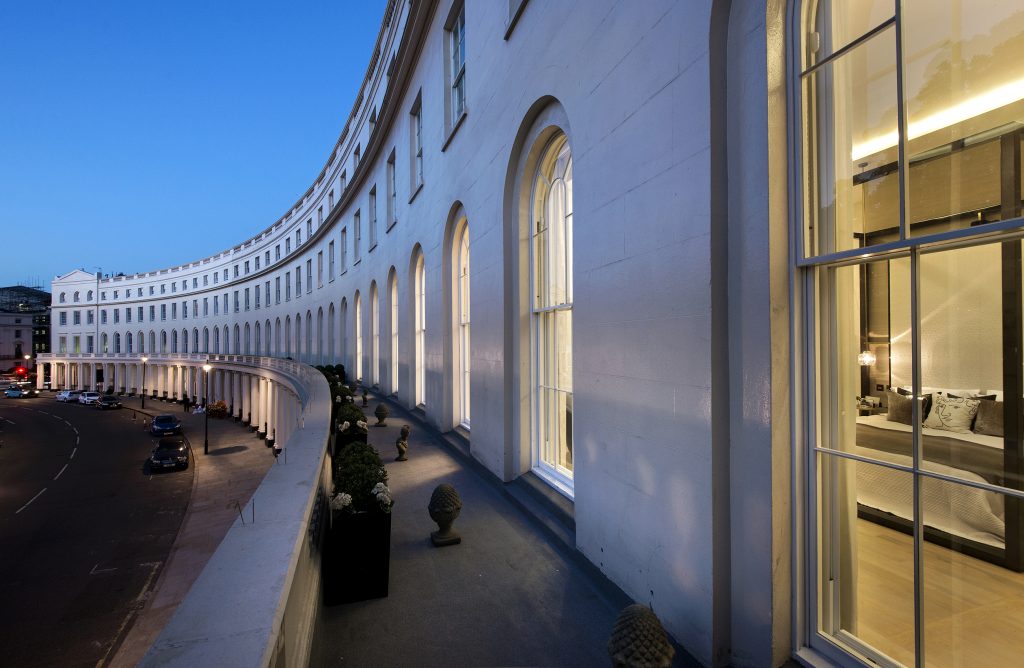 The Park Crescent,exterior facade
In the most glamorous and luxurious property event in London this year, Amazon Property are launching The Park Crescent, overlooking Regent's Park, timed to coincide with the annual Frieze London art fair.
Amazon Property have collaborated with leading art curator House of the Nobleman to transform six of the dressed residences into a special Post-War and Contemporary art exhibition to take place during London's Frieze Week including works by Alexander Calder, Joan Miro, Marc Chagall, Salvador Dali, Andy Warhol, Damien Hirst, Victor Vasarely, Robert Rauschenberg and Yayoi Kusama. These pieces have been sourced from official partners Alon Zakaim Fine Art and Lawrence Van Hagen alongside works from private collectors.
Frieze London will run between 6th and 9th October this year. The art exhibition in The Park Crescent will run for three weeks, from Monday 3rd October to Sunday 23rd October, with viewing by either invitation or by prior appointment. On the 6th October, the main launch event will be held in the 8 acres of private gardens at The Park Crescent. The Park Crescent is London's only Royal crescent, designed by John Nash (1752-1835) and built in 1812-1820 as luxurious residences, many converted into offices in the late 20th Century; purchased by Amazon Property in 2013 and now meticulously restored to its original residential use providing two to four bedroom duplex, mezzanine and lateral residences.
On the 6th October the private gardens directly overlooking the Royal crescent will be transformed into a spectacular VIP venue with bespoke marquee providing reception, lounge, entertainment and cocktail bar areas complete with floodlighting in the beautiful gardens. Guests can enjoy the live music acts which include Laura Wright, one of HM The Queen's favourite sopranos and official anthem singer for the England Rugby Team and Invictus Games; and saxophonist Huw Wiggins, Commonwealth Musician of the Year. Guests can also tour the private gardens and visit the previously unseen dressed residences and art exhibition at The Park Crescent.

Marc Chagall les marias 1979

Alexander Calder composition a la spirale 1970
The art exhibition will run across six residences at the scheme, with each property having a different curatorial theme. Collections of Alexander Calder, Marc Chagall, Joan Miro, and Salvador Dali will be displayed in a four bedroom residence interior-designed by 1508 London whilst a second three-bedroom duplex interior-designed by 1508 London will feature major abstract pieces by Victor Vasarely and Yayoi Kusama amongst others.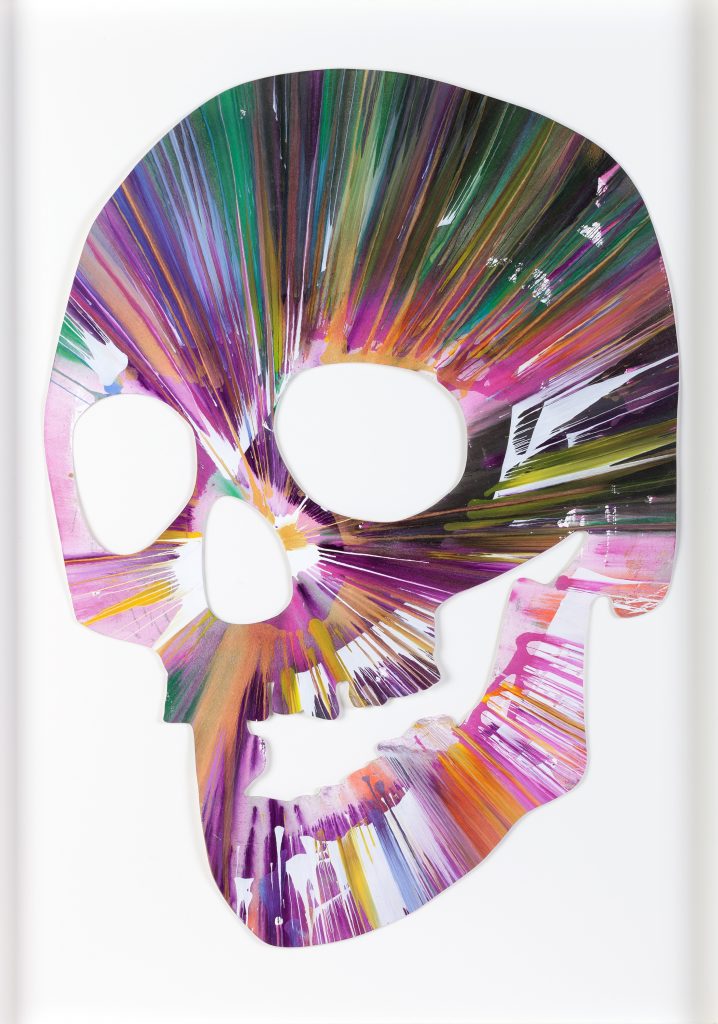 Damien Hirst Scull 2009
There will be a Modern British exhibition including Ben Nicholson, Paul Feiler and William Scott in a four-bedroom duplex interior-designed by Taylor Howes and more British and YBA (young British artists) work including David Hockney, Anthony Caro, Damien Hirst and Grayson Perry in a three-bedroom penthouse interior-designed by DH Liberty.
In a pair of duplex apartments, with interiors by DH Liberty and Taylor Howes, will showcase 'What's Up', curated by Lawrence Van Hagen of LVH. Van Hagen has selected a diverse range of mixed media work by international up-and-coming contemporary artists. Lawrence is passionate about finding and promoting new young artists and advising collectors of the best emerging artists to add to their art collections. From abstracts by Canadian Thrush Holmes to Swiss Stefan Bruggermann's stark political op-art there will be a multitude of different styles of art within this special display.
Each residence at The Park Crescent has its own character and distinctive features; the apartments range from 1,429 sqft (133 sqm) to 4,127 sqft (383 sqm) in size with ceilings up to 3.8 metres high. Each apartment has spacious double or triple height reception rooms, overlooking the eight acres of The Park Crescent's private gardens and the 410 acres of the Regent's Park.
The lateral apartments at The Park Crescent are available for immediate occupation; prices start from £3,950,000. To register an interest to see The Park Crescent Art Exhibition and view the new residences please contact Knight Frank on or www.knightfrank.co.uk or Aston Chase on www.astonchase.com. For further information about The Park Crescent please visit www.theparkcrescent.com
Categories
Tags