There are lots of art events happening in London; talks, workshops, tours, discussions and many many more! To help you with the choice Jenny Judova from Art Map London has picked 'The Most Interesting Art Events ' to see in London this week.
---
TUESDAY 6 SEPTEMBER
Private view: Tom Esam 'Complex problems, simple solutions.'
6:00 PM – 9:00 PM @ Roman Road, 69 Roman Road, London, E2 0QN
Taking its title from the artist's new, presented series, the show amplifies Esam's continued investigation and interest in rhetoric, more pertinently in the role of slogans in political campaigns.
WEDNESDAY 7 SEPTEMBER
Preview: Step into Tangram Rule
6:00 PM – 8:00 PM @ Arcade, 87 Lever Street, London, EC1V 3RA
THURSDAY 8 SEPTEMBER
Preview: Valerie Beston Artists' Trust : First Decade
6:00 PM – 8:00 PM @ Marlborough Fine Art, 6 Albemarle Street, London W1S 4BY
Valerie Beston Artists' Trust: First Decade celebrates the work of the first ten artists to be awarded the prize in a commemorative group exhibition.
FRIDAY 9 SEPTEMBER
6:00 PM – 9:00 PM @ The Averard Hotel, 10 Lancaster Gate, London W2 3LH
SUNDAY 11 SEPTEMBER
Artists Houses Guided Walks: The Holland Park Circle
11:00 AM – 12:30 PM @ Leighton House Museum, 12 Holland Park Road, London, W14 8LZ
Discover the fascinating story of how this corner of Holland Park became synonymous with a group of the leading artists of the late Victorian period. Find out why they came to build in this area and the architects that they chose.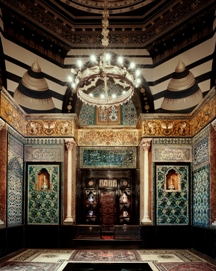 Categories
Tags