Tabish Khan the @LondonArtCritic picks his top art exhibitions to see in London in late September. Each one comes with a concise review to help you decide whether it's for you. Those looking for more art should see last week's top 5 exhibitions – where all remain open to visit.
Summer Show 2023 @ Royal Society of Sculptors
This summer showcase of members and fellow of the Royal Society of Sculptors is always a treat to see. This year we're welcomed by Clare Burnett's colourful sentinels outside to intricate works by Cathy de Monchaux inside. Along with Nicola Anthony's that turn the words of Ukrainian refugees into sculpture, and the colourful piece of Saroj Patel that leans on her heritage incorporating sari fabric and temple bells. Until 30 September.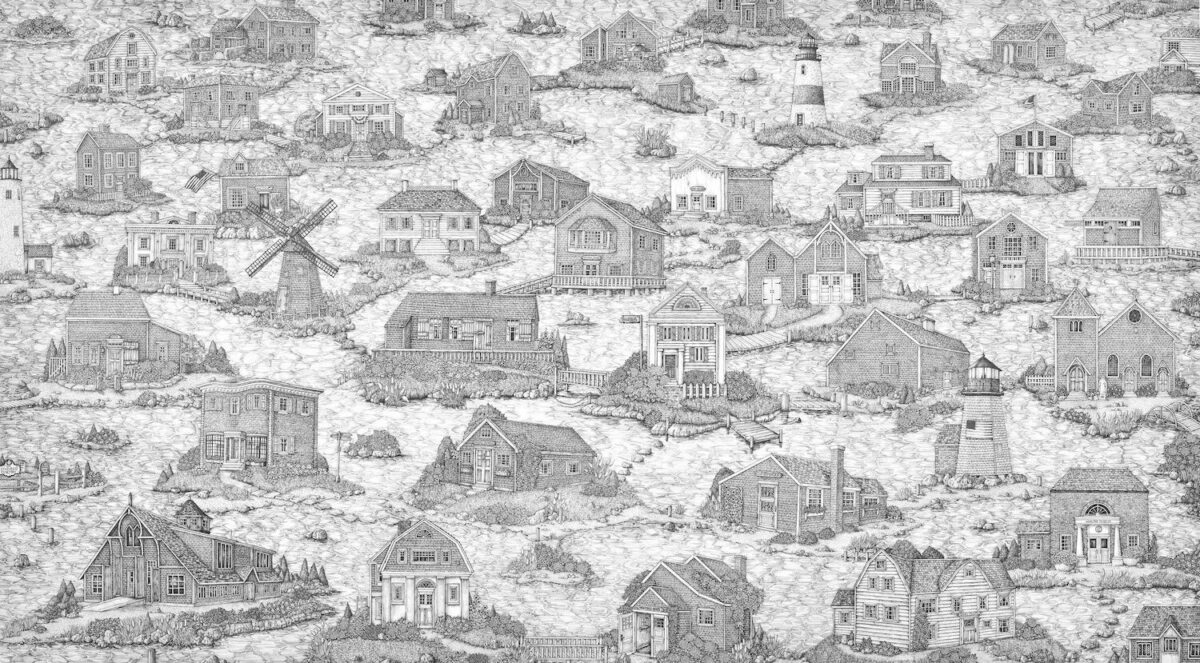 Here Be Dragons @ James Freeman Gallery
When you get to the edge of reality, what lies beyond? In Medieval maps it said 'here be dragons' and in this group show we see a dragon fighting with a knight in a painting by Mark Connolly, a collection of hands in the darkness by Cheri Smith, an archipelago of with different structures on each islands in the hyper-detailed drawings by Olivia Kemp and Carolein Smit's ceramic bloodhound that you just want to pet. Until 30 September.
Shahrzad Ghaffari: Journey to Oneness @ Leighton House
Taking inspiration from diverse sources such as the poetry of Rumi and ongoing protests in Iran, this is a collection of beautiful abstract pieces that reference calligraphy, and figurative works that use the Persian symbolism of the lion and sun. The works are by the same artist who has given Leighton House's helical staircase a jazzy new look. Until 1 October.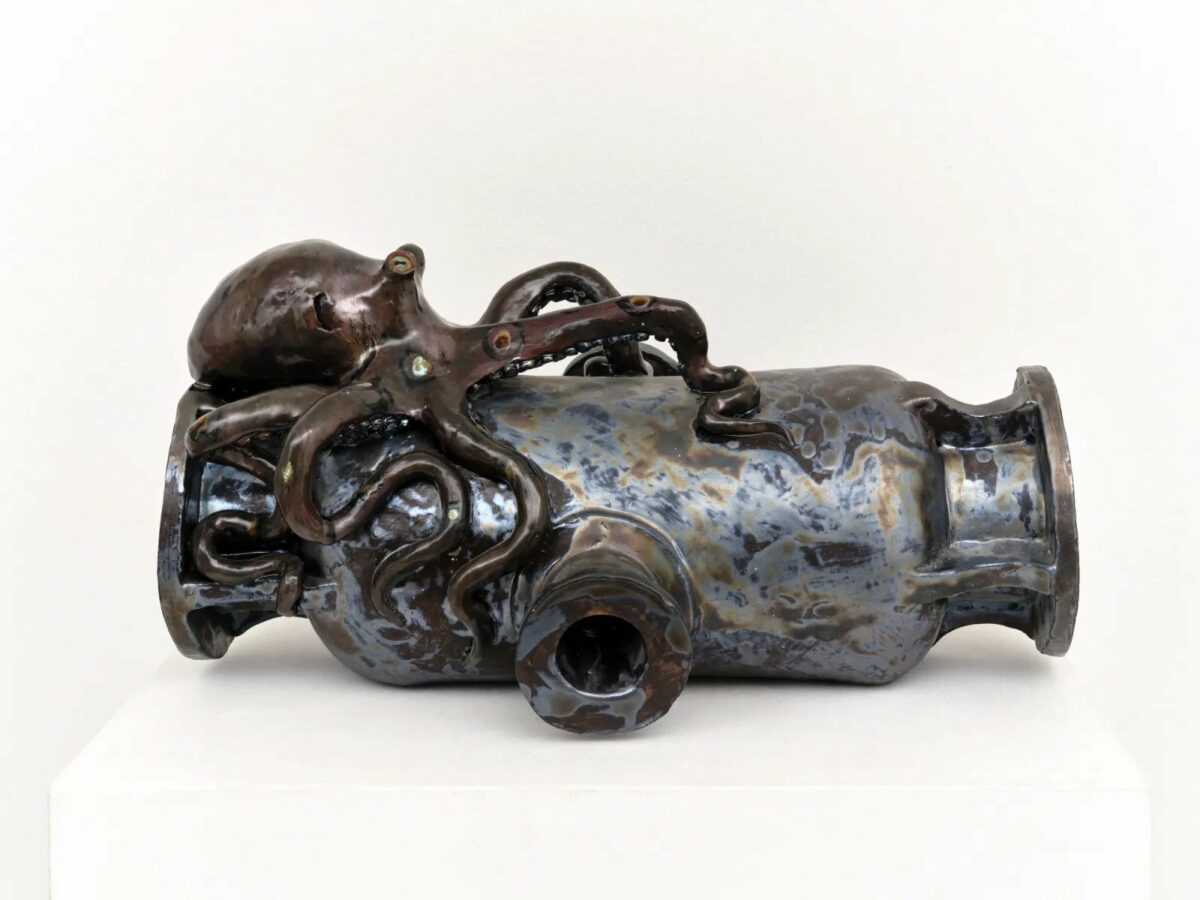 Benedetto Pietromarchi: Abyss @ Josh Lilley
A jellyfish and an octopus cling to industrial looking objects – like the world's of nature and humanity have come together and then been lifted from the seabed to be placed in the gallery. We then journey further into the unknown to find Simian-like beings as if we've discovered a new world in this fantastical sculpture exhibition. Until 30 September.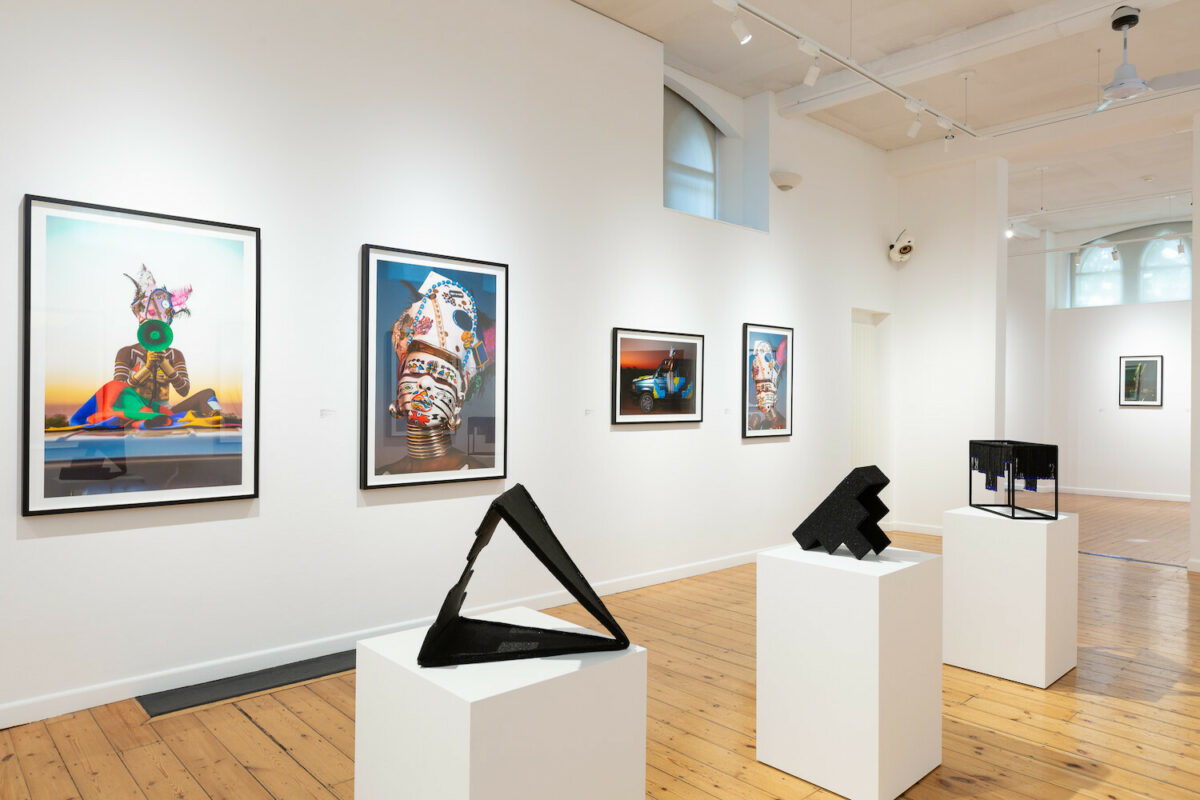 Zana Masombuka: Nges'rhodlweni – A Portal for Black Joy @ October Gallery
These beautiful and powerful photographs take a look at the Ndebele culture in South Africa with the artist presenting herself painted in different colours to creates series of works that both refer to her personal and cultural identity, and her connection to the Earth. Until 30 September.
All images copyright artists and gallery. James Freeman image: copyright Olivia Kemp, Leighton House photo: Jaron James.
Categories
Tags