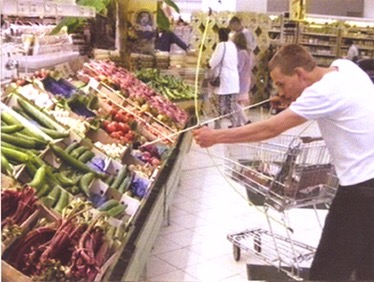 Lisson gallery's exhibition Performer/Audience/Mirror, which celebrates video art and had previously opted for an online extension rather than a private view in the gallery, is now going to host a virtual closing party.
Marking the end of the exhibition (until 3/Sep), all films featured in the online screening programme will be rescreened back-to-back on Lisson's website, allowing users to virtually experience the wealth of moving image on display while calling into question the accessibility of video art.
Check out the online schedule of films: www.lissongallery.com/news/performer-audience-mirror-online-schedule
About The Exhibition
'Performer/Audience/Mirror' celebrates moving image and features work from the 1960s to the present day by eighteen internationally acclaimed artists, including Marina Abramovi?, John Akomfrah, Allora & Calzadilla, Francis Alÿs, Cory Arcangel, Art & Language, Gerard Byrne, Nathalie Djurberg & Hans Berg, Ceal Floyer, Ryan Gander, Dan Graham, Rodney Graham, Christian Jankowski, John Latham, Jonathan Monk, Wael Shawky, Santiago Sierra and Sean Snyder. Borrowing its title from Dan Graham's 1977 performance at De Appel Arts Centre in Amsterdam, in which the artist described himself and the seated audience in front of a mirrored wall, the exhibition draws on the interactivity and reflexivity of film and explores its importance as a media for experimentation, performance and documentation.
Categories
Tags