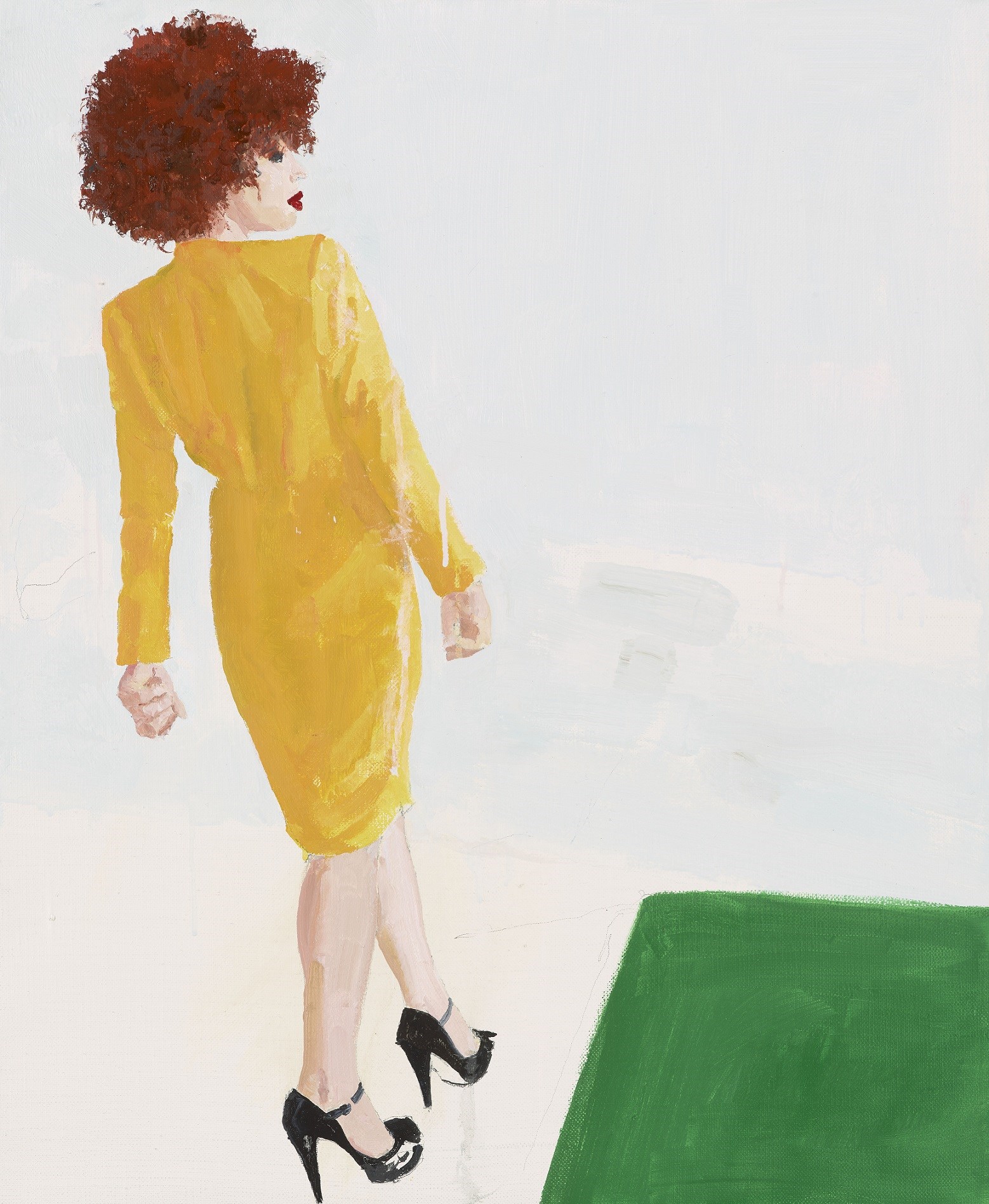 David Remfry: 'Woman With Imaginary Dog II', oil, 50 x 61 cm
I'm happy to accept the Royal Academy Summer Show (to 16 Aug – hurry along!) for what it is, but it's often traduced – indeed, bad reviews have become a tradition to rival the 345 year old annual show itself – for its uneven quality, populism, an indigestibly dense hang (1240 works this year) and the clogging effect of veteran RAs being given automatic entry for formulaic work: Ken Howard, Anthony Green, Jeffery Camp, Bill Jacklin – you get the pictures. Another candidate for that list might be David Remfry, a dandy 73 year old who grew up in Hull, but moved to London and then to New York in 1995. A painter of people, he's perhaps best known for large watercolours of urban scenes and of acquaintances he's asked to dance in his studio at the Chelsea Hotel. Last year, he showed portraits of people with their dogs. Here, in open-minded mode, I enjoyed modestly-sized oils which played wittily with absence: a woman walking 'with an imaginary dog', so poking a little fun at himself; and the moody 'It Begins Again' in which the space where the woman's body might have been added can also read as her torso in flimsy white clothing. Remfry also curated Room VIII, where he showed his view of the Hudson River from the Chelsea Hotel's window, demonstrated a doubtful taste for the usual suspects named above – but also found room for some wilder work, much of it literally hairy.
Most days art Critic Paul Carey-Kent spends hours on the train, traveling between his home in Southampton and his day job in London. Could he, we asked, jot down whatever came into his head?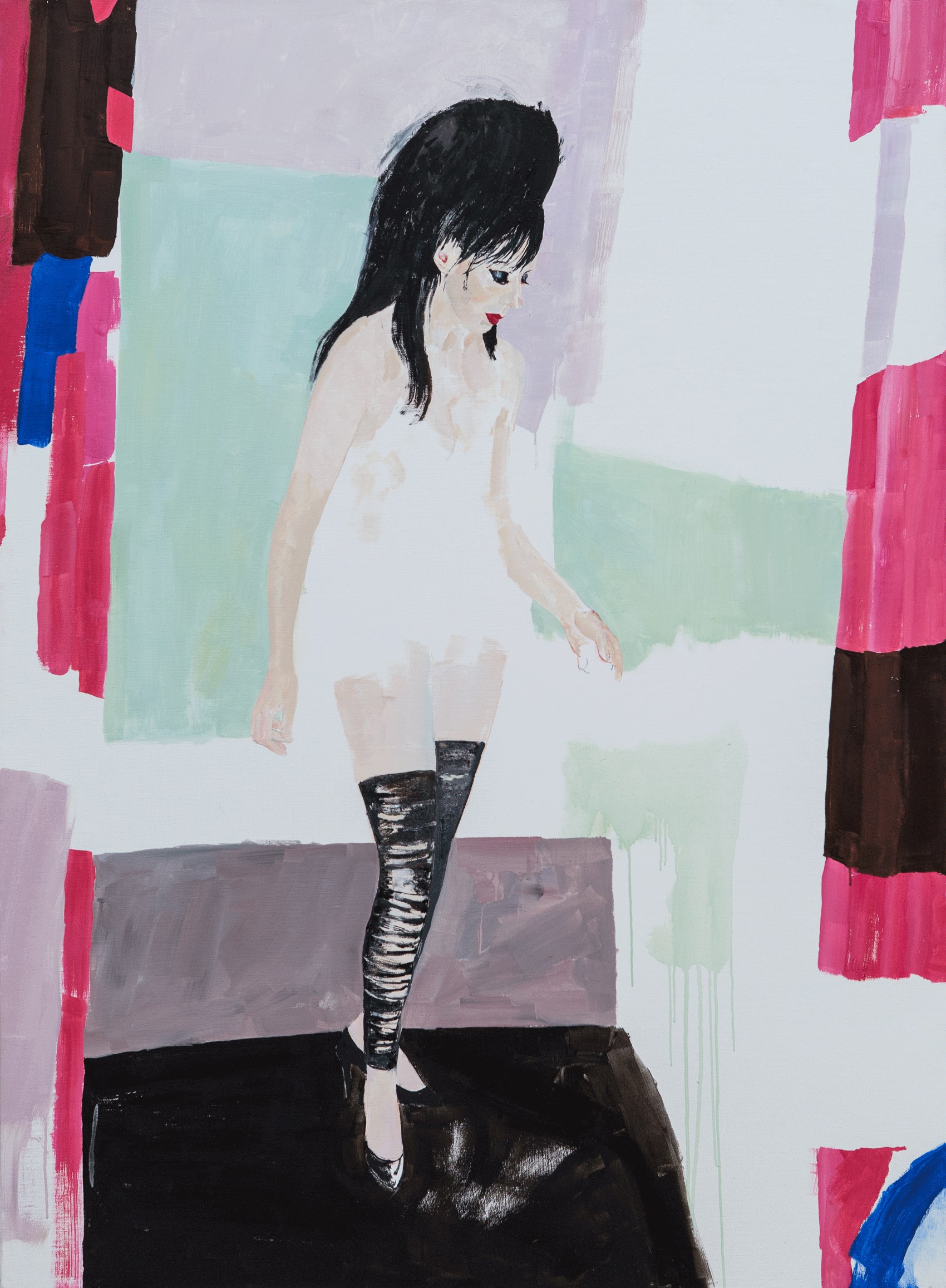 David Remfry: 'It Begins Again' – oil, 112 x 152 cm
Categories
Tags