Mary, the second permanent large-scale video installation for St Paul's Cathedral created by the artist Bill Viola, will be inaugurated in the North Quire aisle of the cathedral on 8th September 2016 to coincide with the Feast of Mary. Mary has been conceived as a companion piece to Martyrs (Earth, Air, Fire, Water) which was unveiled in the South Quire Aisle of the cathedral in 2014. These installations are the first moving-image artworks to be installed in a cathedral in Britain on a long-term basis.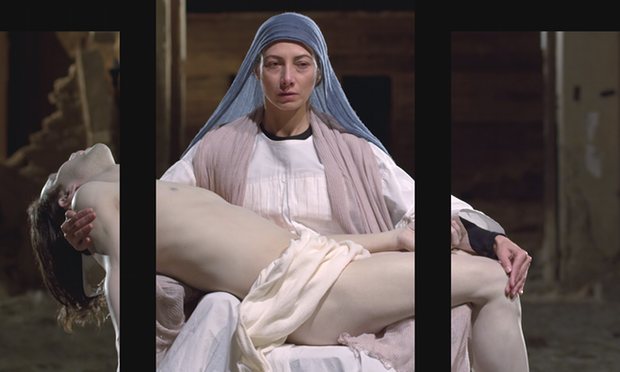 A still from Mary, 2016, by Bill Viola; Executive Producer, Kira Perov, which will be inaugurated in the cathedral on 8 September
Bill Viola said:
"The two themes of Mary and Martyrs symbolise some of the profound mysteries of human existence. One is concerned with birth and the other death; one with comfort and creation, the other with suffering and sacrifice. If I am successful, the final pieces will function both as aesthetic objects of contemporary art and as practical objects of traditional contemplation and devotion."
About The Artist
Bill Viola (b. 1951) is internationally recognised as one of the leading artists of our time. An acknowledged pioneer in the medium of video art, he has for 40 years created a wide range of video installations that are displayed in major museums throughout the world. His works focus on universal human experiences – birth, death, the unfolding of consciousness – and have roots in both Eastern and Western art as well as spiritual traditions, including Zen Buddhism, Islamic Sufism, and Christian mysticism. Using the inner language of subjective thoughts and collective memories, his videos communicate to a wide audience, allowing viewers to experience the work directly, and in their own personal way.
About Mark Westall