There are lots of art events happening in London; talks, workshops, tours, discussions and many many more! To help you with the choice Jenny Judova from Art Map London has picked 'The Most Interesting Art Events ' to see in London this week.
---
TUESDAY 12 JULY
On running an independent gallery with Will Lunn ( Copperfield, London)
7:00 PM – 9:00 PM @ Hotel Elephant, 5 Spare Street, London, SE17 3EP United Kingdom
Will Lunn will talk about the realities of running an independent contemporary art gallery in London. About successes and failures, unwritten rules, trends and survival. He will discuss the pros and cons of commercial funding vs applying for funding and the increasing prominence of art fairs.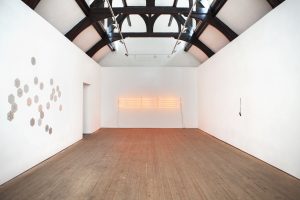 WEDNESDAY 13 JULY 
Preview: The Politis of Narrative
7:00 PM – 9:00 PM @ The Mosaic Rooms, 226 Cromwell road, London, SW8 0SW
Join Alister Miskimmon and Dina Matar as they discuss the use and meanings of narrative employed in national, state and cultural identity formation with special reference to the Middle East. They will address the strategic use of narrative and myth making in contemporary conflict and politics, in particular reference to Israel and Palestine but also discuss wider current regional conflicts.
THURSDAY 14 JULY
Preview: The world is yours, as well as ours
6:00 PM – 8:00 PM @ White Cube Mason's Yard, 25-26 Masons Yard, London SW1Y 6BU
White Cube Mason's Yard presents The world is yours, as well as ours, a group exhibition that explores modes of abstraction in recent Chinese painting.
SATURDAY 16 JULY
Artists Houses Guided Walks: the Holland Park Circle
11:00 AM – 12:30 PM @ Leighton House Museum, 12 Holland Park Road, London, W14 8LZ
Discover the fascinating story of how this corner of Holland Park became synonymous with a group of the leading artists of the late Victorian period. Find out why they came to build in this area and the architects that they chose.
Categories
Tags