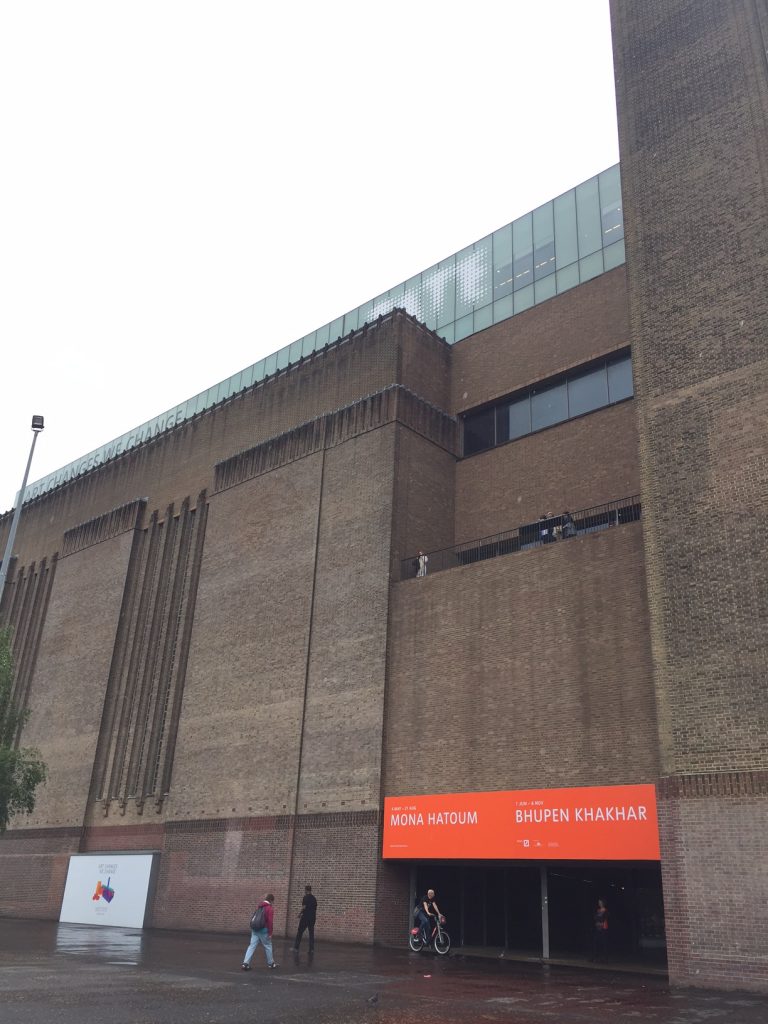 All images Lee Sharrock
Yesterday Tate Modern will open the doors to their new extension, a temple to Brutalist architecture with vast concrete galleries and sweeping staircases designed to transport the anticipated hordes of art-lovers on a globe-trotting journey through contemporary art. Tate Modern first opened its doors in 2000, fast forward 16 years and the collection on display at the new Switch House building is far more diverse and international, the result of a focused international acquisition programme that reflects the increased diversity and globalisation of our society. On display in the new Switch House, and the existing Boiler House, are 800 works by more than 300 artists from around the world, including countries formerly excluded from the international art world lexicon, such as Sudan, Sri Lanka and Lebanon.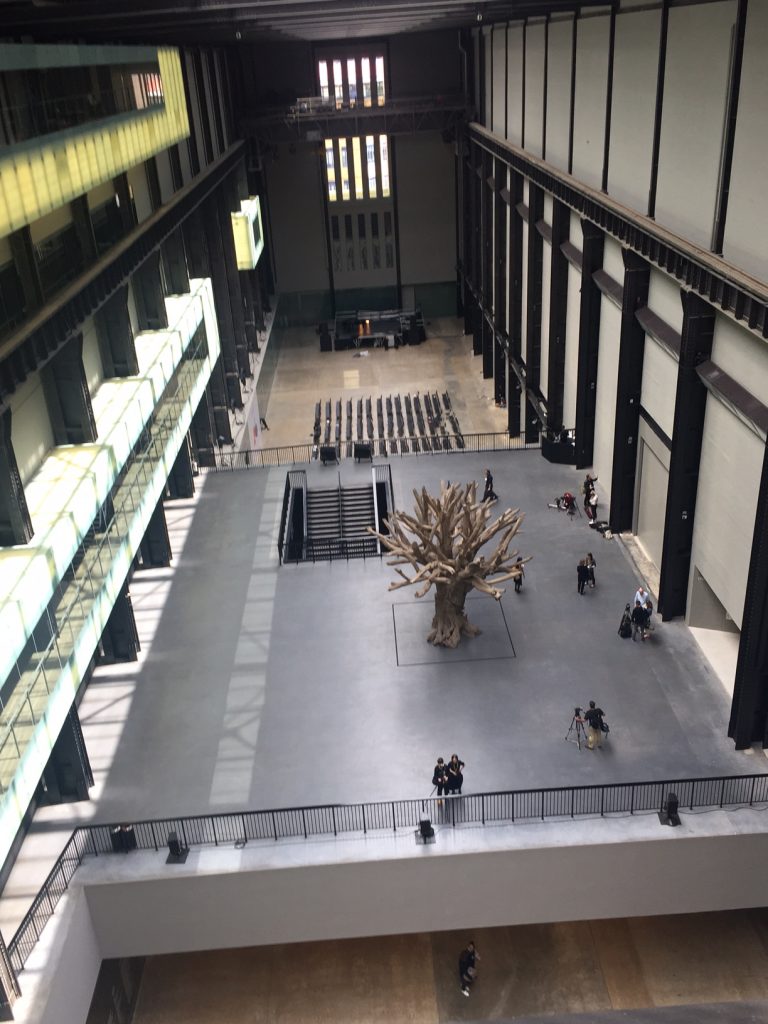 The imposing Switch House occupies 10 storey's, comprised of 3 floors of galleries, a cafe, restaurant, members room, and the piece de resistance – a terrace on the 10th Floor from where visitors can enjoy a 360 view of London. Switch House is connected to the existing Tate Modern by a bridge, which overlooks the sweeping panorama of the Turbine Hall, where Ai WeiWei's 22ft sculpture created from dead trees, holds its own in the same space he filled with millions of porcelain sunflower seeds in 2010.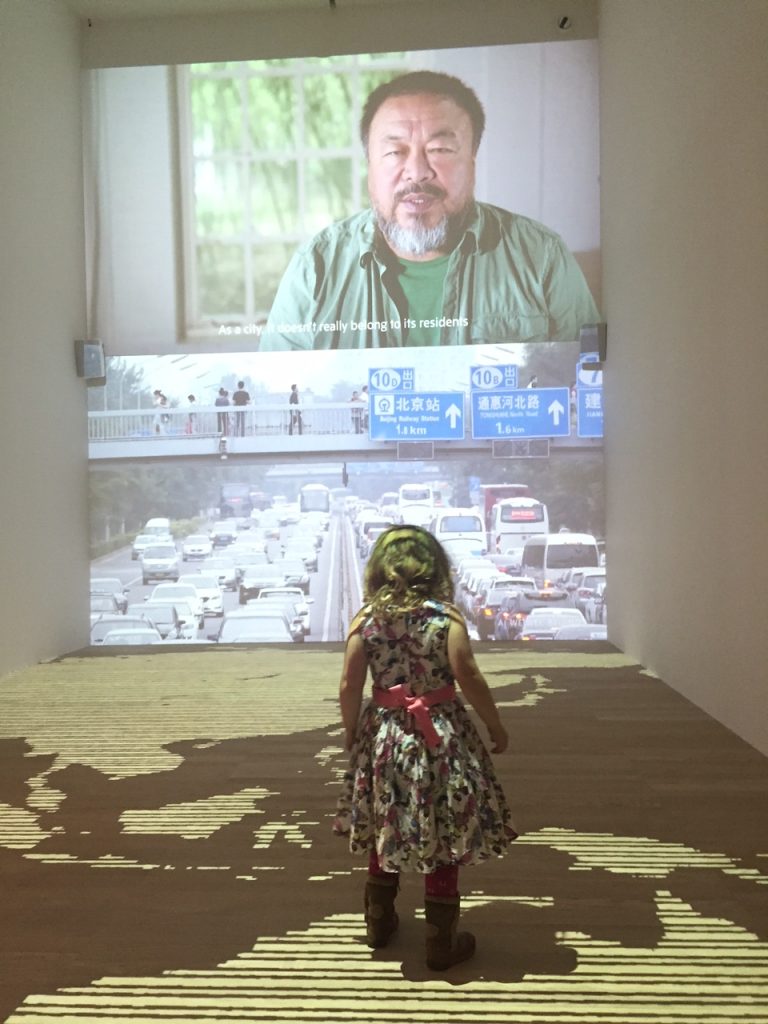 Ai Weiwei is also featured in the new extension, where his film of Beijing is screening with video art from India. An 8-screen film installation by Thai video artist Apichatpong Weerasethakul can be found in the Switch House, and 'TateShots', a series of filmed artist interviews featuring Turner Prize nominee Marvin Gaye Chetwynd demonstrate a love of film in the new extension.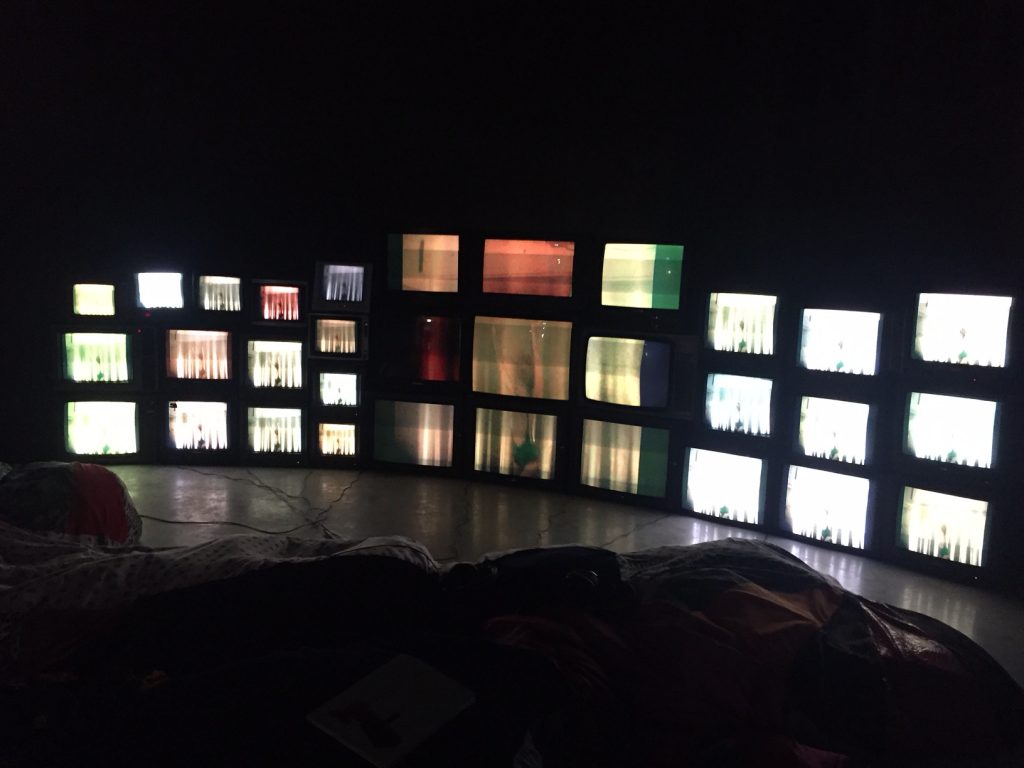 Much of the art is inviting and tactile, such as French-Algerian artist Kader Attia's replication of Ghardai (a town in Algeria) from 300kg of couscous, juxtaposed with Lebanese Marwan Rechmaoui's impressive rubber map of Beirut which visitors are invited to walk on.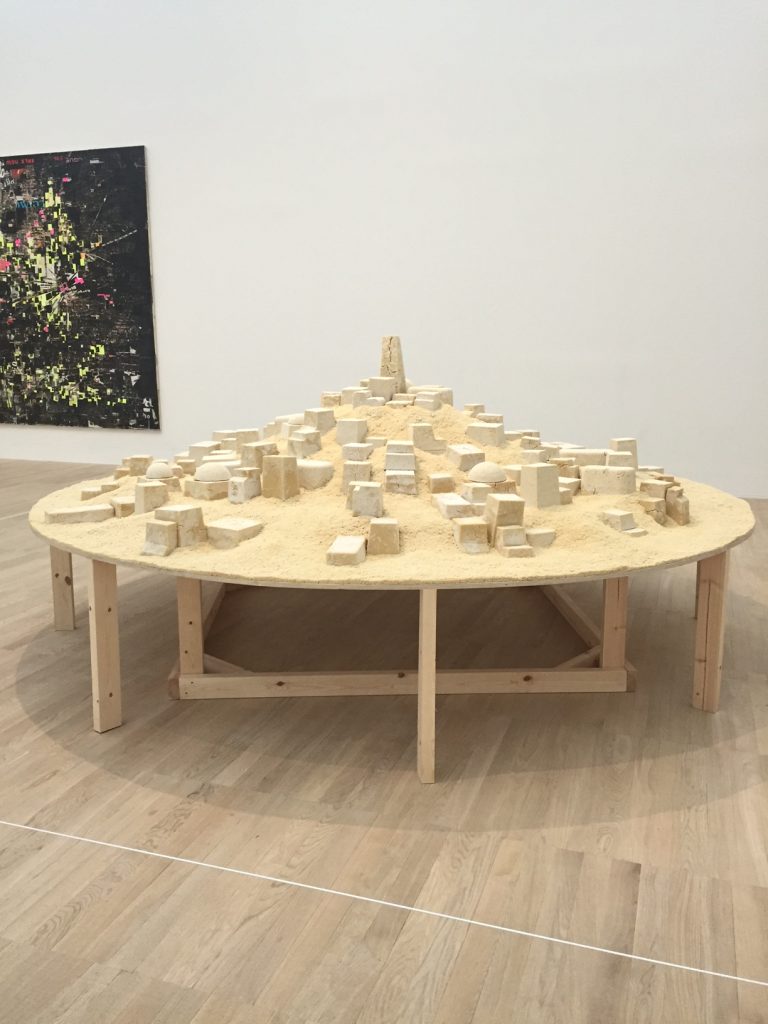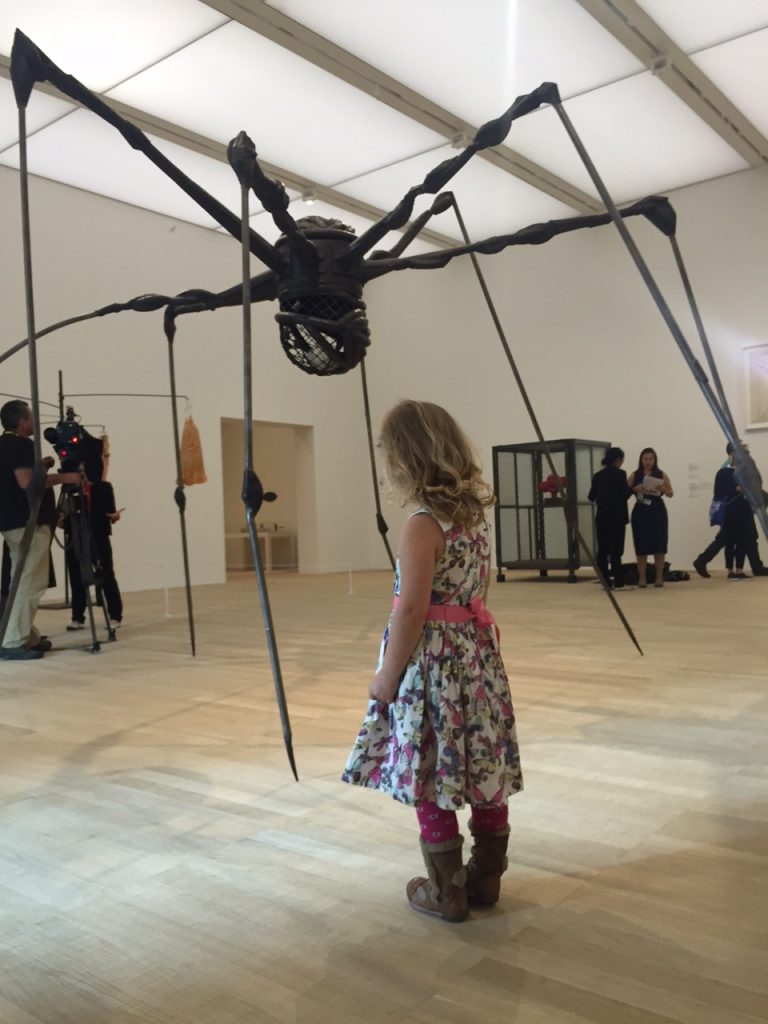 From 17 June, visitors to the Artist Rooms of the new Tate Modern will also be able to see an exhibition of work by the formidable Louise Bourgeois, whose giant spider installation 'I Do, I Undo, I Redo' was the first commission to grace the now iconic Turbine Hall. A smaller version of her Turbine Hall spider inhabits the Artist Rooms, and lends a thoughtful synchronicity to the new Tate Modern by bringing the cycle full circle from 2000 to the present day.
Architects Herzog & de Meuron, who were responsible for the successful conversion of a derelict power station into the existing Behemoth that is Tate Modern, have come up trumps again with this new conversion upon a group of underground tanks, which increases the size of the gallery's by 60%, and promises to build on the legacy of Tate Modern. Iconic graphic artist Peter Saville has created a colourful modernist design for the new Tate. Speeches at the press launch by Mayor of London Sadiq Khan, and Culture Minister Ed Vaizey, demonstrate the cultural importance of Tate Modern, which since it's birth in 2000 has revolutionized and democratized contemporary art, and with the new extension hopes to globalize it.
In celebration of the opening, Tate Modern will open its doors until 10pm each evening next weekend, with a series of special events including film screenings, and a performance of a specially-commissioned choral work by Peter Liversidge, featuring 500 community choir singers.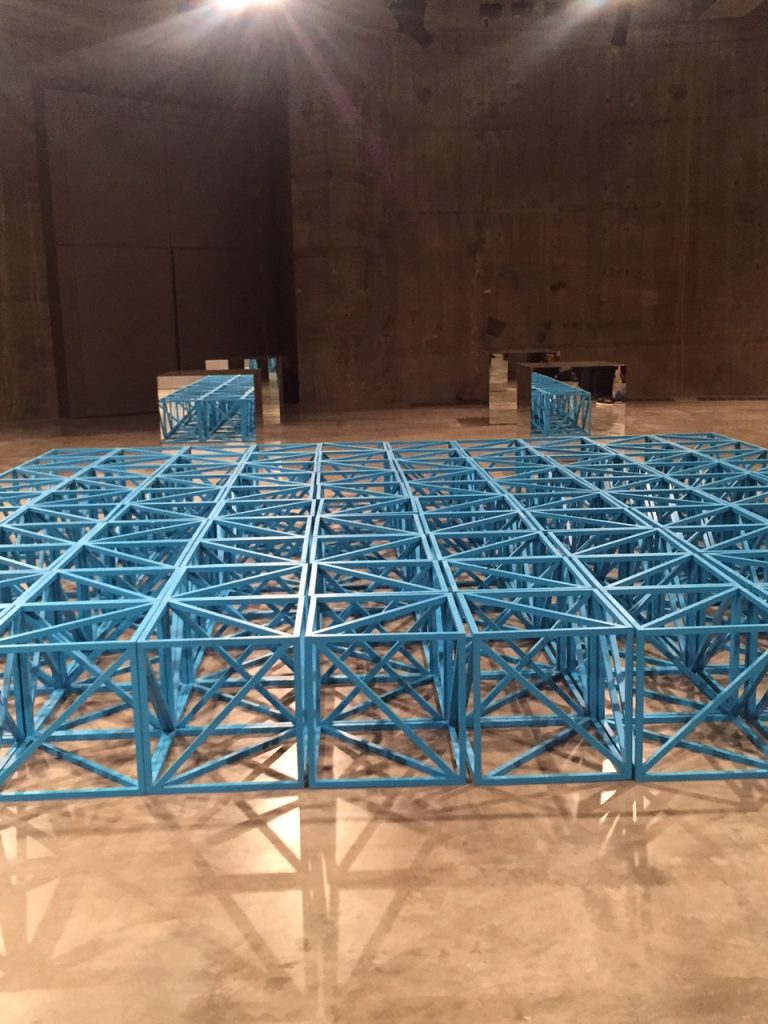 Categories
Tags