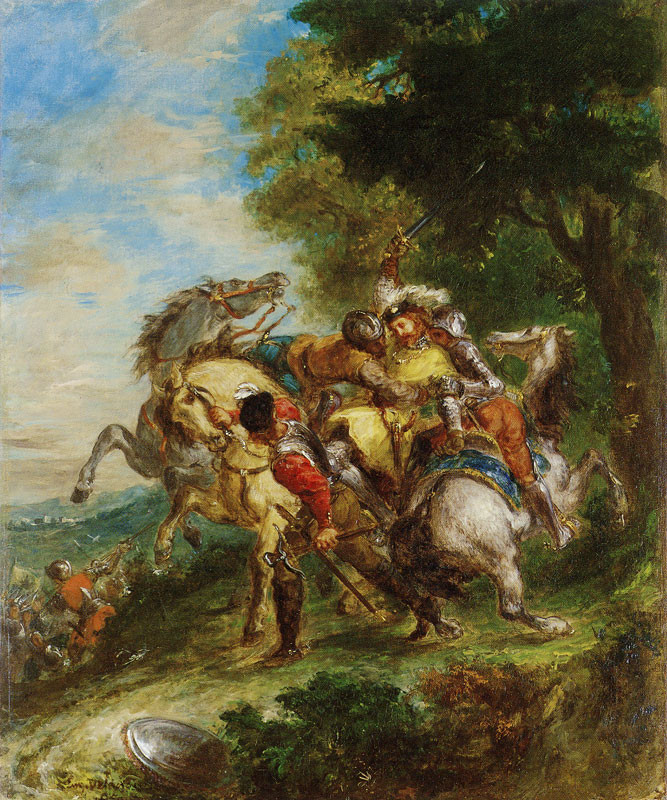 Eugène Delacroix: 'Weislingen Captured by Goetz's Men', 1853 – oil on canvas, 74 x 61 cm
Even by my standards, which I admit are a little crazy, I saw a lot of art in the week ending 5 May, visiting 80-odd galleries in Berlin, including most of the 54 which opened in sync for the admirable Berlin Art Weekend, plus 20 in London. So an interesting test is to ask: what comes instantly to mind, thinking back? Two works of conflict are first. The Delacroix show at the National Gallery has been roundly criticised for not including any of his large scale works and only a small proportion of Delacroix, whatever the size. I'm always more interested in what is in a show, and 'Delacroix and the Rise of Modern Art' (hurry – to 22 May) is chock-a-block with great paintings, including some outstanding, if small, examples by the man himself. 'Weislingen Captured by Goetz's Men' creates a rotating three horse maelstrom of colour which confirms him as the finest ever painter of battle action: it looks like chaos, as it should, but there's control in there too. Meanwhile in Berlin, Martin Honert creates an war memory at Berlin's Johnen Gallery in one of three typically hallucinatory reconstructions of his childhood experiences through the sculptural imitation of photographic effects. 'VSG-Gruppe', 2015-16, is a 3D version of a 1956 black and white photograph of a sports club for the maimed, its grainy grey-glazed look enhanced by the incorporation of sand as it stands in for the ongoing social impact of World War II.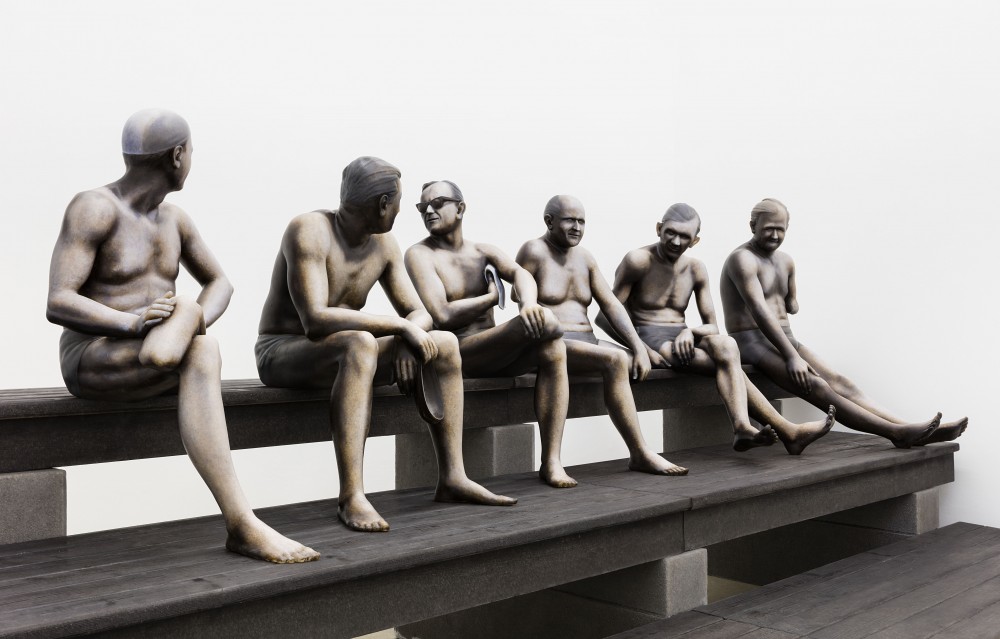 Martin Honert: 'VSG-Gruppe', 2015-2016, polyurethane, sand, wood, oil paint, 220 x 560 x 200 cm

Most days art Critic Paul Carey-Kent spends hours on the train, traveling between his home in Southampton and his day job in London. Could he, we asked, jot down whatever came into his head?
Categories
Tags