An exhibition of artworks by the artist known as Banksy, including original paintings, prints, sculptures and rare objects from international private collections, many of which have never been seen publically before, will go on display for the first time in Rome's prestigious Fondazione Terzo Pilastro from 24th May – 4th September 2016.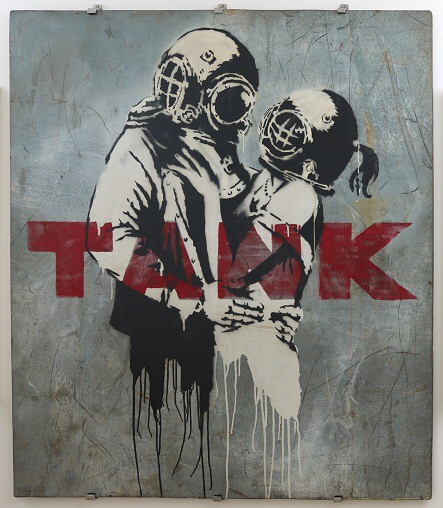 The Folco Collection
This is the first time that the public will be able to see such a vast collection of original work by the artist known as Banksy, spanning his entire career, in a curated museum exhibition. With unique paintings and rare pieces brought together from international private collections from around the world, this is a groundbreaking achievement in terms of the format, scope and sheer scale of the body of work being exhibited.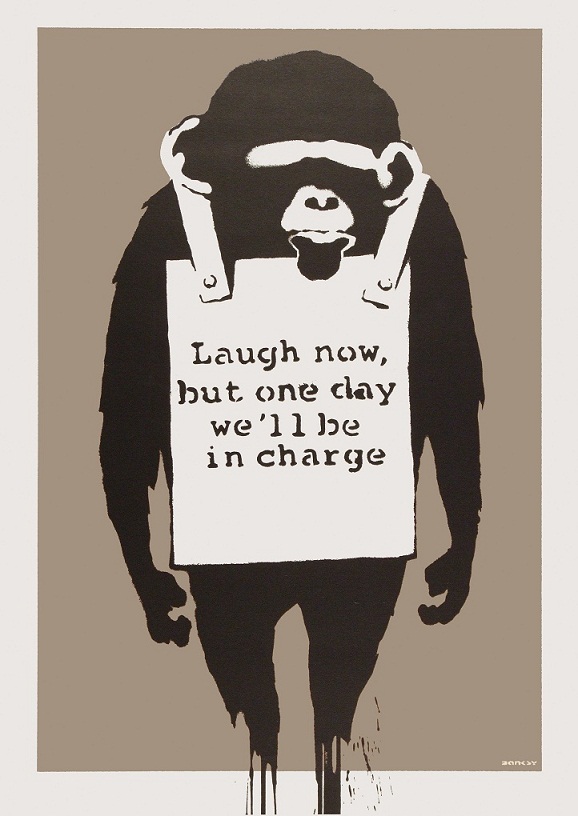 War, Capitalism & Liberty will feature an extensive body of work from private international collections and examine how social and political events are viewed through the irreverent wit and artistic skill that encapsulates the career of the artist known as Banksy – from his black and white stenciled sandwich board-wearing monkeys declaring 'Laugh now but one day we'll be in charge' to the unsettling image of 'Kids on Guns'.
Acoris Andipa, the exhibitions co-curator commented:
"This is the largest collection of work by the artist known as Banksy, a corpus of over 120 works including sculptures, stencils, and other artistic expressions, all strictly from private collectors and, therefore, absolutely not removed from the street. The work critically examines contemporary issues of war, consumerism and politics, and this is the first time a major collection of artwork by the artist, now considered the world's best street artist, has been curated from private international collectors by an independent and important museum."
www.warcapitalismandliberty.org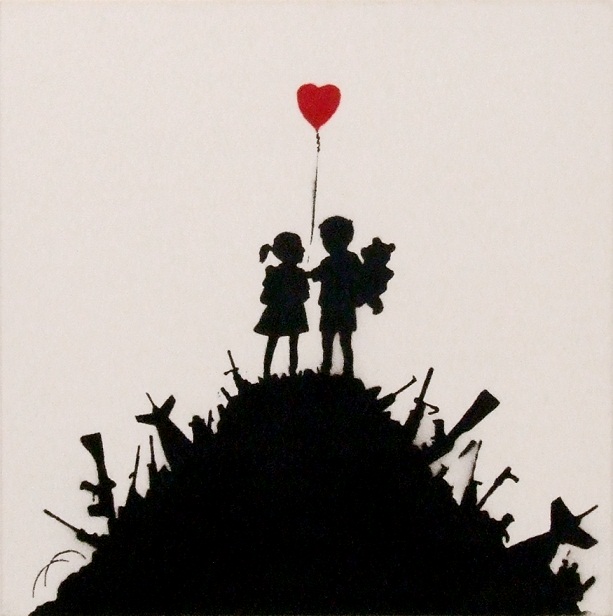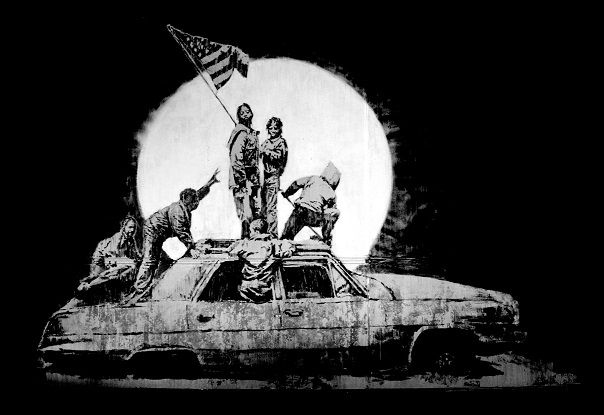 About Mark Westall