The show titled: New York / Rome Minimalism/Arte Povera is curated by Lorenzo Belenguer and will take place at Le Dame Gallery in Regent's Park, London, from today  6th of May to the 3rd of June.
It is an invitation to explore the strong links between Rome and New York in the 60s as a starting point, how they influenced each other and how prevalent they are today in Contemporary Art. The influential YBA, Gavin Turk, leads a selection of six artists from Britain, Israel, Spain and Croatia to demonstrate that both movements are still very current in art making today.
Wall Installation by Cedric Christie. Photograph by www.PaulTucker.co.uk Courtesy the artist, the photograher and Flowers Gallery.
A minimalistic aesthetic has always fascinated artists. But it is in the 60s when a movement, Minimalism, was developed as a reaction to the Abstract Expressionism in vogue in those years. Around the same time, the term Arte Povera was coined by the art critic Germano Celant, literally meaning "poor art", because of its use of everyday or "poor" materials. It also started as a reaction to abstract painting. However the production process is very different in both movements. Minimalism favours industrial manufacturing while Arte Povera assembles daily objects, both following a rigorous intellectual process and aiming for a basic, and perhaps spiritual, presentation of ideas.
Contemporary Minimalism is a fusion of many movements. Nowadays artists feel free from the corset of manifestos from the last century and pick and choose as they wish. A selection of six artists demonstrates that Minimalism can also be presented as art in movement, or kinetically, in the contribution of Gavin Turk; as photojournalism of an island destroyed after the recent war in the Balkans; as Surrealism with basic colouring. Or just as an artwork where the terms Minimalism and Arte Povera can be interchanged.
Box #6 by Lorenzo Belenguer. Courtesy the artist.
Belenguer, the curator and one of the exhibiting artists, says:
"The 60s produced some of the most innovative movements in Art History and I find Minimalism and Arte Povera rather unique. Based in two different cities in two different continents, a strong dialogue between both took place. I would like to present this show as a starting point of future projects with works by Serra, Judd, Flavin, Pistoletto, Andre, Penone, Merz, Kounellis, etc, shown alongside contemporary artists such as the ones introduced in this exhibition. A dialogue in the making."
Lingus White (close-up) by Ayelet Amrani Navon. Courtesy the artist.
Cristina Cellini Antonini, co-director with Chiara Canal of Le Dame gallery, adds:
"As someone born in Rome, I have always been aware of the strong dialogue between Rome and New York since many Italians emigrated there in the 50s and 60s. I am pleased that the movements originated in that decade, Arte Povera and Minimalism, are still very influential in today's artists. Artists of the calibre of Gavin Turk will exhibit alongside a very interesting roster of up and coming artists and we are proud to facilitate this project."
List of artists:
Gavin Turk, Ayelet Amrani Navon, Vanya Balogh, Lorenzo Belenguer, Cedric Christie and Eva Raboso.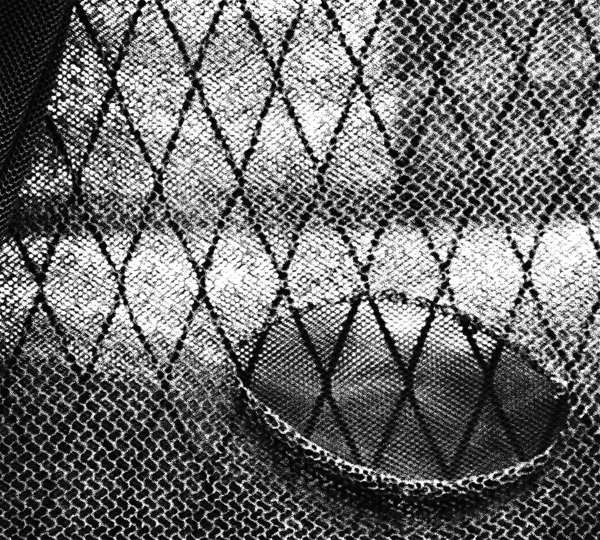 nets1booksize by Vanya Balogh. Courtesy the artist.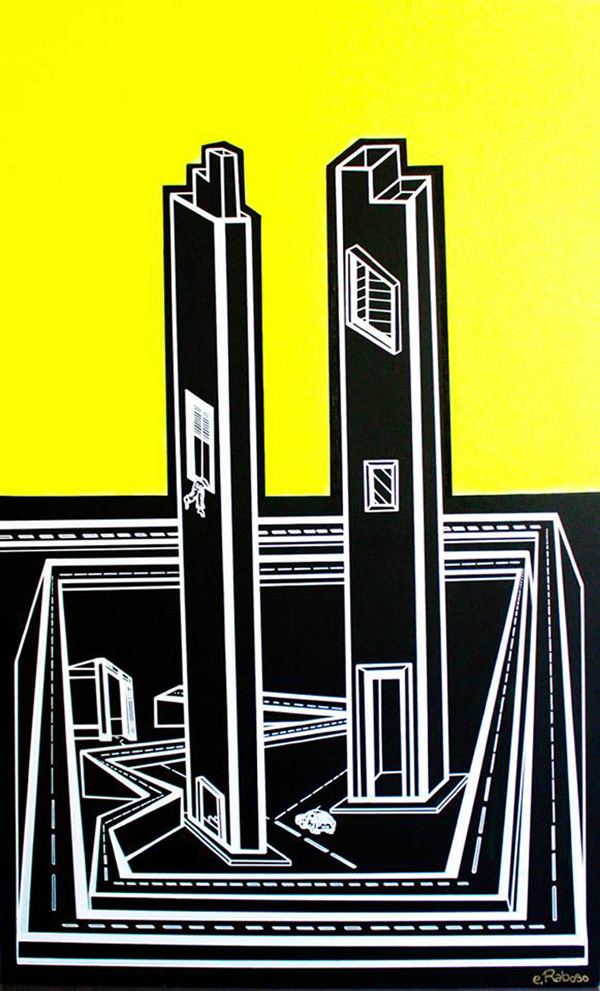 Urban Vertical by Eva Raboso
Categories
Tags