Try and catch John Marchant Gallery's group show Then Me at Eagle Gallery.

Gilda Mautone Balance Head, 2013
Chromatography (or Colour Writing) is the extraction of compound elements from a mixture by means of separation. Then Me uses a similar technique to expose base elements, to delve into our pleasure in mark-making and colour, by means of a grouping of art from a multiplicity of places and practices. Like a visual manifestation of Morton Feldman's sound work, bright little explosions of colour abound in Then Me.
Artists appearing: Harry Adams (UK)
Martin Erik Andersen (DK)
Hernan Ardila (CO)
Paulina Carrasco Arroyo (CL)
Fabrice Cazenave (FR)
Alison McKenna (UK)
Gilda Mautone (IT)
Suzanne O'Haire (UK)
Fabrice Cazenave's (b. 1975 France) work Sliders 17 (2015) appears to be a happy accident but is of course the result of careful collection and arrangement of chance materials, whilst the installed carpet work Lumen displays a gorgeous seeping colour bloom.
Alison McKenna's (b. 1970 UK) paintings are seemingly as random, though harnessing the tensions inherent in fast, expressive mark making and colour arrangement and rearrangement – the intuitive action of the artist looking for balance, harmony and energy.
Martin Erik Andersen's (b. 1964 Denmark) sculpture Alchemilla Mollis – Don't look Now (2016) can similarly be seen by a casual glance as a grouping of random elements, but this Danish Royal Academician is utilising his familiarity with a specific register of materials – steel plate, wire, weaving, ceramics – to elicit enquiry and response. A more playful yet urgent use of colour and materials is inherent in Gilda Mautone's (b. 1974 Italy) constructions, whereas Hernan Ardila's (b. 1964 Colombia) works on paper and wall-based sculptures radiate harmonic clarity and balance.
Then Me also includes nominally figurative work by Harry Adams (b. 1965 UK) and Paulina Arroyo (b. 1982 Chile). Neither are interested in explicit reproduction but rather a parallel objective of conveying diverse energies – here respectively in a large 'Blake on meds'* landscape by Adams and a series of rapidly executed visual veves from the Other Side by Arroyo.
Then Me is the first in a series of appearances by John Marchant Gallery at the Eagle Gallery, London.
*writer's description
Then Me – a group show in association with the Emma Hill/Eagle Gallery 159 Farringdon Rd, London EC1R 3AL
On until Saturday 16th April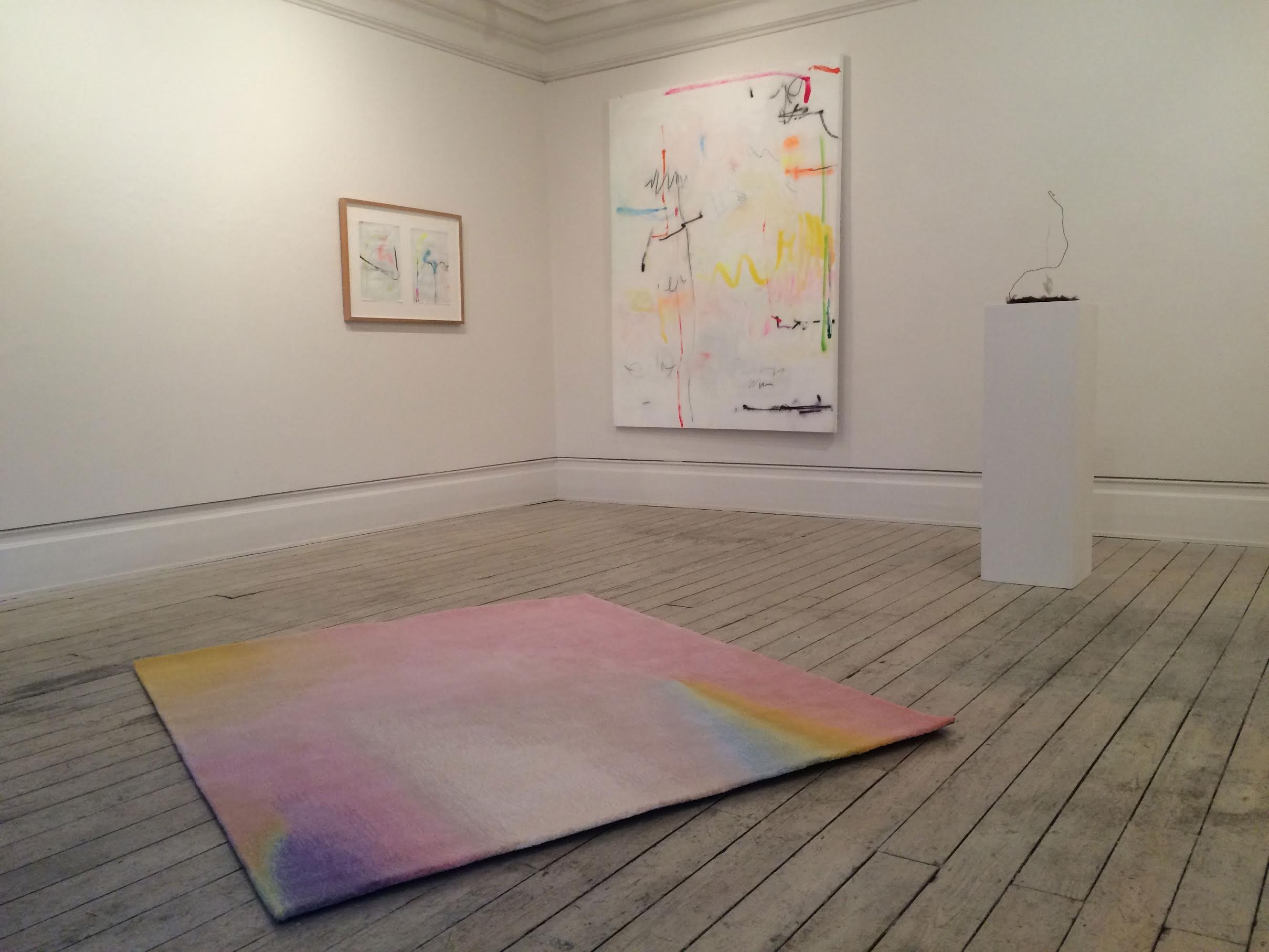 Categories
Tags