Francesca Woodman, 'Self-Deceit # 1', Rome, 1978
It's an old debate: does the biography of the artist get in the way of the art, or enhance it?
Betty Woodman's ceramic-driven exhibition at the ICA (Theatre of the Domestic to April 10th) is full of wit and vim, especially when it pitches painting and crockery together to muddle the boundaries between fine art and decoration, and – should the paradox make sense – between real vases and their ceramic depictions. It's hard not to be more struck by the biographical, though: that she had her first retrospective nine years ago at 76, whereas her photographer daughter Francesca killed herself in 1981 at 22 and is, of course, long since canonical. I drift back to seeing the tremendous 'On Being an Angel' at Foam, Amsterdam earlier this year and suspect myself of thinking the wrong thoughts. Maybe these things are better left in the implied biography of the work: the German artist Knop Ferro makes delicate drawings in space out of trembling rods which catch a space somewhere between Alexander Calder and Jesús Rafael Soto – and he seems a most affable man… But an early work in his show at Maddox Arts ('Gravity' to 14th May) is of paper slashed with a knife. Suddenly the way those rods slice through the air takes on new undertones, and I start to wonder if the young Ferro was an underground enforcer. Actually he spent the 80's as a playwright and actor in a Zurich based performance theatre, which makes just as much sense.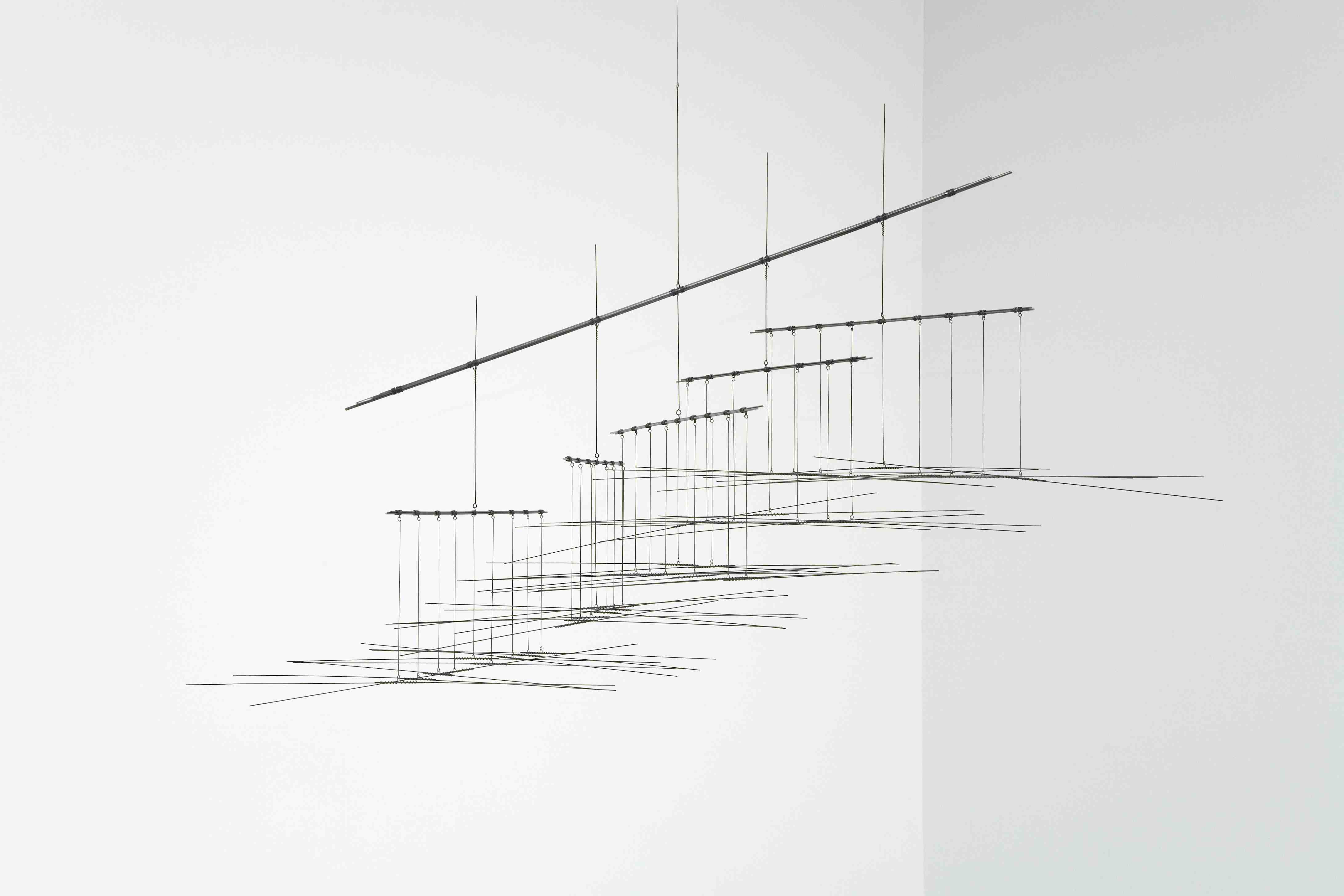 Knopp Ferro: '20:28′, 2010 – iron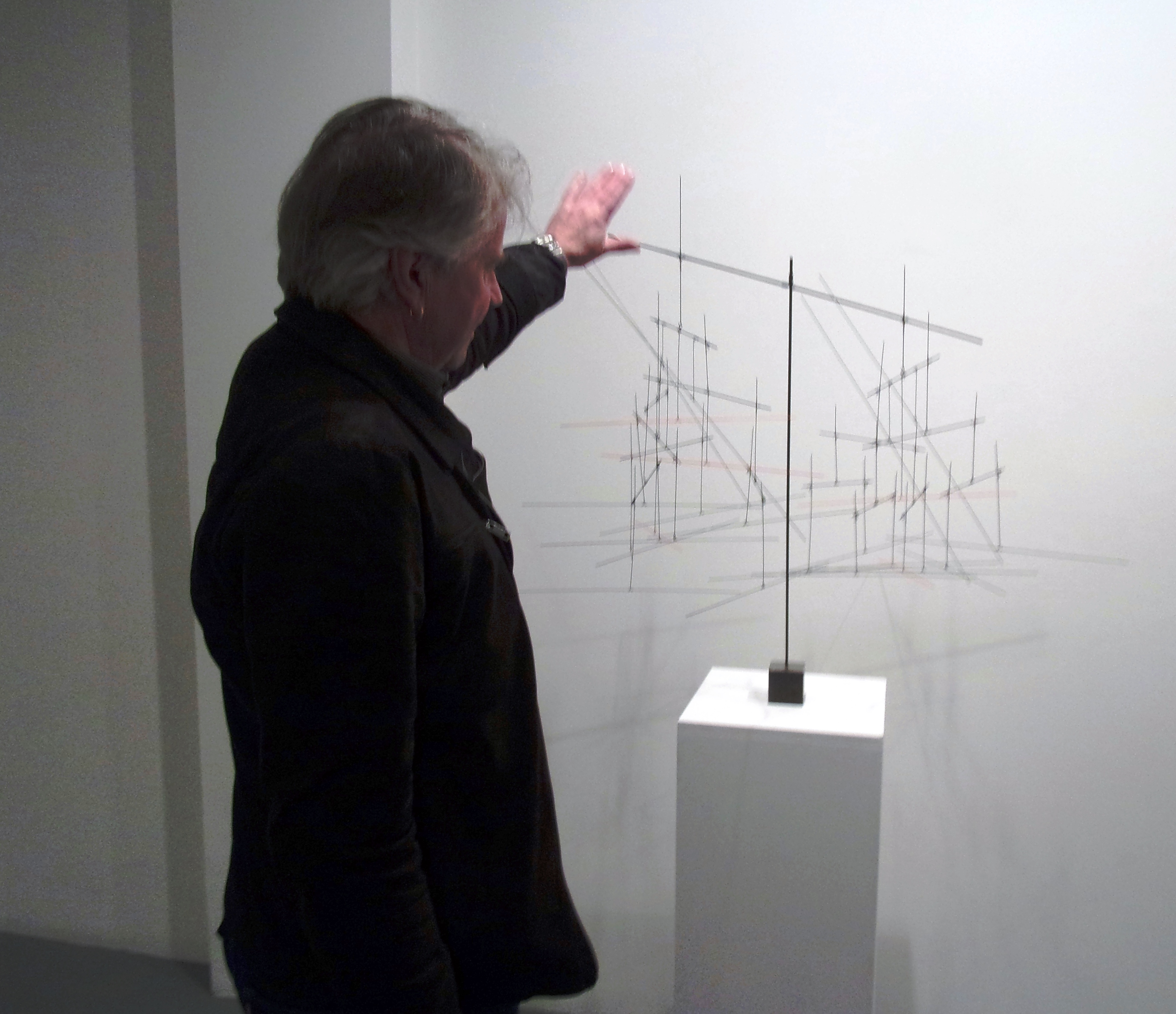 Knop Ferro sets a sculpture in gentle motion, a task he reserves to himself!
Most days art Critic Paul Carey-Kent spends hours on the train, traveling between his home in Southampton and his day job in London. Could he, we asked, jot down whatever came into his head?
Categories
Tags