FAD caught up with London gallery Chalie Smith ahead of their showing of German artist Florian Heinke as a gallery artist alongside Gavin Nolan at VOLTA NY
1 Is this your first time at Volta NY?
No this will be the fourth year that I've shown at Volta NY so I'm looking forward to seeing friends and meeting new ones.
2 Who are you showing and what will they be presenting?
I'm presenting a double solo. We will introduce German artist Florian Heinke as a gallery artist alongside Gavin Nolan from the UK. Heinke's paintings are made only from black and Nolan's are near monochromatic so it should be a really good dynamic. Both are technical, figurative painters and both are interested in big human themes. It will be a seductive and challenging booth.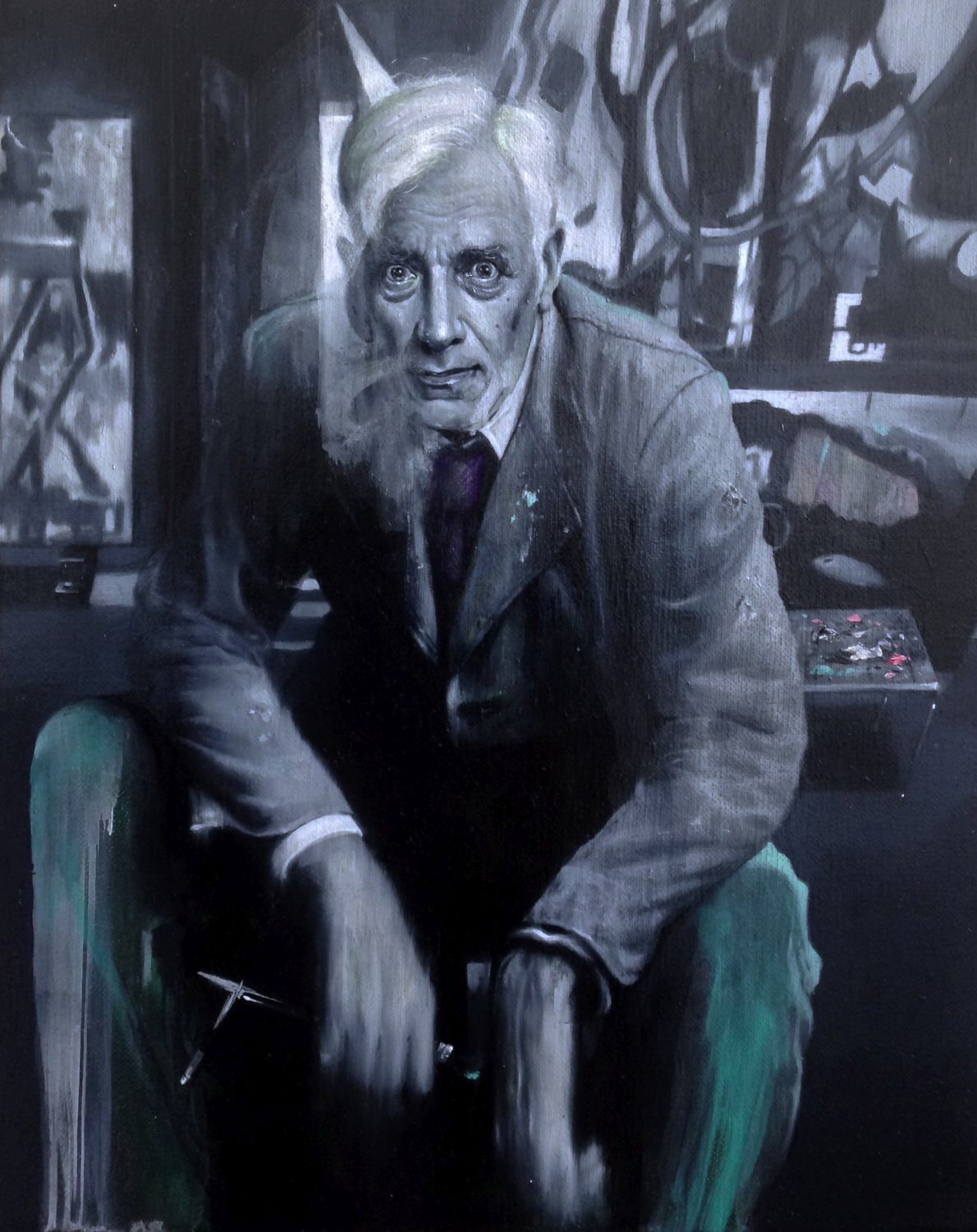 3 How long has it taken to plan /put together a stand for Volta?
I tend to start thinking about who I'm showing before the previous fair, so over a year in advance. And of course the artists need time to make the work. Volta NY is exciting as its solo or double solo booths only, so I have to think about how I cycle through my gallery artists and how the presentation coincides with gallery shows. Logistically I guess we start about three months in advance with shipping etc. and then things hot up the closer we get.
4 What will be success for you?
A sell out booth for both artists.
5 Will you be going anywhere else when in New York?
It will all be about art and eating. I'll see Armory and Pulse for sure; probably the MOMA; some gallery openings; and dinners with collectors and other gallerists. I always try to take in Balthazar when I'm in New York and will probably hit Soho House at some point.
Charlie Smith London Gallery Booth B10
VOLTA NY ny.voltashow.com
About The Artists
Florian Heinke is a contemporary German artist. Born in Frankfurt am Main in 1981, he was educated at Johannes Gutenberg University Mainz and Städelschule, Frankfurt. Heinke is represented in three countries and has exhibited globally. His work is housed in numerous prominent private collections.
Heinke is known for his distinctive monochromatic paintings where he paints with only one colour: black. Expertly using subtle shifts in tonality and application, Heinke makes as much use of the raw, unprimed canvas as he does the painted form. Light emanates from the untouched ground as figure, landscape and text are built from light and dark, positive and negative.
Heinke's canvases investigate contemporary and modern politics; popular culture; celebrity; glamour; beauty and decay. He is known for aggressive statements and uncompromising subject matter that is underpinned by the poetic and contemplative. Heinke seduces the audience with adroitly sourced imagery and idiosyncratic slogans in English and German that immediately impact upon the viewer, but which also provide a gateway into a complex, ironic, individualist worldview
His recurring term 'Paradise Overdosed' can be considered an overriding theme within his practice. Heinke might be seen to celebrate his subjects, or perhaps more appropriately he can be read as a commentator who is asking us to ask what lies beneath, or after. Going further, Heinke's compositions contain juxtapositions – set up during his initial process of assembling collages – that question reality, or suggest unreality, or vice versa.
His recent and ongoing series 'When Time Sleeps' invites us into an imaginative world of loss and longing. Mostly female protagonists are located in luxuriant interiors, caught in an enchanted moment, dreamlike and meditative. This still point suggests a narrative, a before and after, an event that might, or can, or did happen. The artist himself, like his subjects, offers us a glimpse of time and place before retreating into the nothingness.
charliesmithlondon.com/florian-heinke/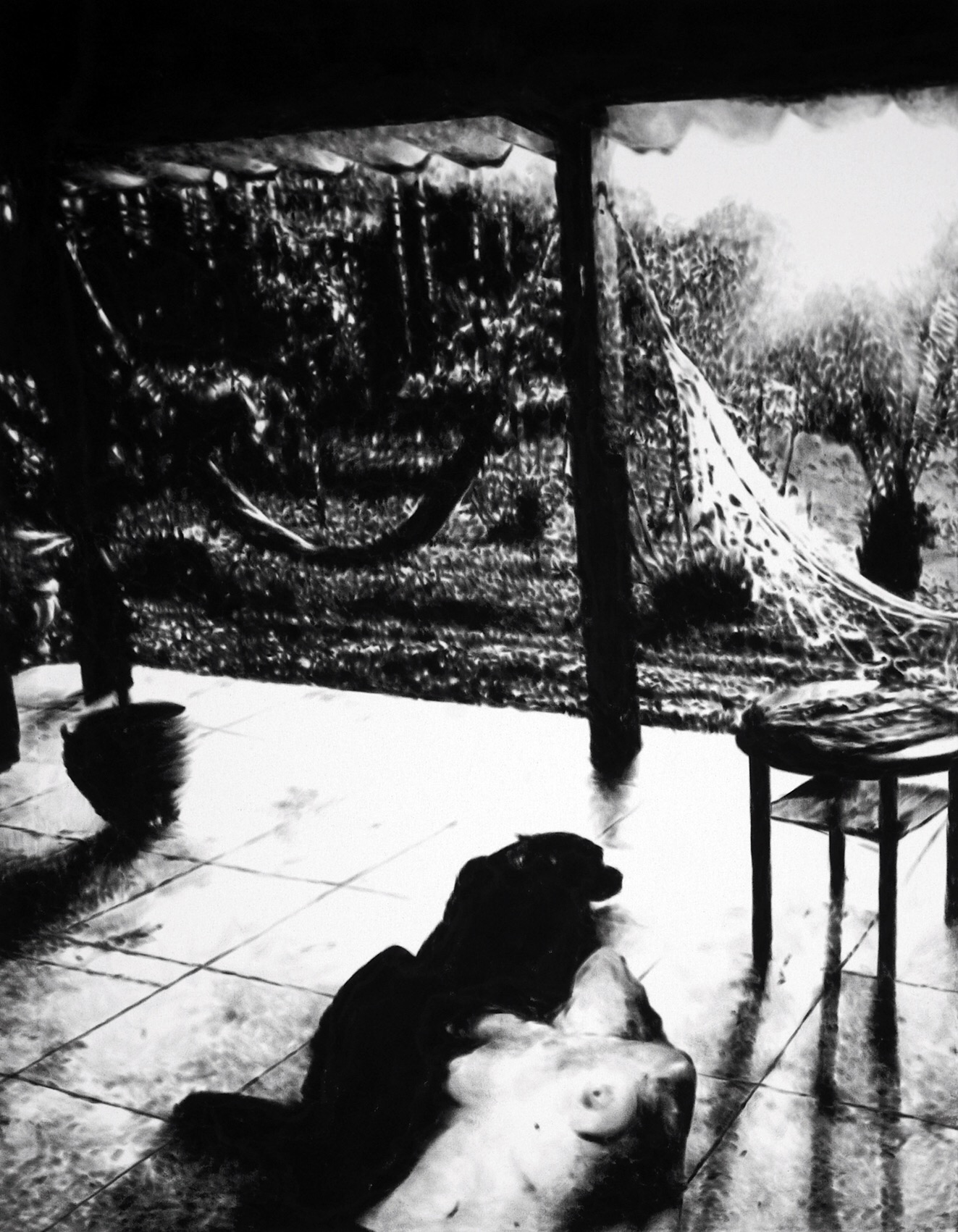 Gavin Nolan is a contemporary Welsh artist. Born in Aberdare, he was educated at Loughborough University and Royal Academy Schools, London. After graduating from the RA he went on to become one of the founding members of Rockwell Gallery in Hackney, London, which was from 2002-2007 an influential artists' run space. He has had solo exhibitions in London and Los Angeles and continues to show internationally. His work is housed in prominent private collections globally.
Nolan's recent paintings depict versions of historical figures. Combining hyper-realism with materially abstract painting, the work reveals the heroic and fragile nature of his subjects and meditates on language, legacy and obsolescence. Focusing on figures found towards the fringes of society, Nolan's current work examines his own relationship with the past. His interest in the inception of political, cultural and intellectual movements leads to an examination of their subsequent effects; and the echoes of an individual's thoughts and actions that have moulded civilisation. The non-linear appreciation of time afforded to us through the liminal space of painting allows Nolan to reinterpret historical facts, half-truths and lies, presenting them to the viewer simultaneously.
Pictorial content, abstraction and language vie for supremacy where the hyper-real masquerades as fact and the abstract plays the role of the unknown or intangible. Nolan asserts via painterly language that truth is elusive and information is filtered or deliberately skewed. Engaging with this slippage, Nolan searches out new myths, new traditions and reveals an alternative version of events where history's winners and losers are not clearly defined. The painting as object becomes its own peculiar, temporal fact.
Referencing his own early work, the figures inhabiting his recent paintings are phantasmal or undead; haunting our present, and fading in and out of being. By imagining characteristics and simultaneously projecting himself onto his subjects, the paintings in themselves might be considered a mirror, and we the audience find ourselves between two mirrors infinitely reflecting each other: the painter and the painting. This projection, or indeed the absorption of others into oneself, is revealing but also affirms that while elements of an artist's life and work are universal, there is also much that is fleeting and fugitive.
charliesmithlondon.com/gavin-nolan/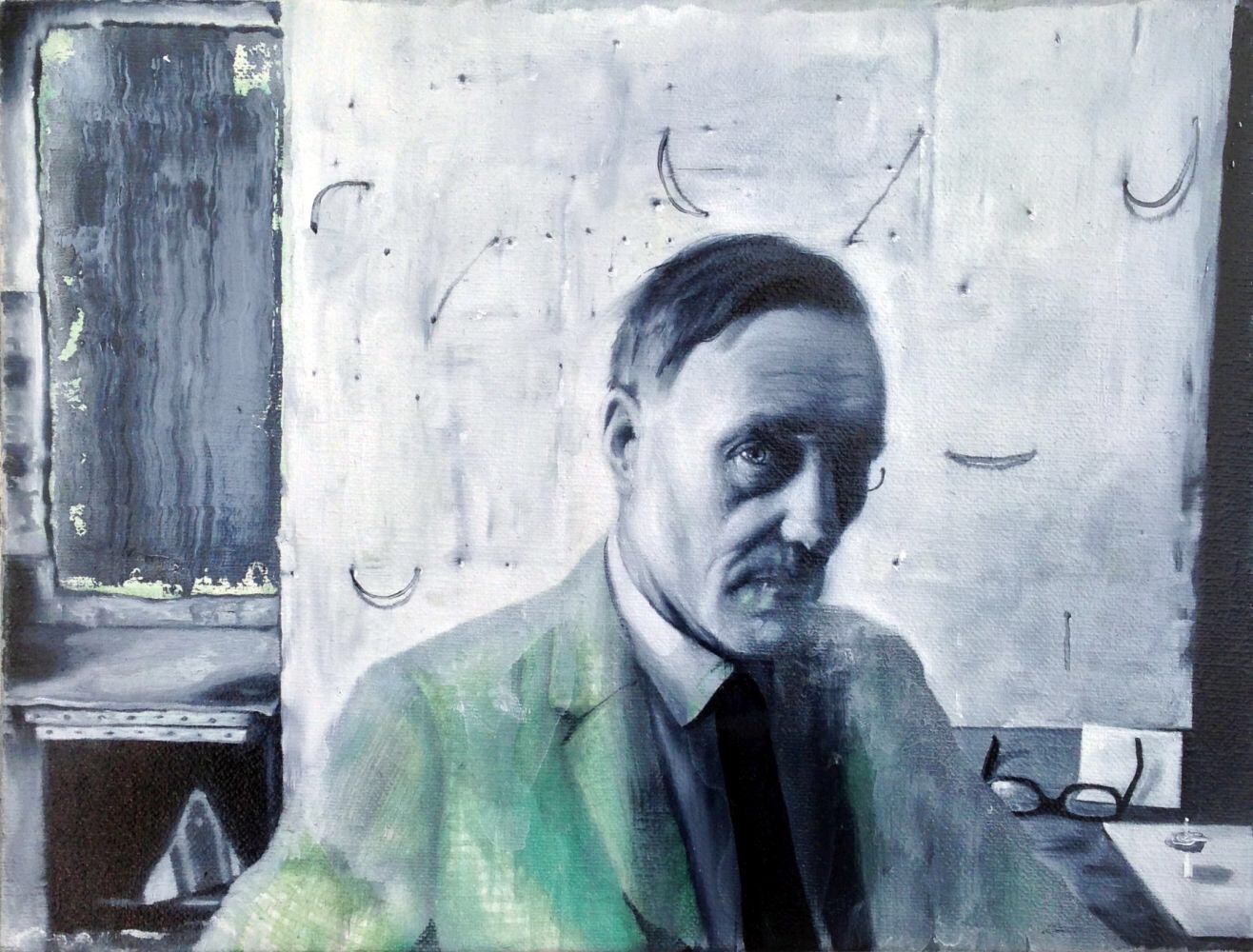 Categories
Tags