FAD caught up with Diana Campbell Betancourt (Artistic Director of The Dhaka Art Summit) while she was at Frieze to ask her about the art summit she runs which attracts over 130,000 visitors to Dhaka in Bangladesh and opens next month running from February 5th- 8th.

Diana Campbell Betancourt
1 The Dhaka Art Summit is presented by The Samdani Art Foundation, can you give us some background on the Foundation.
Founded by Nadia and Rajeeb Samdani, The Samdani Art Foundation is a private trust based in Dhaka, Bangladesh that aims to increase artistic engagement between Bangladesh and the rest of the world. It collaborates with the Bangladeshi government through official partnerships with the Bangladesh Shilpakala Academy, the country's main state-sponsored national cultural center and also runs educational lectures and workshops with the Faculty of Fine Arts, Dhaka University.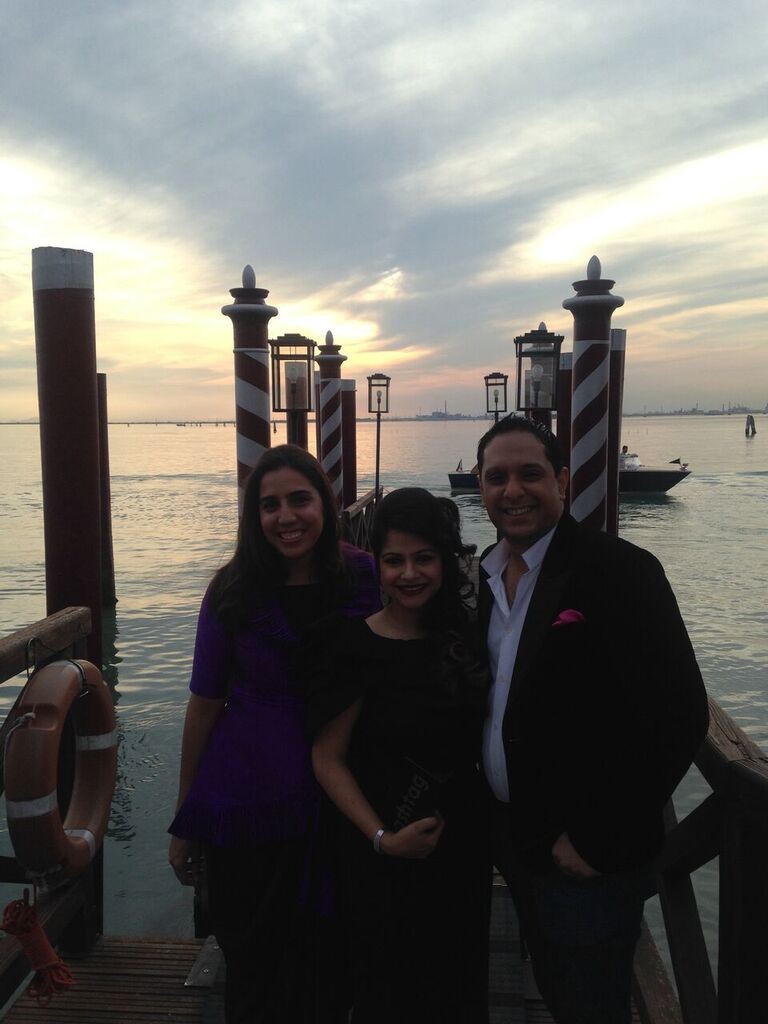 Nadia and Rajeeb Samdani with Diana Campbell Betancourt
The Samdani Art Foundation has also supported international institutions and exhibitions, such as the Kunsthalle Basel, the 2nd Kochi Biennale, and the 56th International Art Exhibition of la Biennale di Venezia. It is, however, not a grant making body and generally works with curatorial collaborations on an institutional level. The Foundation is currently supporting curators from the Tate Modern, Centre Pompidou, Kunsthalle Zurich, Guggenheim, Rubin Museum, Asia Art Archive, and many others to travel to the region for their research and to develop exhibitions geared towards South Asian audiences.
I work as the Artistic Director of the foundation and the Chief Curator of the Dhaka Art Summit, which is what the Foundation is most known for. Nadia and Rajeeb Samdani founded the Summit and came up with this brilliant idea to have a South Asia focused non-profit platform. Part of the brilliance of their strategy is that they do not influence content in the Artistic Programme, which I am fully in charge of with a brilliant group of guest curators – which makes us very unique because finances do not affect the selection process for the programme. In a world where people cater to sponsors and visitor numbers – this special aspect of the summit makes us very unique.
2 Why have you chosen to call the event a Summit as opposed to a fair?
The Dhaka Art Summit is not an art fair, it is an exclusively non-commercial & curated platform for South Asian Art, a completely free event with an expanded program that includes different art and architecture exhibitions, an experimental writing initiative, a performance pavilion, a film, a talks program and more. No income generated from the Summit goes to the Samdani Art Foundation or the Samdani family.
It is important to note that DAS is also not a biennial (although the Dhaka Art Summit does take place every two years, it is purely for organisational and logistical purposes), but a free, not-for-profit, four-day festival for South Asian Art with such a diverse programme. We feel that "research-platform" best describes the Summit.
3 What objective does the summit have? What would it like to achieve?
The Dhaka Art Summit is a pioneering research and exhibition platform for South Asian art, bringing together art and ideas from South Asia and the world. It has successfully worked to expand interest in art from South Asia, in particular, looking beyond nationalism to focus on shared and cosmopolitan histories across the region, as culture knows no physical border.
Dhaka Art Summit is a generative space, and we want people to come and see something new and works created in Bangladesh and for South Asian art to be experienced elsewhere. As DAS is not a collection-building summit, the commissioned works belong to the artist.
We also want to contextualize Contemporary South Asian art within a historical framework and make room for outliers in this edition of DAS and expand the idea of what a regional exhibition can be. This can be seen with the new exhibition, Rewind, with artists such as Bagyi Aung Soe and Germaine Krull who too often are excluded from these conversations, and by featuring diaspora artists, and artists with "unconventional" relationships to South Asia, such as Christopher Kulendran Thomas, Lynda Benglis, and Tino Sehgal.
The names people typically expect to hear of from Bangladesh are not featured in the program of the 2016 Summit, those such as Tayeba Begum Lipi, Mahbubur Rahman and Naeem Mohaiemen – who are now widely exhibited in the West. These artists' careers have blossomed since their exhibitions at the first two Dhaka Art Summits, and we want to expose our visitors to exciting new talent they might not be aware of. We also are including loans from leading collections, both private and public in Bangladesh and across South Asia, to facilitate free public access to artistic treasures in the country and region.
4 Could you choose some highlights for us?
I'm adding some short info on highlights below – there are so many!
Solo projects –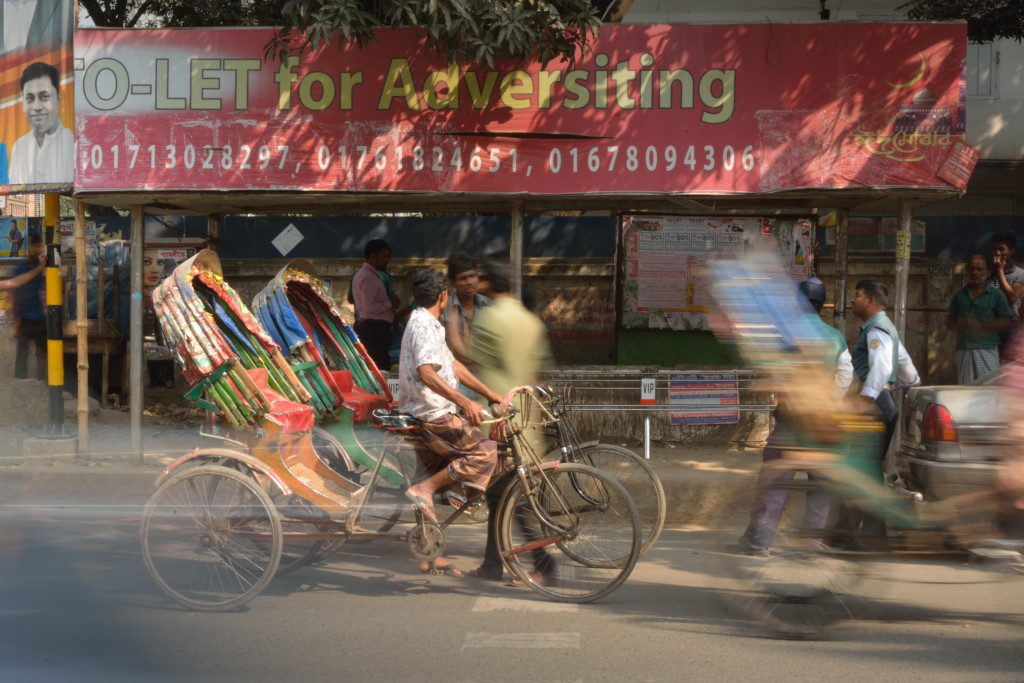 VIP Project (Dhaka)Year: 2015 Artist: Po PoPhoto Courtesy of the artist and the Samdani Art FoundationCommissioned and produced by the Samdani Art Foundation for the Dhaka Art Summit, 2016
The 17 Solo Projects, which I curated, include 13 newly commissioned works, as well as four works reconfigured within the Bangladeshi context. These celebrate the region's pluralism and examine the fluid continuum of birth and experience in becoming an individual. The exhibition includes works by Lynda Benglis, Tino Sehgal, Shumon Ahmed, Tun Win Aung and Wah Nu, Simryn Gill, Waqas Khan, Shakuntala Kulkarni, Prabhavati Meppayil, Haroon Mirza, Amanullah Mojadidi, Sandeep Mukherjee, Po Po, Dayanita Singh, Ayesha Sultana, Christopher Kulendran Thomas, Munem Wasif and Mustafa Zaman.
Critical Writing Ensemble –
Art writing has endured challenges that vary in nature around the world. Curated by Katya García-Antón, director and curator of the Office of Contemporary Art Norway, with Antonio Cataldo, a senior programmer at OCA, and with my collaboration along with Chandrika Grover Ralleigh (Pro Helvetia – Swiss Arts Council), Katya García-Antón (OCA) and Bhavna Kakar (Take on Art), the Critical Writing Ensemble seeks to foster a community of art-writing peers by breaking the isolation that characterises much writing practice and creating a lively environment for intellectual exchange that culminates in a publication with international distribution.
Architecture in Bangladesh –

Dhaka parliament Louis Kahn
Aurélien Lemonier, architect curator at the Centre Pompidou in Paris, explores the contemporary architecture scene of Bangladesh via the legacy of Muzharul Islam (1947-2017), who is known for his pursuit of "humanist modernity" in his contributions to the city's architecture.
Mining Warm Data –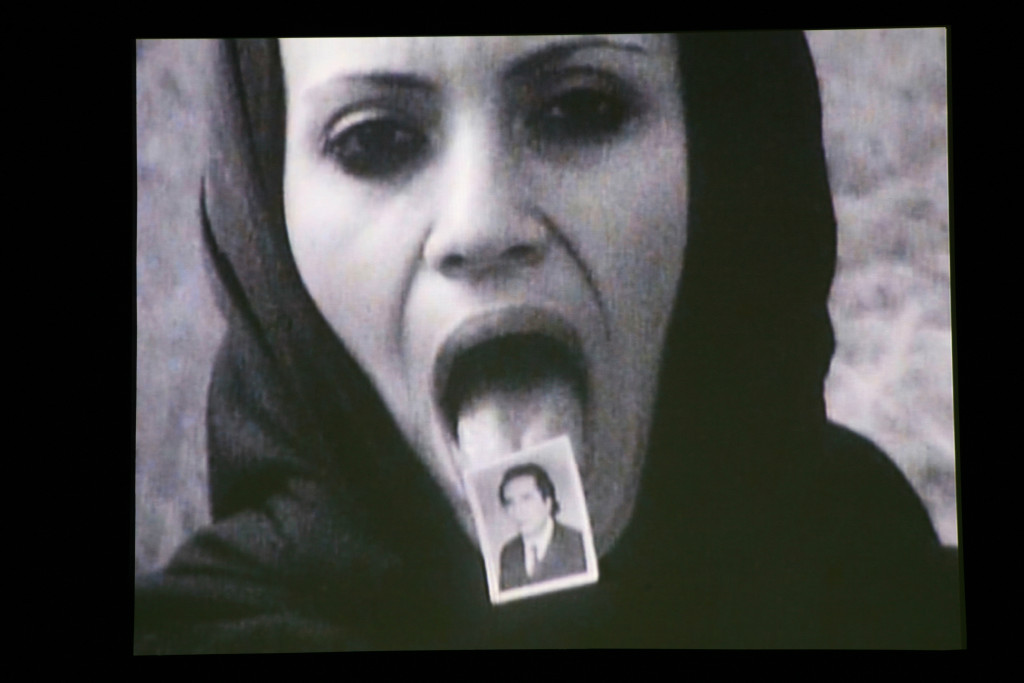 Lida Abdul, Speaking and Hearing, 1999 – 2001 Video…rsano Gallery.
This group show, which I curated with collaboration from Ruxmini Choudhury and Shabnam Lilani explores the concept of "warm data", exposing the subjective and emotional history radiating from The Index of the Disappeared. An ongoing collaboration between artists Chitra Ganesh and Mariam Ghani, The Index is a physical archive of post-9/11 disappearances – detentions, deportations, renditions, redactions – and a platform for public dialogue around related issues, producing visual and poetic interventions that circulate fragments of the archive in the wider world. It focuses on a new chapter produced by Samdani Art Foundation, Yale University Law School's Schell Center for Human Rights and Creative Time Reports. Featuring work from Sri Lanka, Myanmar, Afghanistan, India, Pakistan, Tibet, Nepal, Bangladesh and their diaspora, participating artists.
The Missing One
The Missing One was published in 1896 by J. C. Bose, and is thought to be one of the first science fiction stories in the Bengali language. Using the tropes and technologies of science fiction as a thematic beginning, Tate Modern's Nada Raza has created an intergalactic, intergenerational exhibition that brings together artworks from Pakistan, India, Bangladesh and Sri Lanka.
Rewind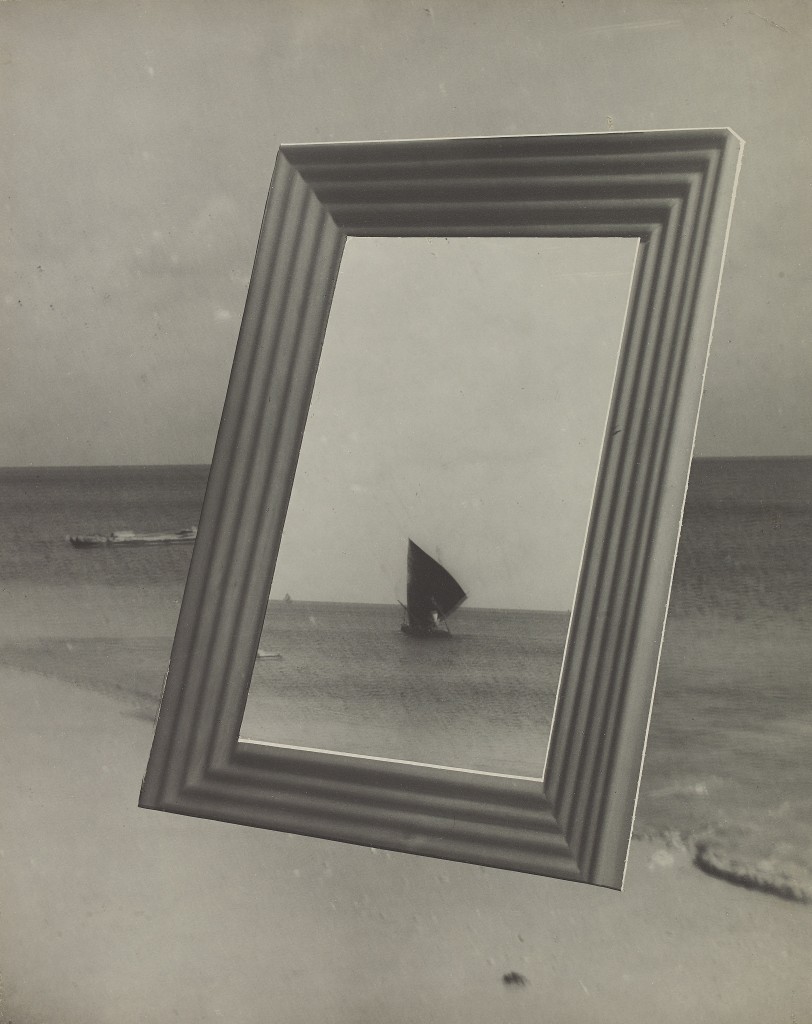 Lionel Wendt, Portrait of a Sailing Boat, c1900, Gela…, 380x304mm
This is the first historical show at the Dhaka Art Summit, which I curated with a team including Beth Citron (Rubin Museum), Sabih Ahmed (Asia Art Archive) and Amara Antilla (Guggenheim). It highlights the practices of South Asian artists active before 1980. Many of the works come from the Bangladesh National Collection and private collections from the region, with several exhibited for the first time in over 20 years.
Samdani Art Award
From the over 300 applicants, curator Daniel Baumann, the Director of the Kunsthalle Zurich, Switzerland, and his team of local curatorial assistants have selected 13 finalists for the 2016 Samdani Art Award Exhibition. Their work will be showcased at DAS, in partnership with Pro Helvetia Swiss Arts Council and the Delfina Foundation.
The exhibition presents an exciting opportunity to see the work of emerging artists from South Asia, and the winner – which will be announced during the DAS opening dinner on February 5th- will receive an all-expense-paid three-month residency at the Delfina Foundation in London. The finalists are Ashit Mitra, Atish Saha, Farzana Ahmed Urmi, Gazi Nafis Ahmed, Muhammad Rafiqul Islam Shuvo, Palash Battacharjee, Rasel Chowdhury, Rupam Roy, Salma Abedin Prithi, Samsul Alam Helal, Shimul Saha, Shumon Ahmed and Zihan Karim. The jury comprises professionals from some of the world's most important museums, including Catherine David (Deputy Director, Centre Pompidou), Caroline Bourgeois (curator, Pinault Collection, Paris), Beatrix Ruf (Director, Stedelijk Museum, Amsterdam) and Cosmin Costinas (Director, Para/Site Art Space, Hong Kong).
The full Dhaka Art Summit 2016 guide is available for download free of charge on the link below:
dhakaartsummit.org/DhakaArtSummit2016-ExhibitionGuide.pdf
5 How many people do you expect to visit the summit?
130,000
6 How has the summit structure changed since the first event?
DAS is now a free and ticket-less event, welcoming any interested visitor to the venue. We extended the opening hours and the Summit's duration – this edition is two days longer than in 2014. The 2012 and 2014 editions presented galleries from South Asia and Bangladesh, who were offered free exhibition space as part of the Samdani Art Foundation and the Dhaka Art Summit's mission to increase the visibility of Bangladesh and South Asian art and to expose Bangladeshi galleries to an international audiences and practices. The 2016 and future editions, however, will not have the presence of international galleries – instead the Summit will invite Bangladeshi art spaces (both commercial and non-commercial) to be present in the Summit venue, without charge, in order to give visitors a snapshot of what the local art ecosystem is like in Bangladesh.
For the first time DAS will feature a historical exhibition (Rewind) and the Critical Writing Ensemble will also debut this edition.
7 Is it easy to visit? Are there places to stay and is it safe?
The Summit is incredibly easy to visit as it is in the centre of the city and there is no need for a ticket to enter. All of the hotels around the venue are sold out, as is our 5 star VIP partner hotel Le Meridien, so we are now suggesting that international visitors use the internet to find other hotels depending on their budget. For European and American visitors, there is visa on arrival so it is possible to make a last minute decision to come. The United States State Department is sending one of its employees to the summit for research on the Art in Embassies programme, so I think this is a great sign of confidence in terms of the safety of the Summit. The Bangladesh Tourism Ministry and the Ministry of Culture are partners of the event and top level security is a big part of their contribution to our event.
8 Is there a history of art in Dhaka/Bangladesh?
Absolutely!
Bangladesh is a new country – but the land on which this country occupies has been creating incredible artists for centuries – from Rabindranath Tagore (who lived in what is now Bangladesh in the late 1890s), to Rashid Choudhury who won first prize at the Biennale of Tehran in 1966, to Safiuddin Ahmed who exhibited at the Whitechapel Gallery in 1979, to Naeem Mohaiemen who is in the collection of the Tate Modern, there has been a long history of Modern and Contemporary art reaching high levels of international acclaim. And this is not even talking about the incredible antiquities in Bangladesh – they are some of the most coveted in South Asia. To quote the Musee Guimet
"Bangladesh possesses an immensely important cultural heritage, this arising from the fact that the eastern half of Bengal has been one of the cultural richest regions of the Indian world; a vision far from the catastrophic one that the western world often tends to favour. The region is associated with the art of the Pala and Sena dynasties (8th – 13th century)….and goes back to the Maurya and Sunga periods (3rd – 1st century BC)….Bangladesh also harbours the oldest Buddhist monastery of the Indian world, Paharpur, which has now been listed on the UNESCO's list of protected monuments."
Dhaka Art Summit 5–8 February 2016 10 am to 9 pm every day Free entry. No registration.
Bangladesh Shilpakala Academy 14/3 Shegunbagicha, Ramna Dhaka – 1000, Bangladesh
Google Maps
Instagram: Web: Twitter: Facebook:
www.dhakaartsummit.org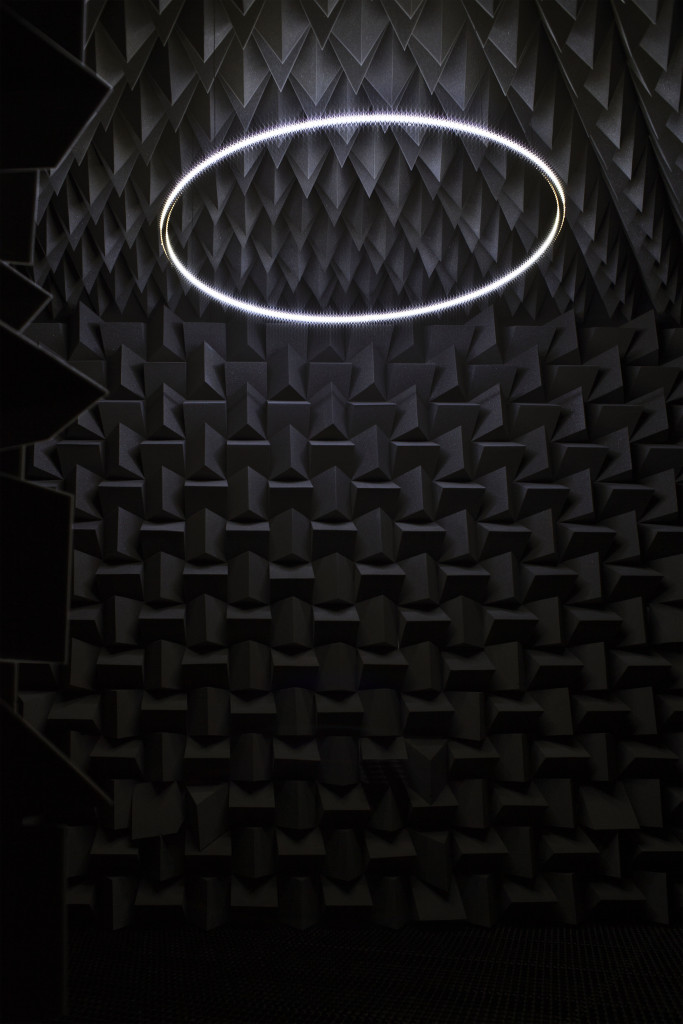 Haroon Mirza The national pavilion of then and now,2011 Anechoic chamber,LED's,speakers,electronic circuit approx 800x700x330cm ©theartist;Courtesy,Lisson Gallery,London
Categories
Tags